South Korea to approve AstraZeneca vaccine for the elderly despite data concerns
The decision comes despite a warning by the country's advisory panels on its efficacy for people older than 65 because of lack of data
Stuti Mishra
Wednesday 10 February 2021 12:30 Comments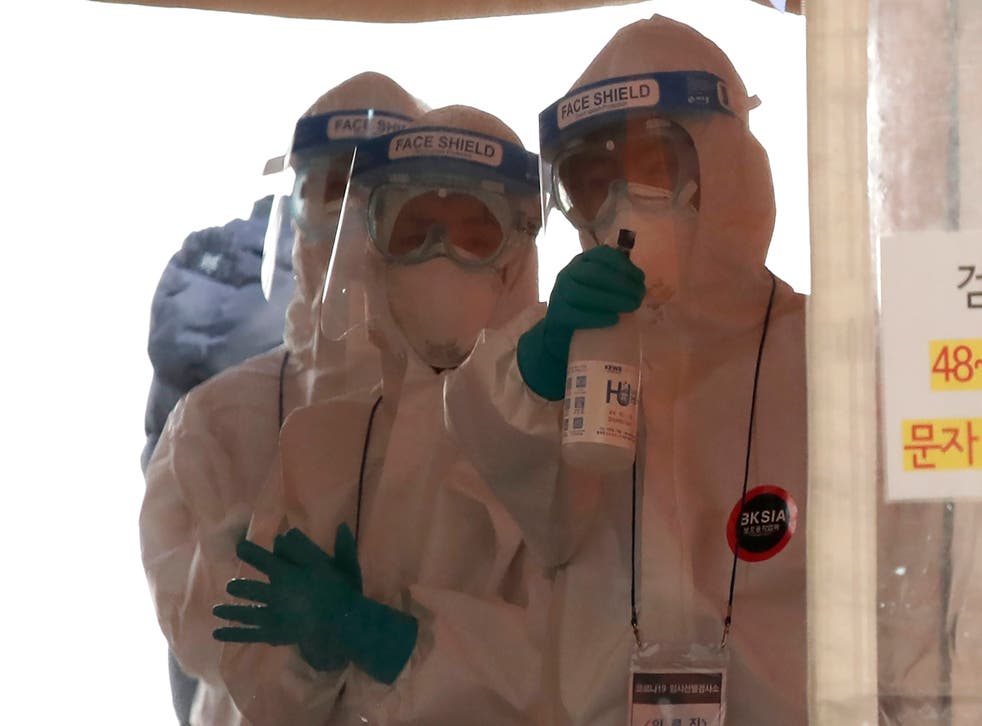 South Korea is all set to announce its first approval of a coronavirus vaccine to Oxford-AstraZeneca, including allowing it to be used for its elderly population, despite concerns on its lack of data, officials announced. 
Korean vice-health minister Kim Gang-lip said the country will provide Oxford-AstraZeneca's vaccine emergency authorisation under the condition that the company submits its full clinical trial results. 
The ministry has asked to receive the final clinical trial results from AstraZeneca's survey in the United States on about 30,000 people by April. The study includes around 7,500 elderly people, Reuters news agency quoted Mr Kim as saying.
The decision comes despite a warning by the country's advisory panels on its efficacy for people older than 65 because of lack of data.
However, the minister told the press that a "precautionary line for cautious decision" will be added for use of shots for people aged 65 and older. 
Concerns over the use of Oxford-AstraZeneca's vaccine for the elderly were also raised by several European countries, including Germany and France, and experts have advised that it be administered only to people aged between 18-64 years.
However, South Korea is planning to prioritise its elderly population and medical workers in vaccination, according to Reuters.
Oxford and AstraZeneca that co-produced the vaccine, however, say that it triggers a good immune response in older people.
The approved doses for South Korea are produced by SK bioscience, the drug making arm of SK Chemicals, Mr Kim said.
The Korea Disease Control and Prevention Agency (KDCA) said vaccinations will begin on 26 February with about 1.5 million doses of Oxford-AstraZeneca vaccines, enough for 750,000 people, Reuters reported. The country will inoculate about 10 million high-risk people by July and aim to reach herd immunity by November.
South Korea reported 444 new Covid-19 cases on Tuesday, bringing the total number of infections to 81,930, with 1,486 deaths. 
Register for free to continue reading
Registration is a free and easy way to support our truly independent journalism
By registering, you will also enjoy limited access to Premium articles, exclusive newsletters, commenting, and virtual events with our leading journalists
Already have an account? sign in
Join our new commenting forum
Join thought-provoking conversations, follow other Independent readers and see their replies