Teenage girl dies after being set alight by gang of six sex attackers in India
India has had protests calling for the end of sexual violence against women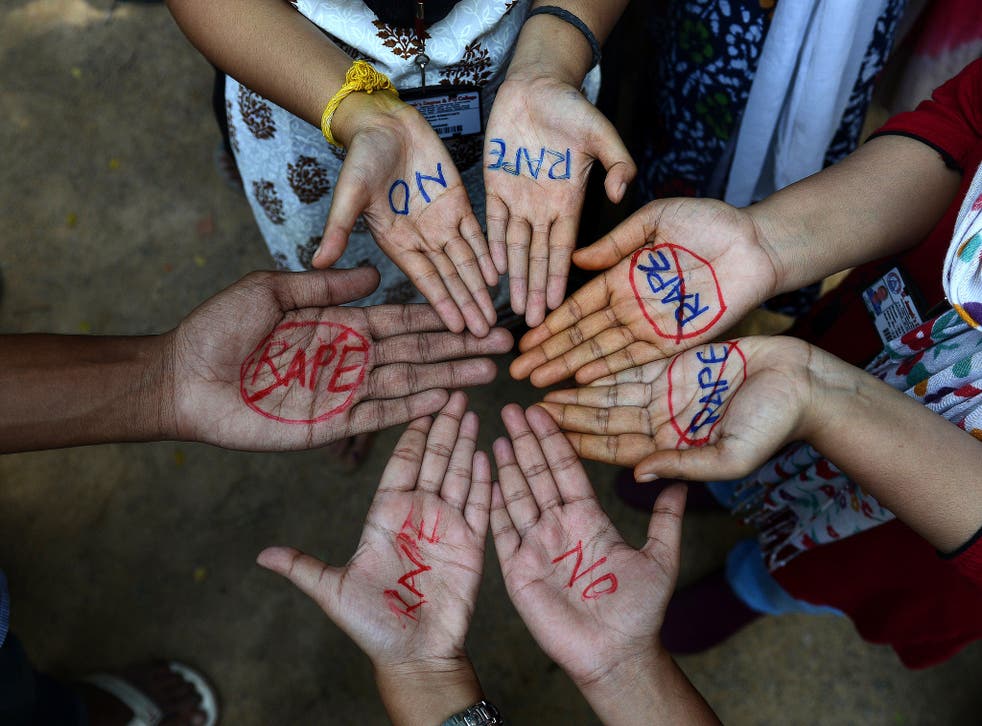 A teenage girl died in India on Sunday a week after a gang of men set her alight for defending herself while they tried to sexually assault her.
The family of the 15-year-old told police that six men dragged the girl inside her house and soaked her in kerosene before setting her on fire for trying to prevent them from molesting her on the night of 16 November.
The girl from Shahjahanpur village, in the Uttar Pradesh state in northern India - whose family members were said to not have been at home at the time of the attack - was taken to hospital but died on Sunday night.
Superintendent RK Sahu said: "Four of the six accused have been arrested."
"All of them belong to the same village and are of the same caste [social classification] as that of the girl."
The girl was first taken to Shahjahanpur Medical College and two days later, to Bareilly Medical College. Later she was rushed to Rohilkhand Medical College, a private hospital in Bareilly as her burns were too severe for the other hospitals to treat.
In pictures: India in shock after teenage girls 'gang raped and hanged'

Show all 13
The district administration and local organisations helped the family pay the hospital bills as they could not afford it, reports said.
The girl was reportedly one of four children and lived with her grandparents for a long time before returning to her parents two years ago.
Police said they are searching for the other two attackers, who are from the same village where two girls were found to have been gang-raped and hung from a mango tree in May.
India's spate of violent sexual attacks on women have been in the spotlight in recent years after a number of cases caught the attention of the world.
The fatal gang rape of a woman on a New Delhi bus in December 2012 sparked large street protests and made global headlines.
India brought in tougher laws after the killing and has tried to educate police on rape cases, but the attacks continue.
A 20-year-old woman was allegedly attacked on the orders of a village elder in January this year.
Join our new commenting forum
Join thought-provoking conversations, follow other Independent readers and see their replies