Agony aunt tells teenage rape victim she should be 'grateful he wore a condom'
Teenage Magazine columnist Kelly Chopard calls the girl 'naive' and says she is 'expected to know what happens when a girl agrees to stay over at a guy's house'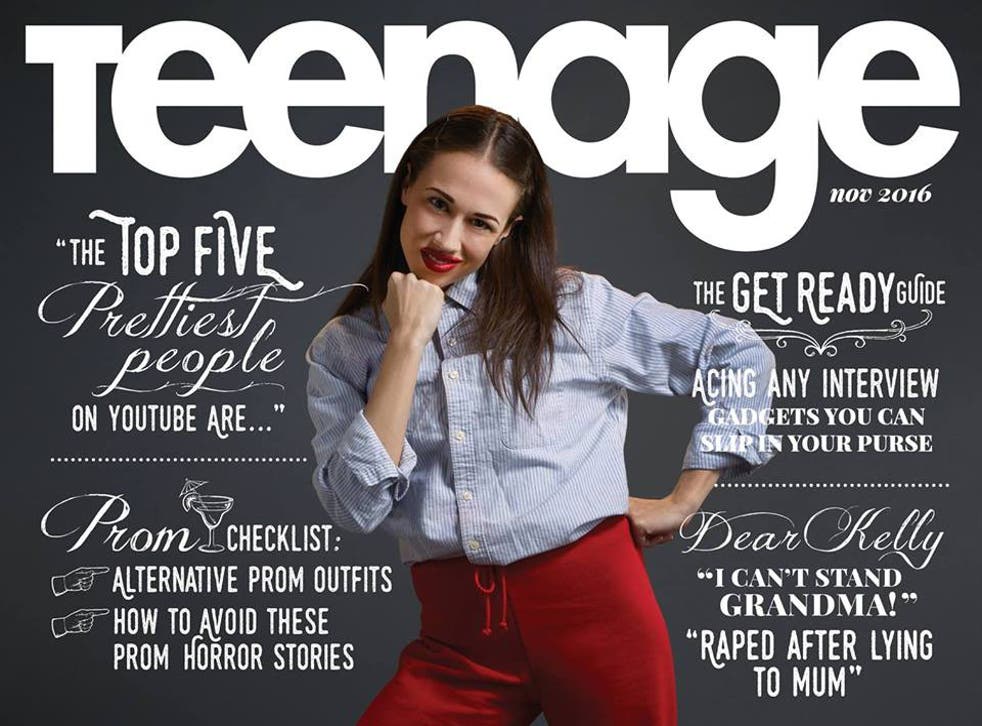 A popular magazine for teenagers in Singapore has been forced to apologise after its agony aunt was accused of victim-blaming in her reply to a letter about rape.
Teenage Magazine's columnist told the victim she "gave every indication" that she wanted to have sex and should be "grateful that he wore a condom".
"Most people won't believe you are so innocent," wrote counsellor and qualified teacher Kelly Chopard in response to a letter which appeared to be from a teenage girl.
"You can't blame him for thinking a sexual connection was all right with you."
The letter's author said she woke up naked next to a boy after staying at his house and drinking wine for the first time, but did not remember what had happened.
"There was cuddling and kissing and he started undressing me. I had too much to drink and did not protest," the letter said.
"I don't remember anything after this and the next morning, I found myself naked in bed with him and he said, 'Wow! I didn't know you were a virgin, honey!'"
The victim said she had "no-one to turn to", adding: "I just want to die".
Ms Chopard called the girl "foolish" and "naive", suggesting she was "expected to know what happens when a girl agrees to stay over at a guy's house".
"I don't blame him for thinking you were not a virgin. You acted like a girl who has been around".
Teenage Magazine was founded in 1988 and describes itself as the "number one youth magazine in Singapore".
But the column, published in the November issue of the magazine, has sparked a backlash among readers.
"By publishing this kind of advice, you're just condoning rape. This is victim-blaming at its finest," wrote Sara Janelle on the magazine's Facebook page, reported Singapore news site Mothership.
Twitter user Leila Lucks called the column "despicable" and said the magazine "clearly supports victim blaming."
"It's never okay for a man to take advantage of a woman, because she went along with everything, got drunk and passed out," she wrote, calling it a "prime example of why sexual assault victims don't ask for help".
Feminist protests demand end to violence against women in Brazil after gang rape of teenage girl

Show all 10
The magazine published an official apology from Ms Chopard on its website, in which she maintained that she "never blamed her" and only said she was naive.
She said she had a responsibility to "make sure the writer does not engage in such risky behaviour again" and learn that "certain actions have consequences".
"I focused on helping her see that her behaviour sent the wrong message to the guy," she wrote. "I wanted everyone to know the danger of sending the wrong signals".
In a Facebook post, the magazine said it wanted to "deeply apologise" as it "did not have the intention of playing a role in victim-blaming or to lead to the impression that we think that rape is acceptable."
It said it was "glad this issue was highlighted" as it had sparked discussion around issues of consent.