Fashion industry warned of complicity in Chinese abuse of Uighur Muslim minority labour
Organisations raise fears over suppliers and cotton used by retailers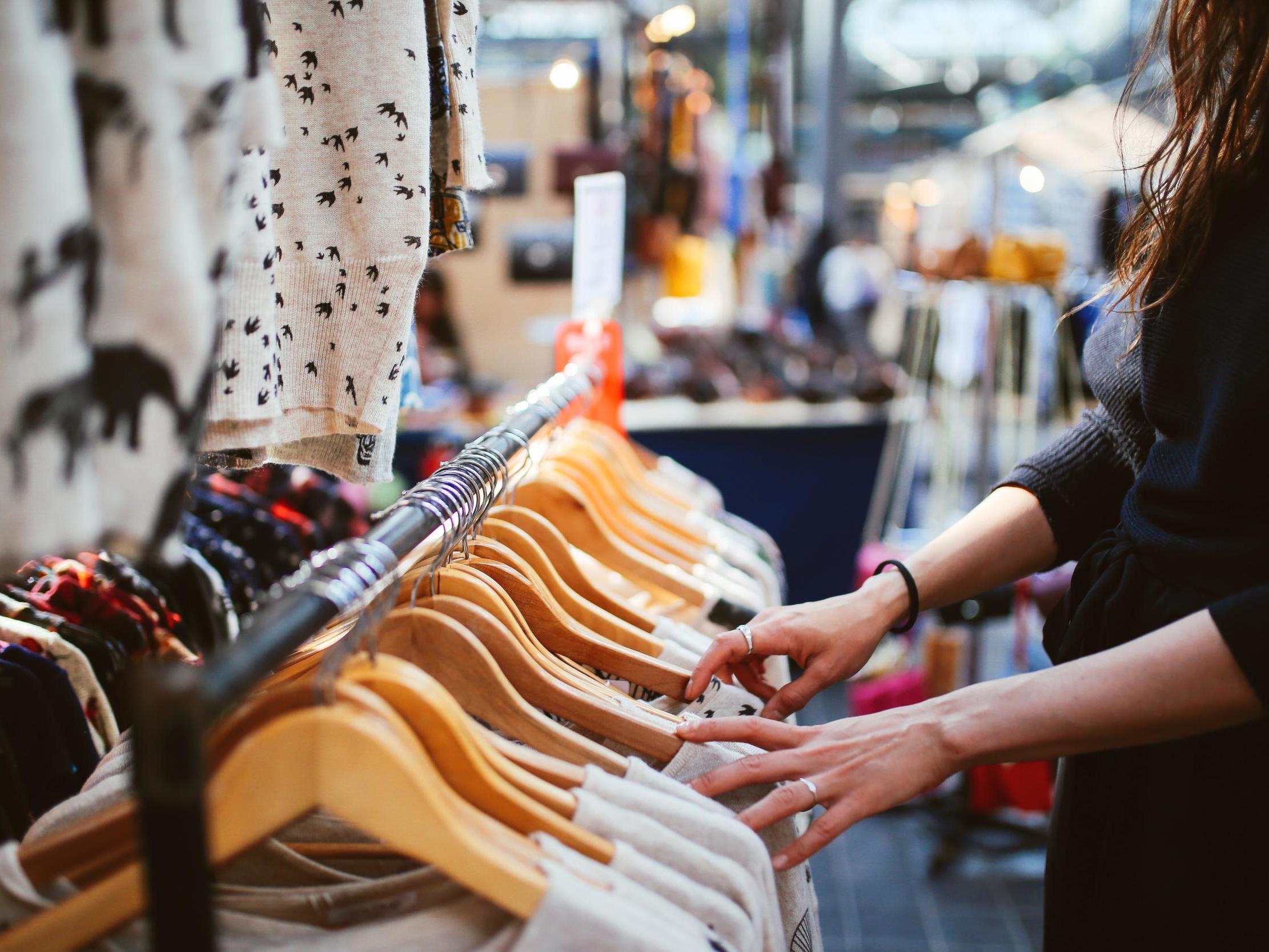 The fashion industry has been warned about "complicity" in China's persecution of its Uighur population by a coalition of human rights groups.
More than 180 organisations have called for brands to end involvement with "suppliers implicated in forced labour" and to stop sourcing cotton and garments from Xinjiang province.
Nike, Gap, Patagonia and PVH - owner of brands from Calvin Klein to Tommy Hilfiger - were among those named which have been linked to forced labour, according to the groups.
"Virtually the entire apparel industry is tainted by forced Uighur and Turkic Muslim labour," the Coalition to End Forced Labour in the Uighur Region said.
Most of the companies named in the allegations either denied sourcing products from factories in Xinjiang, or said they were working to remove the region from their supply chains.
China destroying Uighur burial grounds
Show all 6
While most fashion brands do not source directly from factories in the region, the coalition said many of their products were likely to be tainted by cotton picked by Uighurs that is then exported across China and used by other suppliers.
More than 80 per cent of China's cotton comes from northwestern Xinjiang, where UN experts estimate that at least a million Uighurs and other Muslims are held in detention centres.
"If responsible business conduct has any meaning, it requires fashion brands to act when independent journalists, United Nations human rights experts, and human rights NGOs expose grave human rights abuses," Jennifer Rosenbaum, executive director of global labour justice at the International Labour Rights Forum, said.
"Business and human rights principles require fashion brands to stop using cotton and labour from the Uighur Region in their global supply chains."
Jasmine O'Connor, chief executive of Anti-Slavery International, said: "The only way brands can ensure they are not profiting from the exploitation is by exiting the region and ending relationships with suppliers propping up this Chinese government system."
Other retailers have faced pressure over alleged links to China's treatment of its Uighur population.
Earlier this week, the US placed nearly a dozen Chinese companies on its economist blacklist implicated in what it called human rights violations, including Nanchang O-Film Tech, a supplier for Apple's iPhone.
Apple spokesman Josh Rosenstock said on Tuesday the company has "found no evidence of any forced labour on Apple production lines and we plan to continue monitoring".
Apple has "worked with O-Film for several years and have regularly conducted detailed audits of their facilities," Mr Rosenstock said, adding: "Apple is dedicated to ensuring everyone in our supply chain is treated with dignity and respect."
The Coalition to End Forced Labour in the Uighur Region has seen more than 180 organisations, including labour unions and rights groups, join its call to action urging major clothing retailers to end practices which could play a role in harming China's Uighur population.
Nike said it "does not source products or components directly" from Xinjiang, adding: "We have confirmed with our contract suppliers that they are not using textiles or spun yarn from the region."
The company said: "We have also been conducting ongoing diligence with our suppliers in China to identify and assess potential risks related to employment of Uighur or other ethnic minorities from [Xinjiang]".
The Thomson Reuters Foundation asked more than 30 leading global retailers about their supply chains in China and the origins of the cotton they sourced. Only one retailer – Costco – declined to comment.
All the companies that responded – including Gap, Patagonia and Zara-owner Inditex – said they did not source from factories in Xinjiang, but the majority could not confirm that their supply chain was free of cotton picked from the region.
Japanese retailer Muji said it used cotton from Xinjiang but that independent auditors had found "no evidence of accusations of forced labour ... at their mills".
PVH said it would cut ties with any factories or mills that produce fabric or use cotton from Xinjiang within a year.
UN experts and activists have claimed more than million ethnic Uighurs and other Muslims are held in detention centres in Xinjiang, which China has described them as training centres helping stamp out terrorism and extremism and giving people new skills.
A recent New York Times investigation has claimed companies producing personal protective equipment in China have been using Uighur forced labour to meet growing demand during the coronavirus pandemic.
In March this year, Xinjiang cotton was effectively blacklisted by the Better Cotton Initiative (BCI), a global non-profit organisation that carries out checks on suppliers to ensure standards of sustainability and workers' rights are met.
The BCI said at the time that "the operating environment prevents credible assurance and licensing from being executed" in the region. International brands including Ikea and H&M responded by promising to remove Xinjiang cotton from their supply chains.
Join our commenting forum
Join thought-provoking conversations, follow other Independent readers and see their replies