Yulin festival: Animal loving woman pays $1,000 to save 100 dogs at meat market from slaughter
The animal lover has been praised for her compassionate act and is reportedly considering opening an animal sanctuary in Yulin to save more dogs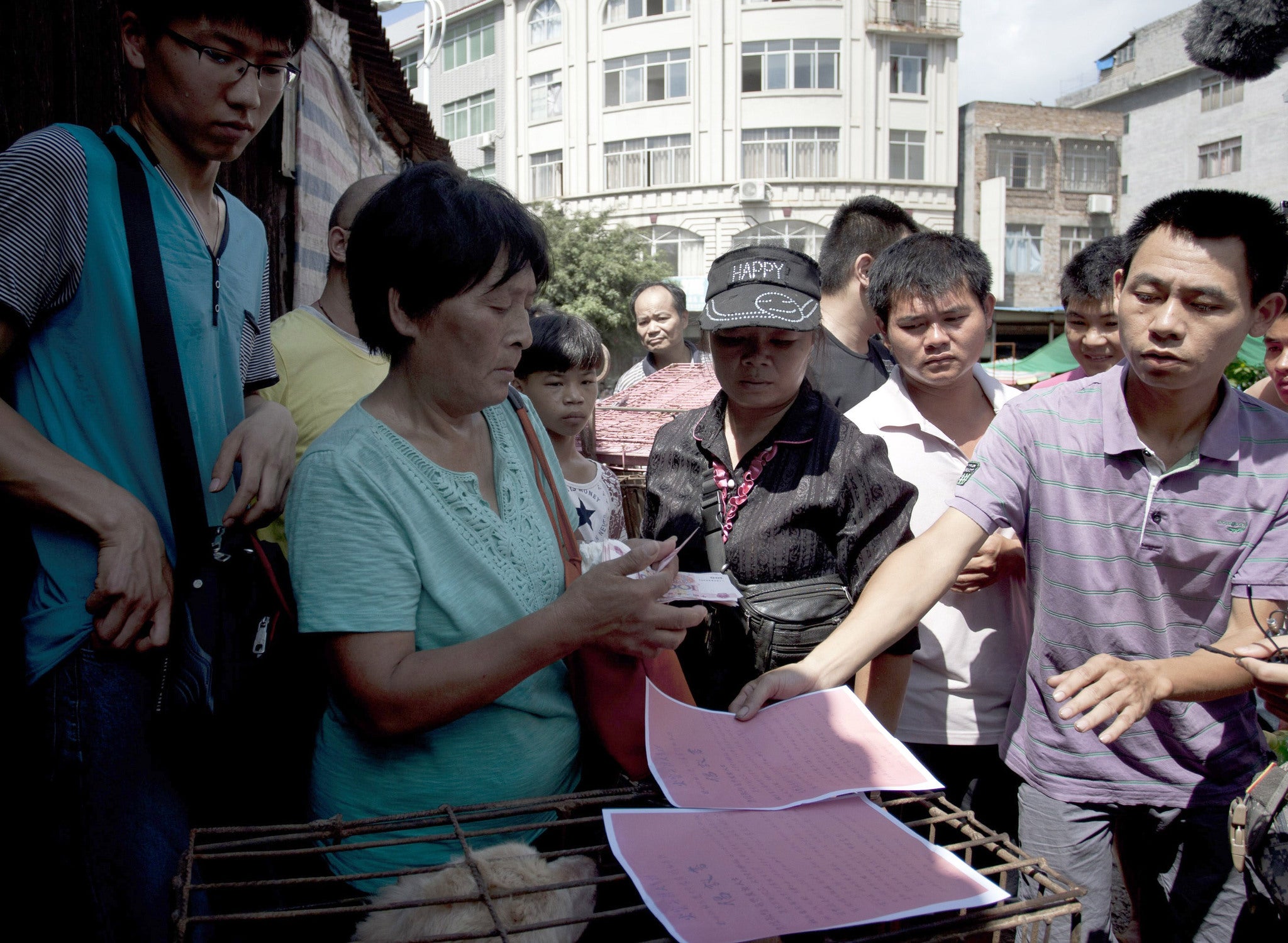 A Chinese woman has paid over $1,000 to save 100 dogs from being eaten at the Yulin dog meat festival.
65-year-old Yang Xiaoyun, who is retired, travelled 1,500 miles from her home in Tianjin to Yulin city where the festival is being held.
Arriving at the market on Saturday, the animal lover paid 7,000 yuan, or $1,000, to save one hundred dogs before they could be slaughtered and sold as meat.
It is estimated that around 10,000 cats and dogs will be slaughtered during the festival which takes place annually to mark the summer solstice.
There has been international outcry about the festival which has been condemned as animal cruelty. Both Ricky Gervais and Leona Lewis have led calls for the event to be banned.
In pictures: Inside the Yulin cat and dog meat trade
Show all 13
Yang owns an animal sanctuary called 'Common Home for All' and first began rescuing animals in 1995 when she pulled an abandoned kitten from a river. She intends to take the 1,000 dogs from Yulin back to the sanctuary.
It has been reported that she is considering opening an animal sanctuary in the Yulin area to save more dogs from the animal meat festival in the future.
Join our commenting forum
Join thought-provoking conversations, follow other Independent readers and see their replies