Elderly Australian couple killed at home in 'terrorism incident'
Detectives say a knife-wielding man was shot dead by police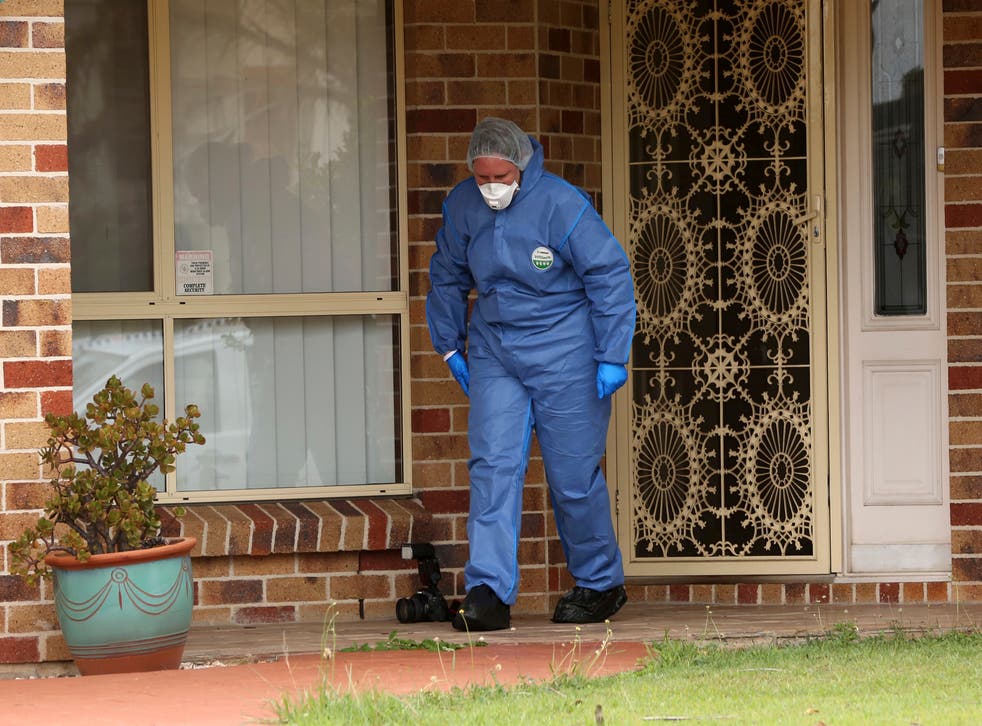 An elderly couple have been killed in their Brisbane home in what detectives suspect is a "terrorism incident" perpetrated by a knife-wielding man who was shot dead by police, officials said on Friday.
Raghe Abdi, 22, was shot dead on a highway on the outskirts of Brisbane on Thursday morning after threatening police with a knife, officers said.
Later the same day, the bodies of an 87-year-old man and an 86-year-old woman were found in their home in the Brisbane suburb of Parkinson, near where Mr Abdi died, according to the deputy commissioner, Tracy Linford.
Ms Linfold said homicide detectives had found evidence that Mr Abdi had been in the house. She declined to detail how the couple had died.
Police Commissioner Katarina Carroll described Mr Abdi as a known extremist, adding that he had been acting alone.
"We had no choice but to declare this as a terrorism incident," Ms Carroll told a press briefing.
However, his lawyer has said there was "precious little evidence" that he held extremist views, adding that his client had been suffering a "significant adverse mental health event" at the time of his death.
Mr Abdi was known to a counter-terrorism taskforce and had been was arrested in 2019 after attempting to board a flight to Somalia. Charges against him were dropped due to a lack of evidence, but his passport was cancelled.
In June 2019, he was charged with further offences including refusing to give detectives the pass code for his phone. He was free on bail on the condition he had to wear a GPS tracking device. Police have said the device was cut off before he was shot.
His lawyer, Terry O'Gorman, told the ABC that police are "setting out to paint a person they've shot and killed in the worst possible light".
Mr O'Gorman, who is also president of the Australian Council of Civil Liberties, said there was "precious little evidence" that Mr Abdi held extremist views.
The lawyer underlined: "Mr Abdi was not a bad person — he was a young man who — on information known to me — suffered a significant adverse mental health event yesterday and last night."
He added that Mr Abdi's family had had asked him convey the message that "Raghe was not in anyway connected with terrorism".
Register for free to continue reading
Registration is a free and easy way to support our truly independent journalism
By registering, you will also enjoy limited access to Premium articles, exclusive newsletters, commenting, and virtual events with our leading journalists
Already have an account? sign in
Register for free to continue reading
Registration is a free and easy way to support our truly independent journalism
By registering, you will also enjoy limited access to Premium articles, exclusive newsletters, commenting, and virtual events with our leading journalists
Already have an account? sign in