Baby Gammy: Australian father who abandoned Down syndrome surrogate child now tries to access funds donated for his care
Thai mother Pattaramon Chanbua - who is now raising the child - questioned whether David Farnell had 'gone insane' to behave like this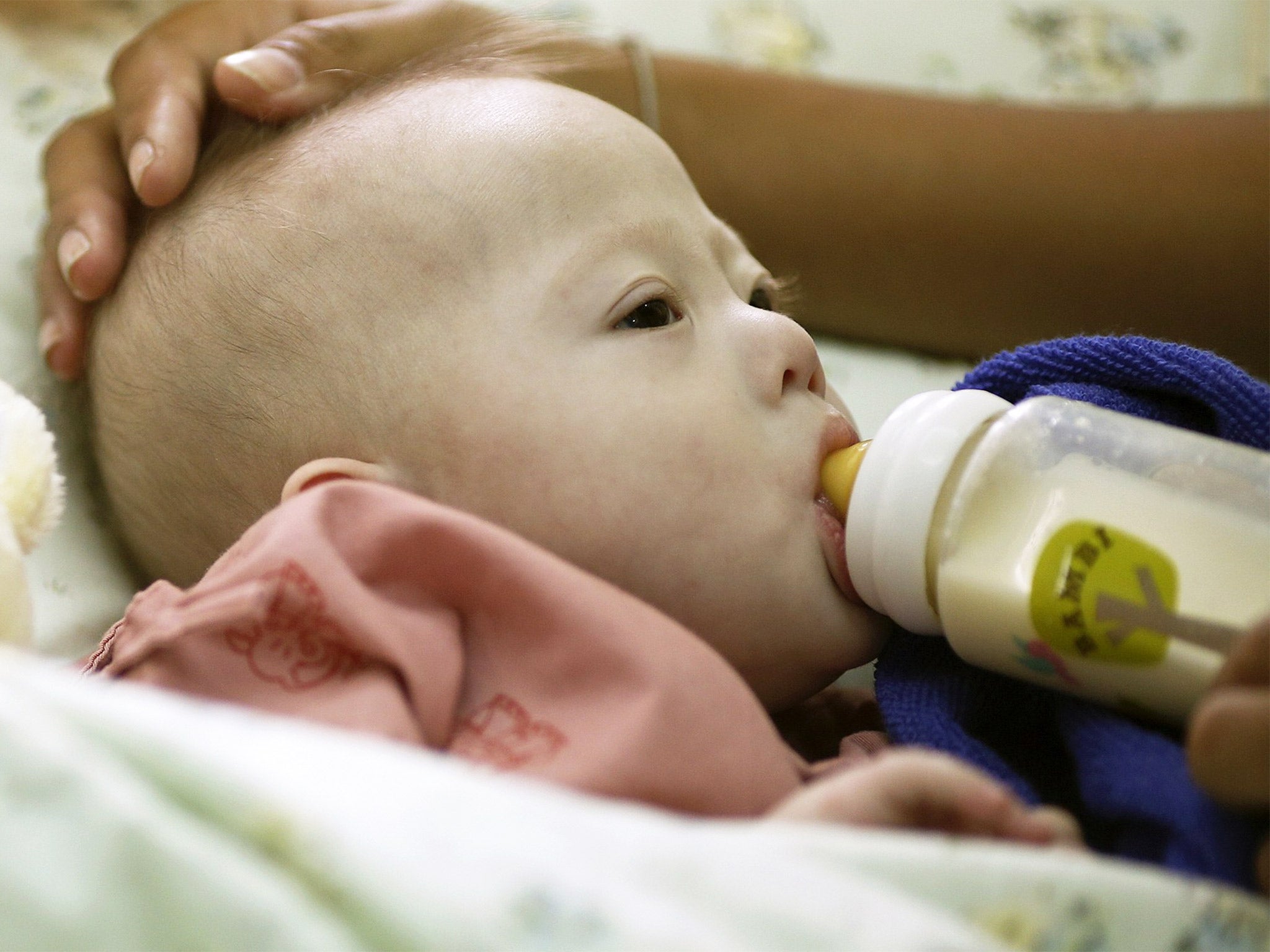 The plight of baby Gammy, born to a Thai surrogate mother and abandoned by his Australian parents after they discovered he had Down syndrome, touched people around the world last year.
They donated more than A$235,000 (£120,700) to help Gammy's surrogate mother, Pattaramon Chanbua, raise him and pay his medical bills. Declining offers to adopt him, the 21-year-old said she would bring the baby up herself, after Gammy's biological father, David Farnell, left him behind in Thailand, taking his healthy sister, Pipah, home with him.
Not long afterwards, it emerged that Farnell, who lives in Perth, is a convicted child sex offender. And now, almost unbelievably, the Australian charity administering the donations has revealed that he and his wife, Wendy Li, are trying to get their hands on Gammy's unclaimed money.
Peter Baines, founder of the charity Hands Across the Water, which supports Thai children, said he had been astonished and disturbed to learn that the couple were seeking leave, through lawyers, to access the fund.
"I don't understand it on any level," he told Australia's ABC radio. "The funds were donated... because of the alleged actions of Mr Farnell, and to think he believes he has some right of claim over it... I find it perplexing."
Ms Pattaramon questioned whether Farnell had "gone insane to think like this". She told the ABC: "He does not deserve or have any rights to the fund... People donated money for Gammy and not for anyone else. Even though I am Gammy's mother, I don't have any right to take it."
The case made international headlines and prompted Thai authorities to crack down on the previously unregulated surrogacy industry. Ms Pattaramon has said that her family was struggling to pay off debts last year when an agent offered her the equivalent of £6,477 to carry a baby for the couple.
In a television interview, Farnell and Ms Li said that if Gammy's Down syndrome had been detected earlier in the pregnancy, they would have tried to have him aborted.
Heartwarming news stories from around the world
Show all 30
Mr Baines said the charity had developed a long-term strategy to support Gammy, based on expert advice about his current and future needs.
The funds, donated by more than 6,000 people, have been used to buy a more suitable home for his family and pay his medical bills. It has been estimated that the remaining money will last five years.
Join our commenting forum
Join thought-provoking conversations, follow other Independent readers and see their replies