Poison-laden attack drones are latest tool in Australia's fight against plagues of invasive mice
But zinc phosphide poison is also deadly to other animals including birds and fish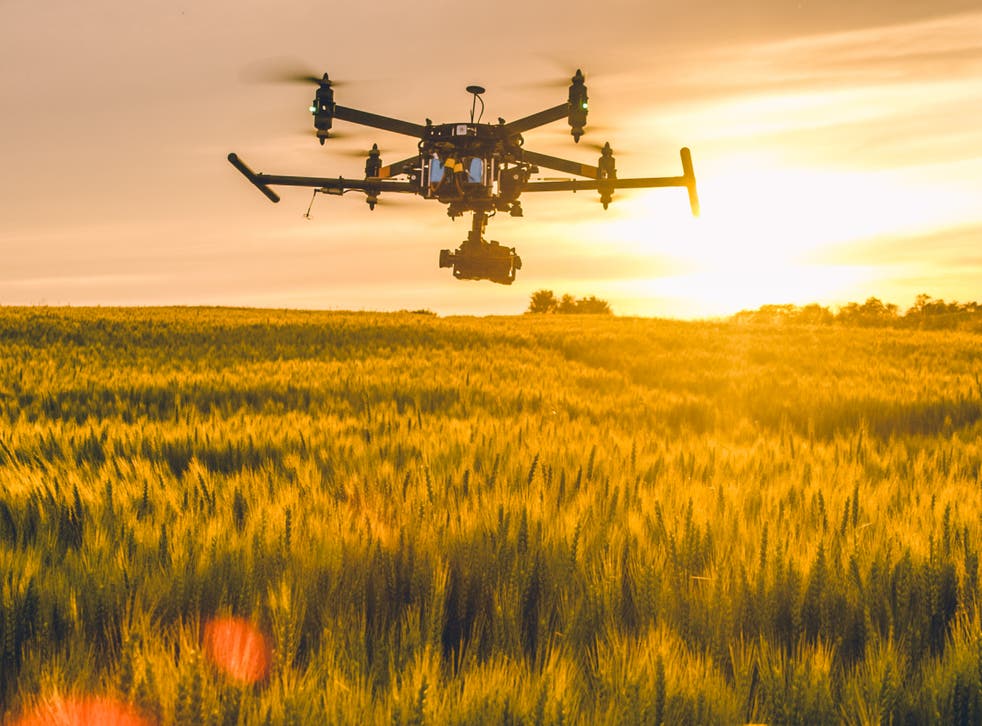 Mice have only been in Australia for around 250 years – brought by British ships – but have since gone on to multiply and multiply, with numbers surging into biblical plague proportions which terrorise farmers, destroying crops and food stores.
With few natural predators, the mice have the run of the country. One of the worst plagues, in 1993, cost an estimated $96m in damage to crops, machinery and animals.
This year, a "carpet of mice", in parts of New South Wales, South Australia and Queensland, is wreaking havoc, with armies of the rodents entering people's houses, invading farms and killing crops. The plague has led to bait and trap shortages and the mice have even been blamed for a five-day internet and phone outage in South Australia.
So is it time to fire up night attack drones laden with poison to target the invasive species?
One expert in mouse plagues in Australia believes this could be a useful new addition to the arsenal available in the fight against the mice.
Roger Woods, a Queensland-based farmer and the founder of Drone Commander Australia, which has pioneered the use of drones for agricultural use, believes his technology, which delivers poisonous mouse bait, could be a major help in tackling the current plague.
The drones have small hoppers, which distribute grain laced with zinc phosphide. Once it is ingested, it produces phosphine gas, which quickly kills the mice.
However, the indiscriminate poison can also kill other wildlife, including birds, mammals and fish, as well as pets such as cats or dogs who may eat the mice or accidentally ingest the poison.
Mr Woods, who flew Black Hawk helicopters in the military for 20 years, told Australian news outlet Farm Online his drones use GPS guidance and radar sensors to target areas with mice.
He said the company's six qualified drone pilots usually worked in pairs on mice baiting jobs but said it was possible for one pilot to bait as much as 184 hectares with a single drone during one night's operation.
According to Sydney News Today, Mr Woods acknowledged the drones can't solve the problem on their own, but said they are "another tool that will be available to farmers."
"What we want is that farmers are given the best tools they need to deal with this. It would be great if farmers could use the drone and it would help them get the job done," he said.
Join our new commenting forum
Join thought-provoking conversations, follow other Independent readers and see their replies