Angela Merkel 'angry with Jean-Claude Juncker' over leak of Theresa May's disastrous Brexit dinner
Reports Chancellor thought leak unhelpful following Donald Tusk's call for 'mutual respect' in negotiations
Jon Sharman
Saturday 06 May 2017 14:03 Comments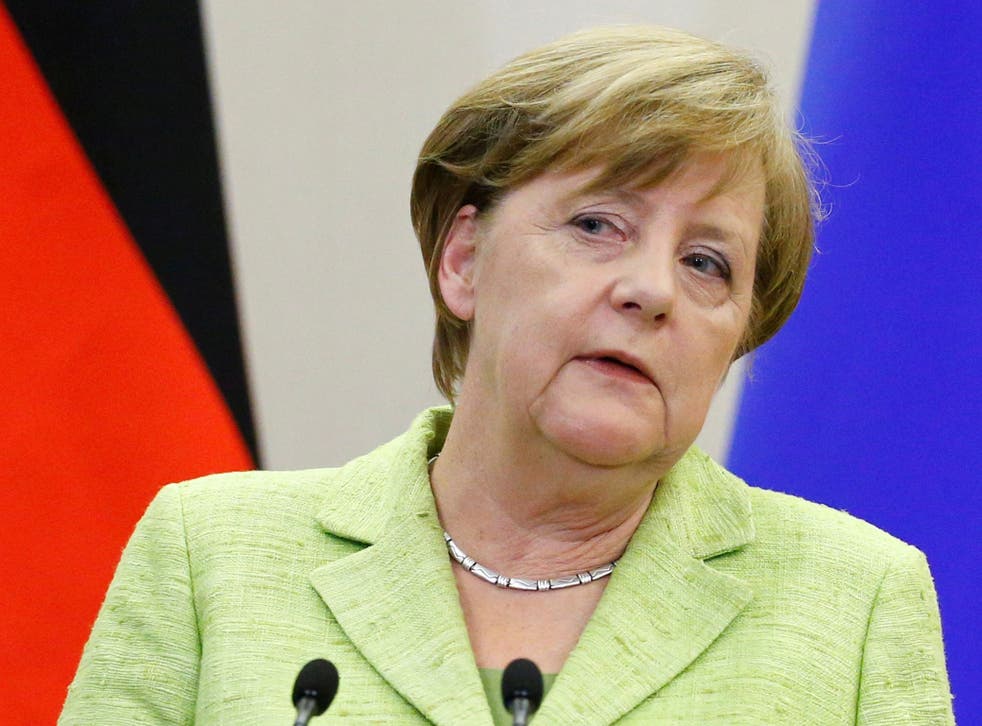 Angela Merkel is angry with Jean-Claude Juncker over the leaking of details of a tense dinner meeting with Theresa May about Brexit, it has been claimed.
It emerged the EU Commission president had left Downing Street "10 times more sceptical than I was before" after claims the Prime Minister did not appear to have been fully briefed, and that she had unrealistic expectations about the negotiation of Brexit.
The PM was "deluding herself" as to the difficulties of the situation, Mr Juncker is said to have said.
Ms May hit back with a speech accusing the EU of trying to influence the result of Britain's general election by maliciously leaking the content of discussions to the media. She said she did not recall the account Mr Juncker had given of the dinner.
Now Der Spiegel reports the German Chancellor reacted angrily to the leak. Die Welt said Ms Merkel believed the leak was unhelpful.
In a phone call following the dinner Mr Juncker is said to have told the Chancellor Ms May was living in "another galaxy".
Ms Merkel had previously said of the UK's Brexit stance that "I get the feeling that some people in Britain continue to work under illusions, and that is a waste of time".
Donald Tusk, the president of the EU's ruling council, was forced to step in to call for "mutual respect" after Ms May's aggressive speech outside Number 10.
UK General Election 2017

Show all 47
Negotiations would become "impossible" if emotions got out of hand between the UK and EU, Mr Tusk said.
In her speech, Ms May said: "The events of the last few days have shown that – whatever our wishes, and however reasonable the positions of Europe's other leaders – there are some in Brussels who do not want these talks to succeed, who do not want Britain to prosper.
"So now more than ever we need to be led by a Prime Minister and a Government that is strong and stable."
But Labour leader Jeremy Corbyn said Ms May was "playing party games with Brexit" in the hope of winning an advantage for the Tories in the election.
"By winding up the public confrontation with Brussels, the Prime Minister wants to wrap the Conservative Party in the Union Jack and distract attention from her Government's economic failure and run-down of our public services," he said.
Register for free to continue reading
Registration is a free and easy way to support our truly independent journalism
By registering, you will also enjoy limited access to Premium articles, exclusive newsletters, commenting, and virtual events with our leading journalists
Already have an account? sign in
Join our new commenting forum
Join thought-provoking conversations, follow other Independent readers and see their replies