Benjamin Netanyahu visits Hungary as PM Viktor Orbán's flirtation with far-right unnerves local Jews
Budapest leader has praised Adolf Hitler ally Miklos Horthy and recently used image of US-Jewish financier George Soros on anti-immigration poster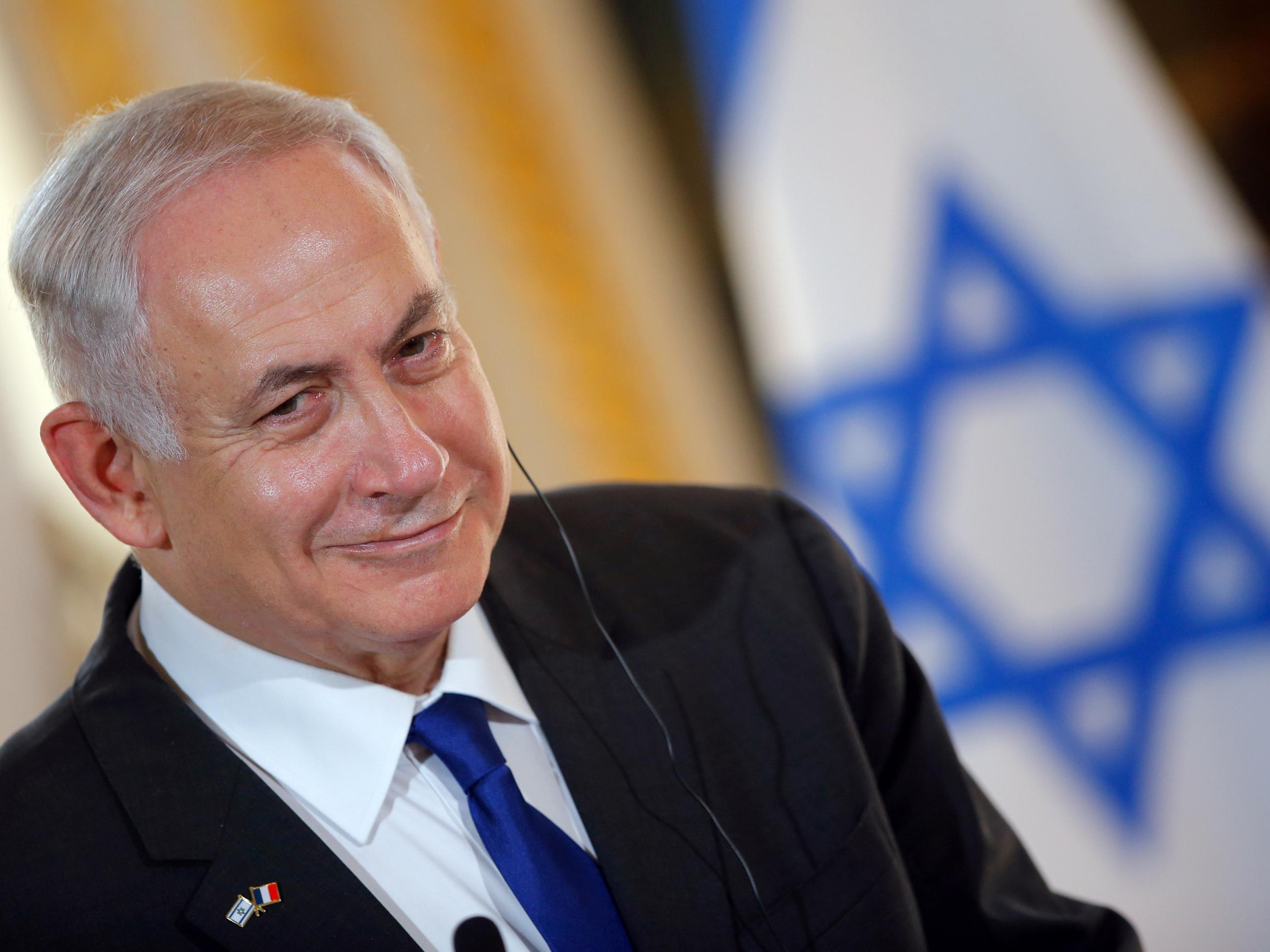 Israeli Prime Minister Benjamin Netanyahu is likely to focus on business rather than history in Budapest as he looks to deepen ties with Hungary, whose leader Viktor Orban's flirtation with the radical right has unnerved Jews living there.
During a two-day visit starting today, Netanyahu will also meet the Polish, Czech and Slovak leaders as part of efforts to build support for Israel's interests in international forums.
He arrives at a sensitive moment, less than a month after Orban praised Hungary's interwar leader Miklos Horthy - a Hitler ally - and used an image of Jewish US financier George Soros in an anti-immigration billboard campaign.
Yair Lapid, who heads Israel's centrist Yesh Atid opposition party, called on Netanyahu to cancel the visit over the poster campaign, which Budapest has denied was anti-Semitic.
But Israel's foreign ministry last week accused Soros - who funds dozens of pro-democracy and human rights groups - of undermining the government, suggesting right-winger Netanyahu may find common ground with Orban over clampdowns on non-governmental organisations critical of their administrations.
"We had the Horthy (remark) and then the billboard campaign. The billboard campaign created a certain domino effect reaction in the Jewish community," Israeli ambassador Yossi Amrani told Reuters in Budapest. "People expressed fears."
Amrani reiterated that Israel was committed to protecting Jewish communities and fighting anti-Semitism. At the same time, Israel was seeking cooperation with Budapest.
"The PM is visiting because we believe there is common ground and certain strategic interests. We still believe this is possible," Amrani said.
Netanyahu's visit will be the first to Hungary by an Israeli Prime Minister since the fall of Communism.
Like Hungary, Israel has passed legislation that seeks to limit the influence of NGOs that receive a large portion of their funding from abroad.
Human rights group Amnesty International said on Monday it was worrisome that both leaders were conducting campaigns against civil organisations.
"We call on both prime ministers to fundamentally change their attitude with relation to human rights," Amnesty said.
The meetings will focus on business cooperation, mainly in the car industry, as Central Europe hosts assembly plants of major manufacturers, the Israeli ambassador and an official close to Netanyahu told Reuters.
"There's quite a bit of economic activity in the region in which Israel shares an interest... Israel has expertise in technology related to the (auto) industry," the official said.
"Israel has an interest in building good bilateral relations that are then reflected in multinational forums," he added.
Israel has sought better ties with countries that have a vote in multilateral forums, whether the EU or the United Nations, which it hopes will help defend its interests when Israel is criticised.
Poland has just been elected into the UN Security Council as a non-permanent member for the next two years.
Defence and security would also be discussed, as Europe struggles with the influx of migrants from the Middle East and Africa.
World news in pictures
Show all 50
"Europe is awash in refugees so people are interested in how to deal with that issue," the official close to Netanyahu said.
Hungary, which built a double fence on its southern border to keep migrants out, has held discussions with Israel about purchasing security fences.
Reuters
Join our commenting forum
Join thought-provoking conversations, follow other Independent readers and see their replies