Brexit: Germany's finance minister says what deal Theresa May should go for
Wolfgang Schäuble thinks Britain should go for a Switzerland-style deal
Caroline Mortimer
Sunday 22 January 2017 18:07 Comments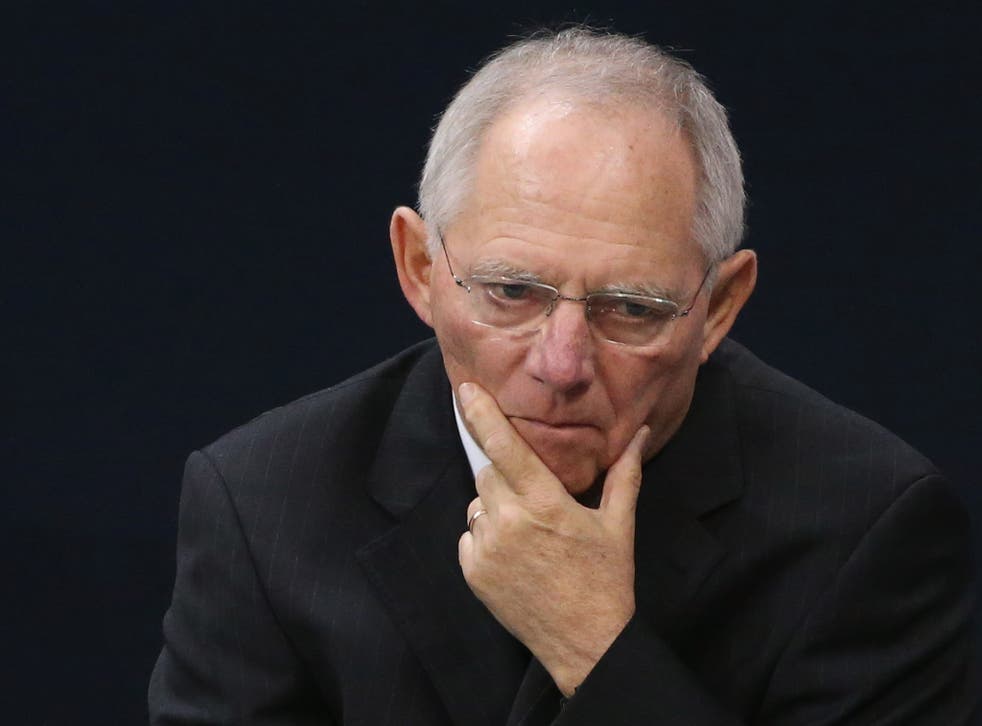 Germany's finance minister has urged the UK to look to Switzerland when it comes to its post-Brexit relationship with the EU.
Wolfgang Schäuble suggested the UK should negotiate access to the European single market through a series of bilateral deals in exchange for freedom of movement – but with a proviso to make sure local people are give preferential treatment when applying for jobs.
He told the Swiss newspaper Neue Zurcher Zeitung (NZZ) that he had advised the UK to find a "wise political solution" to Brexit.
"Britons should take as an example how cleverly Switzerland has linked national sovereignty and close cooperation with the European Union," he said.
Switzerland is not a member of the European Union but has signed a series of bilateral trade deals which mean it has to accept free movement of people and certain trading rules, as well as contributing to the EU's budget.
In 2014, the Swiss narrowly voted to impose quotas on the number of people immigrating from the rest of Europe in violation of a trade deal.
The motion was tabled by the right-wing anti-immigration party UDC (Democratic Union of Centre) and condemned by the federal parliament, the President and the government at the time.
Despite this, the referendum was legally binding so the government was obliged to create a halfway house policy where employers are forced to consider Swiss citizens for jobs first.
Earlier this week Theresa May laid out her plans for a hard Brexit where the UK both leaves the single market and ends freedom of movement.
Brexit Concerns

Show all 26
She said she did not want the country to remain "half in, half out" and she was not "seeking to hold on to bits of membership".
Mr Schäuble's comments came as his colleague, foreign minister Frank-Walter Steinmeier, wrote a comment piece for German newspaper Bild am Sonntag, saying the old world order was over following the election of Donald Trump in the US.
Mr Steinmeier, who has emerged as one of Mr Trump's most strident German critics, said the world was heading for "turbulent times" but he hoped that Washington would remain "attentive listeners who know that even large countries need partners in the world".
He said issues like "free trade and an open world, unity against extremism and terrorism, and close and trustworthy transatlantic cooperation based on common values" remained at the top of the German government's agenda.
Register for free to continue reading
Registration is a free and easy way to support our truly independent journalism
By registering, you will also enjoy limited access to Premium articles, exclusive newsletters, commenting, and virtual events with our leading journalists
Already have an account? sign in
Join our new commenting forum
Join thought-provoking conversations, follow other Independent readers and see their replies