Brexit: EU nationals express panic after Government 'alters residency rules'
'Despite having completed my undergraduate and PhD studies in Scotland, I won't have any rights to stay in the country and pay my 'debt' in taxes to the British society'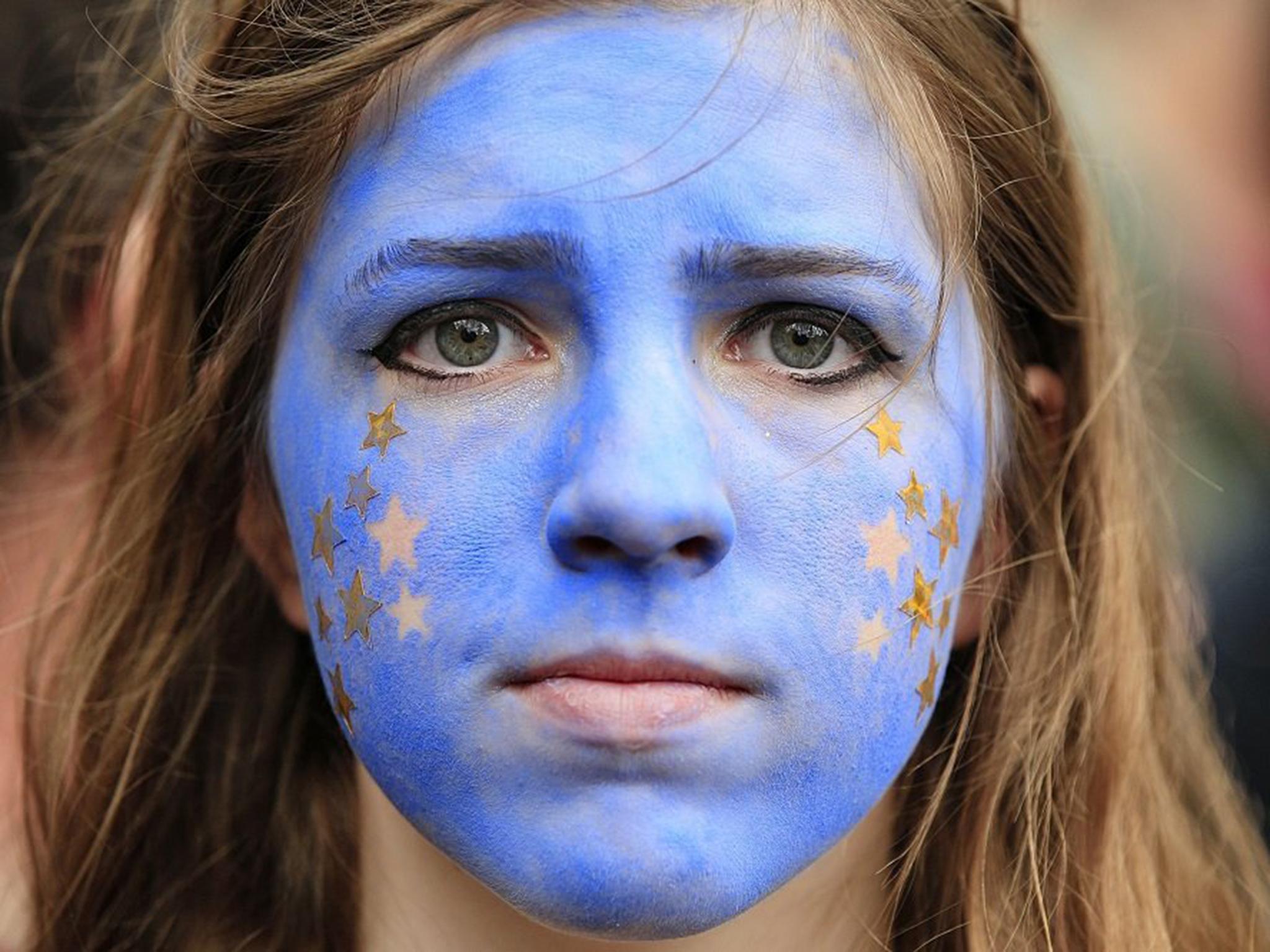 EU citizens living in the UK have expressed panic and confusion after it was alleged that Government regulations will allow the Home Office to remove some of them from the country if they do not have a comprehensive sickness insurance (CSI).
A briefing published by a barrister specialising in immigration law claims that the Home Office acquired controversial new enforcement powers against EU citizens from 1 February.
It warns those EU citizens who are not considered to have a "right of residence", including some students and spouses of UK citizens, and who do not have CSI, could be deported or refused entry back into the UK if they leave. The majority of EU nationals living in the UK are entitled to use the NHS, meaning many do not have the insurance.
The Home Office has said this interpretation of their guidance is incorrect, and that the regulations are not new, nor will the Government remove EU citizens from the country if they do not have CSI.
A Home Office spokesperson told The Independent: "It is completely wrong to say that we have new powers to deport EU citizens without comprehensive sickness insurance. EU citizens will not be removed from the UK or refused entry solely because they do not have this insurance.
"Their right to remain will remain unchanged while we are a member of the European Union and they do not need any additional documents to prove their status."
But the briefing, published on the website 'Free Movement' which offers updates and advice on UK immigration and asylum law, nonetheless provoked a wave of panic from European nationals residing in the UK. Dozens of people posted comments on a link to the article shared on a Facebook page for the campaign group the3million.
"I'm scared," one person said simply, while another expressed confusion, saying: "It raises more questions than answers."
Among those expressing concern were a number of European mature students studying in the UK, as well as spouses of British citizens who are not in work – all of whom are at risk of being removed from the country under the new regulations.
Speaking to The Independent, Sylvia Gawron, a Polish national who studied at Dundee University and has just finished a PhD, said: "Throughout my time as a student I was not aware of the requirement for CSI. I've just been told to go and register with the nearest GP by the university.
"Despite having completed my undergraduate and PhD studies in Scotland, I won't have any rights to stay in the country and pay my 'debt' in taxes to the British society for allowing me to gain my education here.
And Andrea Blendl, a German PhD student in Scotland, said: "Reading through the briefing document this morning was a huge shock. I have no CSI, so the Home Office would consider me not to have a right of residence.
"I was never made aware of the CSI requirement and my university could not give me any guidance, either.
"According to the briefing document, if I leave and re-enter the UK, I might commit a criminal offence against the Immigration Act.
"This issue is particularly concerning for me, as I am supposed to travel to Sweden for a workshop on Wednesday and obviously don't want to commit a crime upon my return to the UK. I find this situation very scary."
The barrister who wrote the briefing, Colin Yeo of Garden Court Chambers in London, said he believed the changes would not have as serious an impact as feared, but that the Home Office was being "careless" and was causing "unnecessary panic" to EU citizens.
Brexit Concerns
Show all 26
He told The Independent: "According to the regulations, if you are perfectly self-sufficient in the UK and you're not claiming benefits or anything like that, but you don't have comprehensive sickness insurance, you don't have a right of residence and therefore you could be removed.
"I don't actually think the Home Office is going to enforce this against say, the French wife of a British citizen. I think they're using it against people they don't like, like Polish rough sleepers.
Guy Verhofstadt says he's received thousands of letters from Brits wanting to remain EU citizens
"The position of a Polish homeless person who hasn't committed any criminal offences or claimed public funds is exactly the same as the wife of a British banker but doesn't have CSI, according to the regulations. They're both equally removable as far as the Home Office is concerned.
"I think they've drawn it up without really realising the power they've granted themselves and the way that it's going to make people feel, because this is going to make people feel very insecure."
Nicolas Hatton, founder of the3million – which demands that the Government guarantee the rights of EU nationals in the UK post-Brexit – told The Independent the unannounced changes and the wave of anxiety that had followed was a "dangerous" sign about the Government's approach to the rights of EU citizens.
"The recent changes that have been highlighted are a sign of the continued bureaucracy surrounding EU citizens' rights in the UK with the approach of Brexit," Mr Hatton said.
"We're not seeing a change in strategy or in the Home Office's approach. The changes to regulations on 1 February fit into the same vein as what has happened in the last seven years. It's very dangerous.
"The anxiety levels among EU citizens are really high. It's been going on for too long. Some people are really struggling to cope with the situation. That's why the reaction to these changes is so strong. People have been living through this for eight months now.
"Theresa May has got no credibility among EU citizens, because she's using us as bargaining chips and she's not considering the human life behind the numbers. She's just seeing three million people as one big number with which she can negotiate Brexit."
When contacted by The Independent, the Home Office said it would be "securing the status" of EU nationals in the UK "as a priority".
"European citizens resident in the UK make a vital contribution both to our economy and our society. That's why we will be making securing their status, as well as that of British nationals in the EU, a priority as soon as we trigger Article 50 and the negotiations begin," said a spokesperson.
What experts have said about Brexit
Show all 11
It comes amid reports that Ms May is to end rights given to EU nationals under freedom of movement rules when she triggers Article 50 next month, which would establish a "cut-off date" of around 15 March after which EU citizens would not be entitled to live in the UK permanently.
It is unclear if the Government's plan would be a breach of the EU treaties that guarantee freedom of movement.
Under the plan, the 3.6 million EU citizens who are already in Britain and others who come before that date would have their rights protected – providing the EU agreed to the same status for UK citizens living in the EU.
Join our commenting forum
Join thought-provoking conversations, follow other Independent readers and see their replies