Cannes Film Festival defends 'reminding' women at red-carpet events to wear heels
Guests reported being told to change if they wore flats
Adam Withnall
Tuesday 19 May 2015 14:28 Comments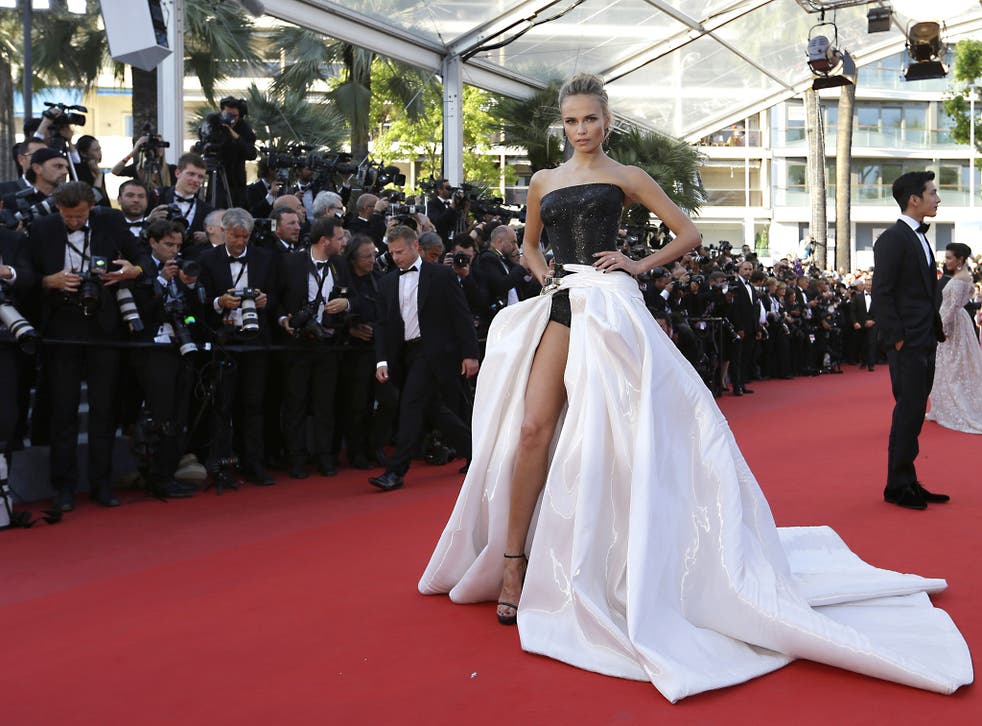 The Cannes Film Festival's organisers have defended turning women away from red-carpet film screenings if they weren't wearing high heels.
In a statement following reports of an online backlash against the festival's controversial dress code, a spokesperson told The Independent that the policy had been in place "throughout the years".
Some women took to Twitter to say that they had been forced to "argue their way in" to events, even if they were not wearing heels for medical reasons. Others, according to Screen magazine, were turned away altogether.
A spokesperson for Cannes said: "Regarding the dress code for the red carpet screenings, rules have not changed throughout the years.
"There is no specific mention about the height of the women's heels as well as for men's. Thus, in order to make sure that this rule is respected, the Festival's hosts and hostesses were reminded of it."
Earlier, social media users complained that the festival's red-carpet traditions were "outdated", while others said they were "seething". The phrase #cannesheels trended for a short while on Twitter.
Vicci Ho, a Cannes regular and former festival programmer, wrote on Twitter that she was "almost turned away" for wearing leather flats, despite doing so because she was suffering ankle problems. She later wrote on the site that the enforcement of the dress code had been "ridiculous this year".
According to Screen, a number of women in their 50s were denied access to the showing of Todd Haynes' entry Carol on Sunday night.
It claimed the women were wearing rhinestone flats at the time – and said that the subject matter of the film itself – a lesbian romance starring Cate Blanchett about fighting against societal norms – added to the outrage of those turned away.
Register for free to continue reading
Registration is a free and easy way to support our truly independent journalism
By registering, you will also enjoy limited access to Premium articles, exclusive newsletters, commenting, and virtual events with our leading journalists
Already have an account? sign in
Join our new commenting forum
Join thought-provoking conversations, follow other Independent readers and see their replies