EU could have digital vaccination certificates by summer, says Merkel
Tourism-dependent Greece and Spain support a vaccine passport but other nations are hesitant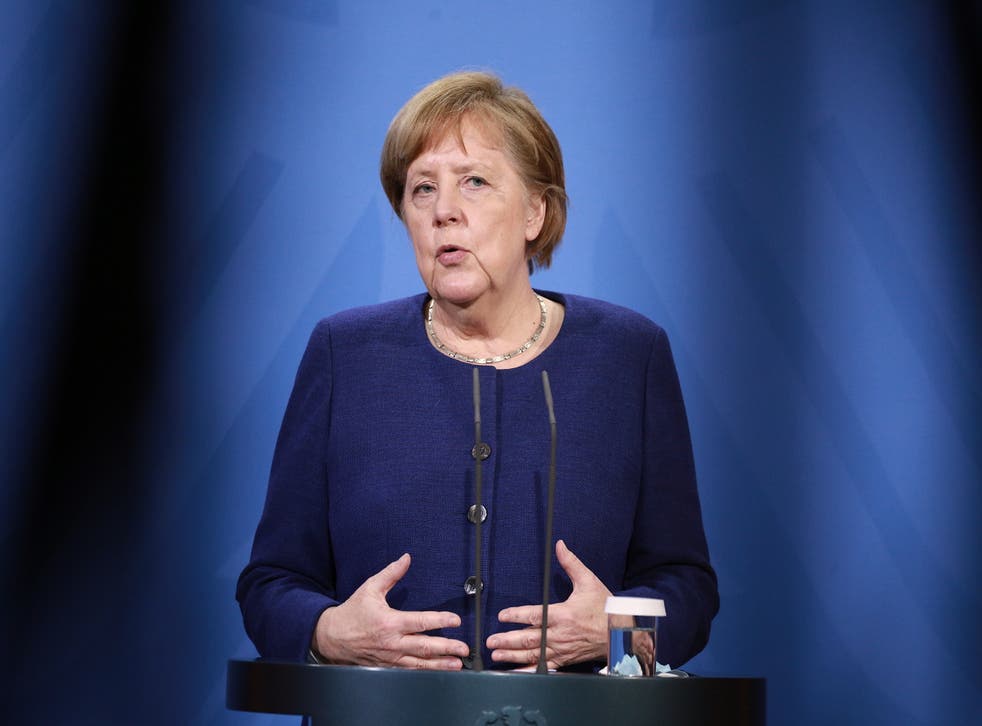 Digital vaccination certificates allowing people to travel in Europe amid the coronavirus pandemic will probably be available before summer, Angela Merkel has said.
Speaking after a virtual EU summit, the German chancellor said: "Everyone agreed that we need a digital vaccination certificate."
She told a press conference that the EU Commission would need around three months to create the technical basis for such documents.
Leaders discussed whether and when to introduce vaccine certificates, which could help smooth a return to travel throughout the continent and avoid another devastating summer holiday season.
The French president, Emmanuel Macron, said he is confident EU leaders will agree on common standards to allow international travels during the summer, including through introducing vaccine certificates.
"None of us will accept that to attract tourists, one country would have looser rules than others and would be taking risks by making people come from the other side of the world to fill up its hotels," Mr Macron said.
Southern European countries dependent on tourism, such as Greece and Spain, support such a system, but their northern EU partners have expressed doubt about whether the certificates would work.
Mr Macron said vaccine certificates cannot be a condition for travelling in Europe this summer since a large part of the population will not have access to vaccination yet.
He said tests may be required for non-vaccinated people.
Additional reporting by agencies
Register for free to continue reading
Registration is a free and easy way to support our truly independent journalism
By registering, you will also enjoy limited access to Premium articles, exclusive newsletters, commenting, and virtual events with our leading journalists
Already have an account? sign in
Register for free to continue reading
Registration is a free and easy way to support our truly independent journalism
By registering, you will also enjoy limited access to Premium articles, exclusive newsletters, commenting, and virtual events with our leading journalists
Already have an account? sign in
Join our new commenting forum
Join thought-provoking conversations, follow other Independent readers and see their replies