Danish PM apologises over mink cull blunder as thousands of carcasses dumped
Only animals within eight kilometres of an outbreak may currently be culled under Danish law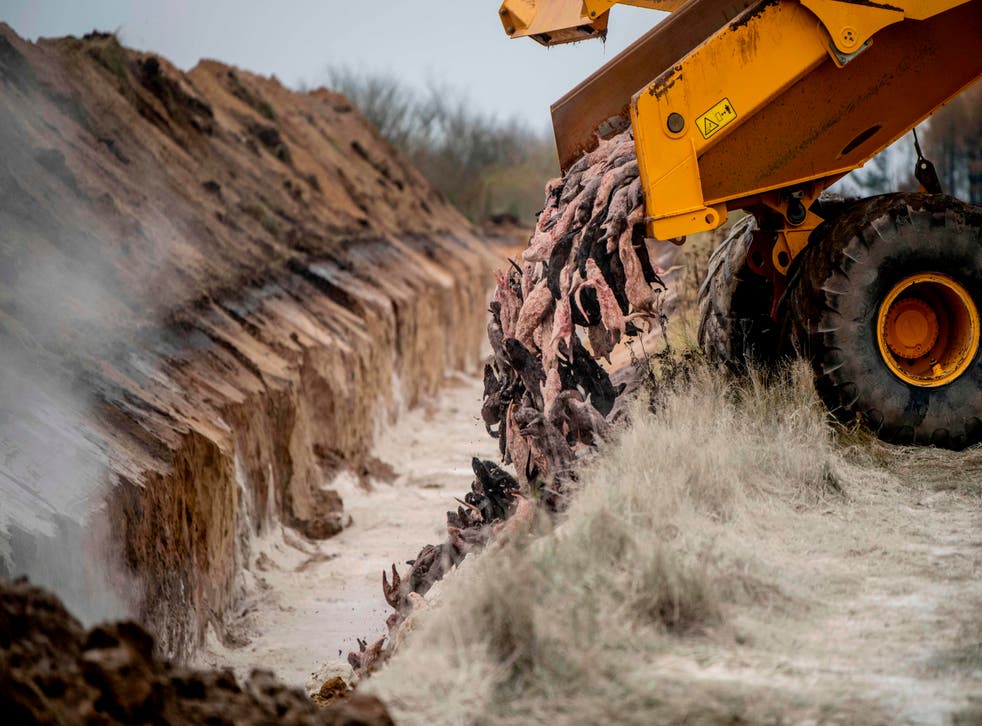 The Danish prime minister has apologised after her government failed to inform the public that new legislation is needed to cull all of the country's minks, following an illegal directive last week.
The government order said that all of Denmark's 17 million minks must be culled after the emergence of a new Covid-19 strain linked to fur farms in the country.
However, under law, healthy animals located more than eight kilometres from a confirmed outbreak cannot be killed.
"Even if we were in a rush, it should have been completely clear to us that new legislation was required, and it was not. I apologise for that," Mette Frederiksen told parliament on Tuesday.
Her words came the day after photos emerged showing mass graves had been dug in Denmark to dispose of thousands of mink carcasses, with more than 2 million animals killed in the country so far.
Carcasses were pictured being dumped on Monday by members of the Danish armed forces into large rectangular pits, located on military land near the town of Holstebro.
The decision to bury some of the killed minks was taken because incinerators cannot operate at the required rate, according to the Danish environmental and health authorities.
The cull was announced last week as a result of the mutation known as "cluster 5", which has so far infected 12 people and has been found in animals in five mink farms in northern Jutland.
In a statement released last Thursday, Mogens Jensen, the Danish minister for food and fisheries, said the government was "painfully aware" that mink farmers would lose their livelihoods because of the order but stressed that it was the "right thing to do", as the strain could potentially endanger the efficacy of Covid-19 vaccines.
This suggestion is disputed by some scientists, with the World Health Organization confirming that "the implications of the identified changes in this variant are not yet well understood".
In a bid to soften the blow, Mr Jensen said that farmers would receive 20 krone per animal culled within 10 days of the directive.
The UK removed Denmark from its travel corridor list because of the detection of the new Covid-19 strain.
Health secretary Matt Hancock has said that there could be "grave" consequences if the variant spreads, but acknowledged that the risk was low.
Mr Hancock said: "There is an international case on public health grounds for addressing this question of mink farming which we banned in the UK two decades ago."
"Clearly on global public health grounds, there is a case to do everything we can to stop the re-transmission of this virus into an animal population and then back again, which can lead to these sorts of mutations that we've seen," he added.
Join our new commenting forum
Join thought-provoking conversations, follow other Independent readers and see their replies