Egypt plane crash: UK halted Sharm el-Sheik flights as response to Russia bombing in Syria, claims Russian MP
'Many in the world would prefer this disaster, without proper justification, to be blamed on the jihadi response against Russia'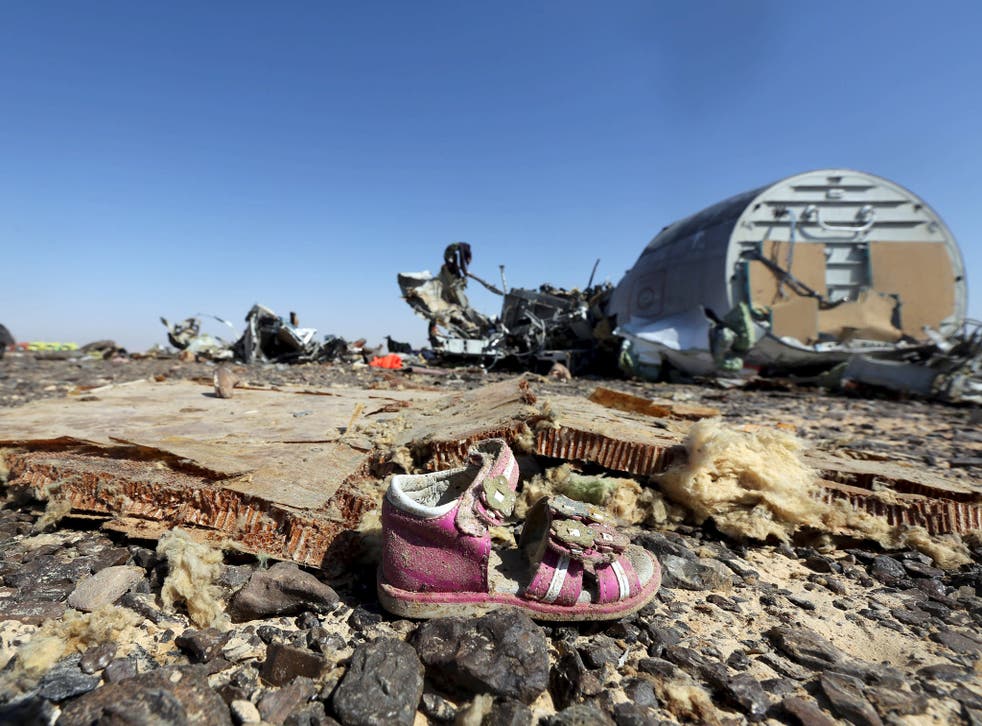 Britain's decision to suspend flights to Sharm el-Sheik is a response to Russia's bombing campaign in Syria, a Russian MP has suggested.
Konstantin Kosachev said there were many in the world who would "prefer this disaster, without proper justification, to be blamed on the jihadi response against Russia [in Syria]".
He said Russia would take the decision to cease flights to Sharm if "reasonable grounds" appeared, but insisted results of the investigation so far did not suggest there was a bomb on board.
Russian federal air transport agency has said it has no plans to cancel flights to Sharm from Russia.
Scepticism is strong in Russia on the UK's assertion that there may have been an Isis bomb on the plane but there has been no official statement from the Kremlin so far.
Three possible theories on what happened to Metrojet flight 9268
Meanwhile, Russia has sent anti-air missiles to Syria to protect Russian bases and repel possible attacks on its forces in the country, Viktor Bondarev, Russia's commander of the Air Space Forces, said in an interview.
Mr Bonderev said Russia "needs to be ready" in case of any attack, and denied reports Russian pilots did not have enough missiles.
President Vladmir Putin's Russia has given significant backing to Bashar al-Assad's Syrian regime in the four-year civil war with various rebel groups.
Join our new commenting forum
Join thought-provoking conversations, follow other Independent readers and see their replies