Esther Dingley: Human remains found in Pyrenees are missing British hiker
The thirty-seven-year-old had been walking solo through mountains on France's border with Spain when she disappeared in November 2020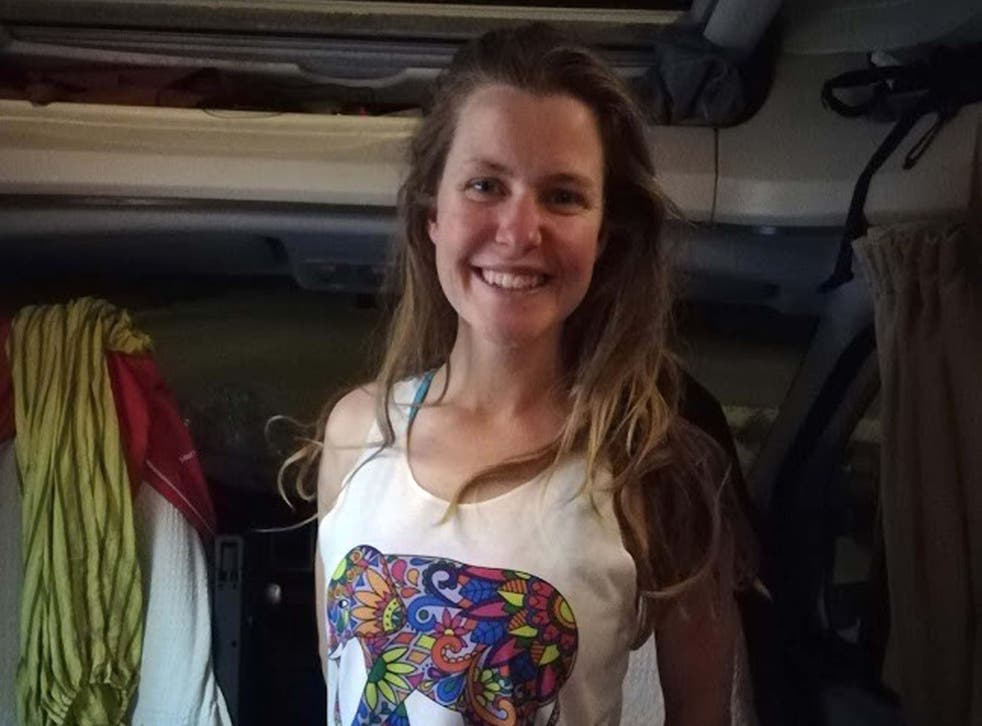 Human remains found in the Pyrenees have been confirmed as those of missing British hiker Esther Dingley.
The 37-year-old was last seen on 22 November as she walked alone in the mountains near the Spanish and French border.
Charity LBT Global, which has been representing Ms Dingley's family, said a bone found last week matched her DNA.
In a joint statement, Ms Dingley's boyfriend, Daniel Colegate, and mother, Ria Bryant, said they were "distraught" and that the news was "devastating beyond words".
"We are distraught to report that we have received DNA confirmation that one of the bones found last week belongs to Esther," they said.
"We have all known for many months that the chance we would get to hug our beloved Esther again, to feel her warm hand in ours, to see her beautiful smile and to watch the room light up again whenever she arrived was tiny, but with this confirmation that small hope has now faded. It is devastating beyond words.
"At this stage, with just a single bone found and no sign of equipment or clothing in the immediate area (which has been closely searched again over several days), the details of what happened and where still remain unknown.
"The search and rescue teams intend to continue their search on foot and with drones, particularly trying to find some sign of Esther's equipment to understand how this tragedy occurred."
LBT Global, which supports people with family members missing overseas, stressed the investigation was still in its infancy and that it may be "some time" before any further updates are released.
Matthew Searle, chief executive of the charity, said in a statement: "This is the tragic end we have all feared.
"This is devastating news for Esther's loved ones – never before have I seen such incredible determination as that shown by Daniel in his relentless physical search of the mountains."
The couple, who met at Oxford University, had been travelling around Europe in a campervan since 2014, when they decided to leave behind their lives in Durham after Mr Colegate nearly died from an infection.
Ms Dingley, who was an experienced hiker, was last heard from on Sunday 22 November when she sent Mr Colegate a picture of her on top of Pic de Sauvegarde on the France-Spain border.
She was travelling in the couple's campervan and Mr Colegate was house sitting in the Gascony area of France on a farm while the couple spent a month apart.
Mr Colegate said their last conversation was about "how excited we were to see each other as this was her last trip before driving back".
He added that Ms Dingley had walked from Benasque in Spain on Saturday and had planned to spend Sunday night at Refuge de Venasque in France.
She had been due to return from her solo trek on 25 November.
Mr Colegate spent the months after his partner's disappearance searching for her across hundreds of miles in the mountains surrounding her last known location and route.
He previously said he did not believe it was likely she had had an accident since the weather conditions were "excellent" at the time of her disappearance, the terrain she was on was "not difficult" and she had a "habit" of following paths.
"It does not mean she hasn't had an accident; I just consider it unlikely," he said at the time.
Both French and Spanish rescue authorities carried out searches for the missing hiker involving foot patrols, dogs and helicopters in the weeks following her disappearance, before snow forced them to stop over winter.
The search resumed in June once the snow had melted and last week bones were discovered by a mountain runner near the Port de la Glere mountain pass.
Join our new commenting forum
Join thought-provoking conversations, follow other Independent readers and see their replies