EU countries set to vaccinate majority of population by end of June, memo reveals
Western EU countries on course to hit target earlier than expected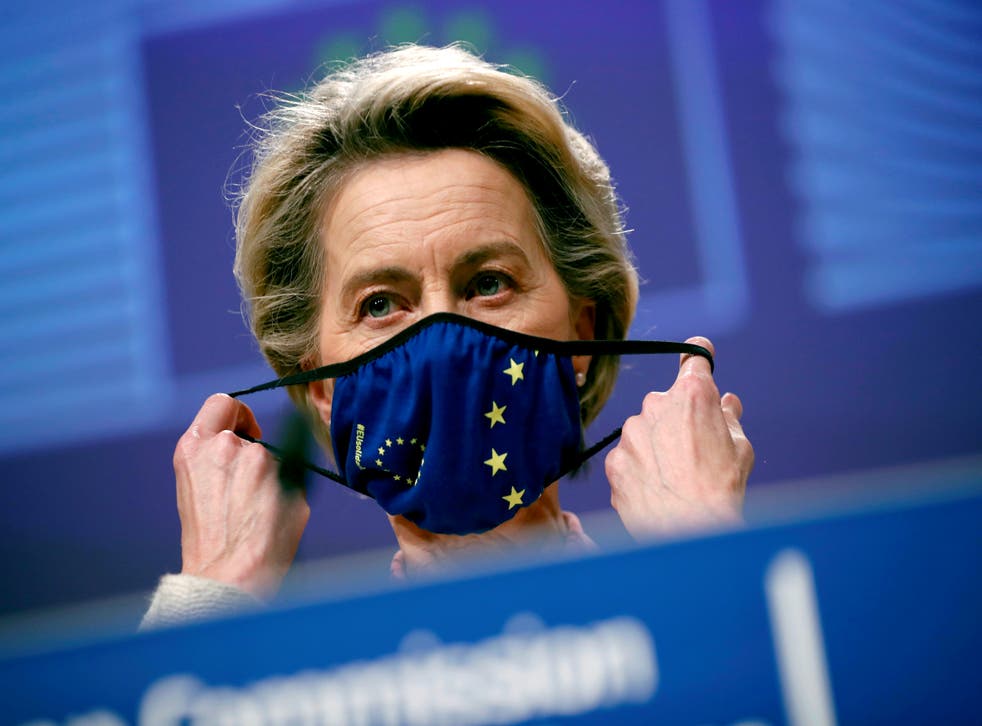 Leer en Español
Most EU countries should have enough Covid-19 vaccines to immunise the majority of their citizens by the end of June, a new report has revealed.
Germany, France, Italy, the Netherlands and Spain will all be in a position to vaccinate more than 55 per cent of their population before July, according to a European Commission memo cited by Bloomberg.
Leaders in Brussels have been under intense pressure over the pace of the EU's vaccine programme, condemned for the sluggish pace of the rollout in comparison with the UK and other parts of the world.
The 1 April memo cited by Bloomberg shows that the European Commission now expects most countries to hit its target of getting a majority of people vaccinated earlier than expected.
The Commission had set a target of having 70 per cent of adults vaccinated by the end of August, which corresponds to around 55 to 60 per cent of the population, depending on a particular country's demographics.
Germany, France, Italy, the Netherlands and Spain are all expected to get there by the end of June. Leading the jab drive, Denmark and Malta are set to achieve 80 per cent and 93 per cent vaccination rates by the same date.
Despite the apparent speed-up in the rollout, some countries are still lagging behind, and Austria, Croatia and Bulgaria are not expected to vaccinate 55 per cent of their populations by the end of June.
Thierry Breton, the EU Commission's internal market commissioner, said recently that mid-July was a realistic date for hitting its the bloc's target.
It comes as an Australian government official claimed that the EU had blocked shipments of 3.1 million doses of AstraZeneca's vaccine to Australia.
"They've blocked 3.1 million shots so far," the Australian government source told Reuters on Tuesday – adding that it had only received 300,000 doses and a further 400,000 doses were scheduled to arrive by the end of April.
The EU Commission has toughened rules on the export of Covid vaccines produced in Europe in a bid to boost the number of doses available across the bloc.
An EU spokeswoman said it had rejected only one of a total of 491 Covid vaccine export requests since it enhanced export transparency rules in January, and seven requests were currently being reviewed. She declined to say whether any shipments to Australia were under review.
Two of the EU's most powerful leaders have discussed possible use of Russia's Sputnik V Covid vaccine in a bid to ease Europe's struggles with jab supply.
French president Emmanuel Macron and German chancellor Angela Merkel held a joint video conference with president Vladimir Putin last week to discuss possible "cooperation" over vaccine supply.
Additional reporting by Reuters
Join our new commenting forum
Join thought-provoking conversations, follow other Independent readers and see their replies