François Fillon backtracks on promise to quit presidential race if formally investigated
'My decision is clear: I am a candidate and I will continue until victory,' says Mr Fillon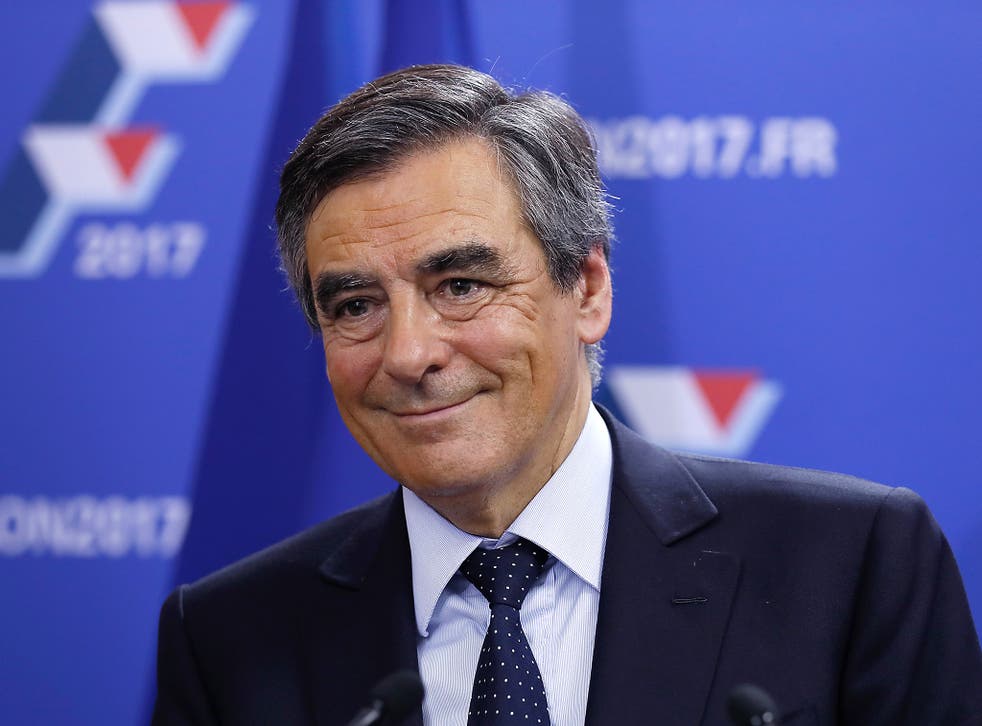 French presidential candidate François Fillon has backtracked on a promise to quit the leadership race if he is placed under formal investigation over his wife's employment.
The Conservative politician said on Friday he would stay in the presidential race come what may, despite an ongoing investigation into whether his wife, Penelopé Fillon, did real work in exchange for receiving €830,000 ($900,000) of taxpayer money as his parliamentary assistant.
"My decision is clear: I am a candidate and I will continue until victory," he said in an interview with French newspaper Le Figaro.
"The closer we get to the date of the election, the more scandalous it would be to deny the Right and the Centre of a candidate," Mr Fillon added.
The politician previously said he would step down as the Republicans' candidate if he were put under formal investigation – a step that would be the decision of an investigating magistrate, but which could take months or years.
An initial investigation is already under way, but a decision on a more formal probe has yet to be made.
Mr Fillon's campaign has been dogged by claims that his wife and two of his children were paid for non-existent parliamentary work.
He apologised for what he called an "error of judgement", but has remained adamant his wife's work as a parliamentary assistant for over 15 years had been legal and genuine.
World news in pictures

Show all 50
The Republican candidate's status as favourite to win the presidency in May has evaporated in recent weeks, with two recent polls showing him being knocked out in the first round of the two-stage vote in April and May.
The first round of the election will be held on 23 April, with the second round run-off between two candidates two weeks later.
Polls tip Front National leader Marine Le Pen to win the 23 April first round but then lose to independent centrist Emmanuel Macron in a 7 May run-off vote. Mr Macron has been favourite to win the presidency since the Fillon scandal broke at the end of January.
Join our new commenting forum
Join thought-provoking conversations, follow other Independent readers and see their replies