French police arrest two top Uber executives after Paris cab riots
The timing of the arrests will be interpreted as an attempt to appease registered taxi drivers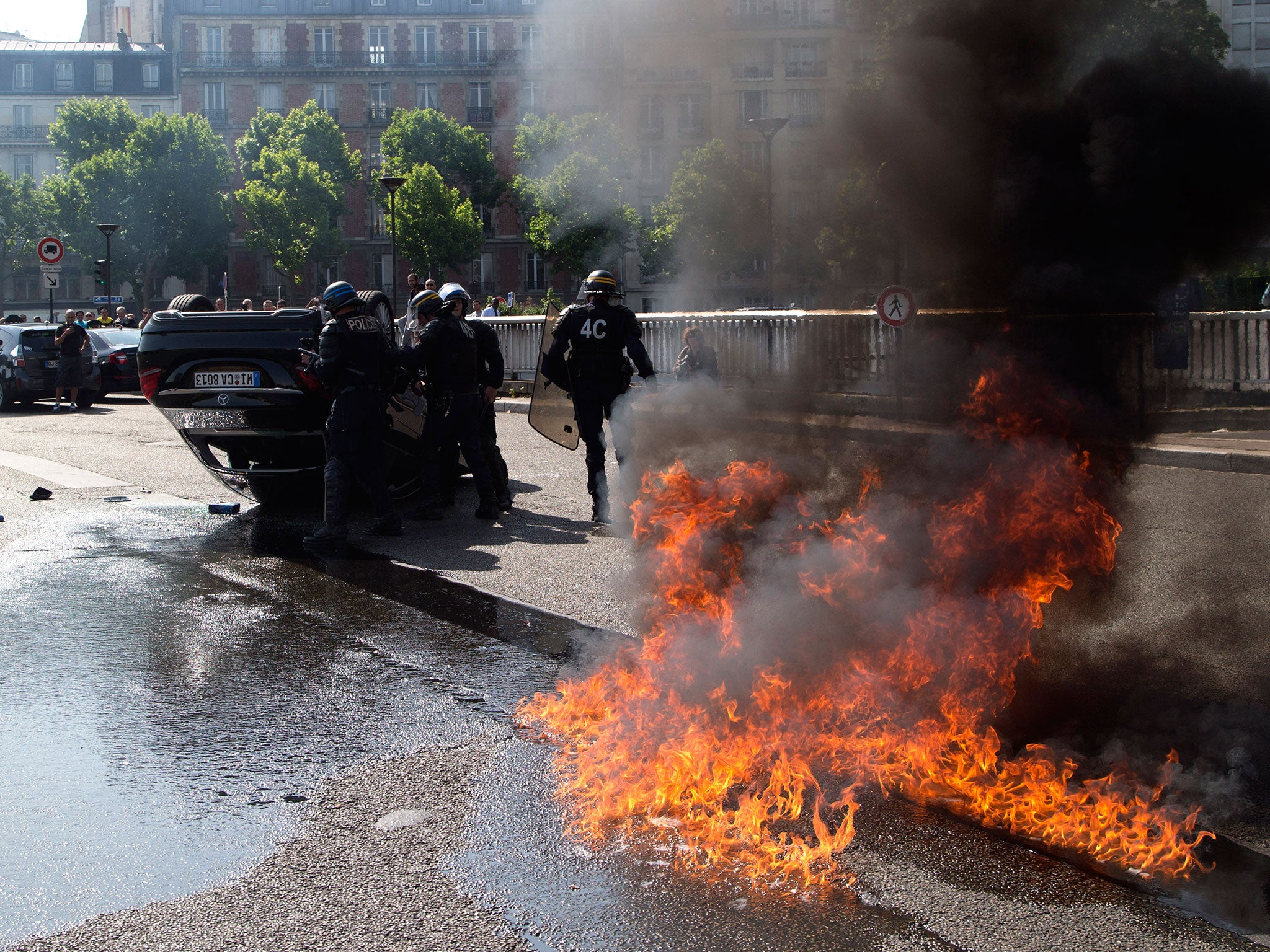 French police have arrested two executives of Uber, the company whose "amateur cab" phone service provoked violent protests by Parisian taxi-drivers last week. The heads of the American company's European and French operations were being held in custody last night by traffic police.
They were being questioned as part of a seven-month investigation into Uber in France, which has been declared illegal by French courts and by the French government.
The timing of the arrests will be interpreted as an attempt to appease registered taxi drivers who overturned and burned Uber cars and blocked airports and railway stations during a strike on Thursday. The arrested men, both French, were named as Pierre-Dimitri Gore-Coty, director general of Uber in Europe, and Thibaud Simphal, director-general of Uber in France. Uber, and its French arm Uberpop, markets a mobile phone application which puts customers in touch with unregistered and supposedly "amateur" cab drivers.
The company insists that its operations are legal in France. Courts have disagreed on several occasions. After last week's riots, the government condemned the violence but took the side of the registered taxi-drivers.
Join our commenting forum
Join thought-provoking conversations, follow other Independent readers and see their replies