German state bans burqa in schools and government buildings as part of 'Christian values'
State government approves law as ruling party faces onslaught by anti-immigration party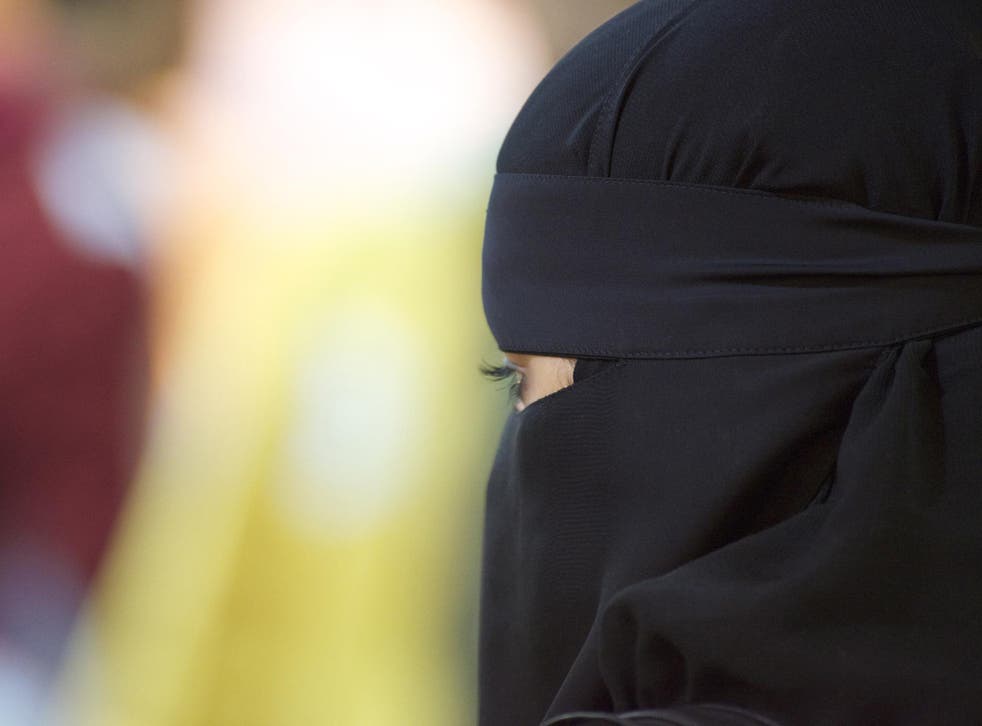 Germany's largest state is to ban full-face Islamic veils in schools, polling stations, universities and government offices as intense debate continues over a nationwide law.
Joachim Herrman, Bavaria's interior minister, said the burqa and niqab were not compatible with Germany's "communication culture" after a draft law was adopted by the state cabinet.
"A culture of open communication with one another is part of the free and democratic understanding of Christian values," he added.
Chancellor Angela Merkel calls for burka ban
"Communication happens not only via language but also via looks, facial expressions and gestures.
"It forms the foundation for our interactions with each other is the basis of our free and democratic order.
"Concealing your face goes against this culture of communication."
The proposed ban, which is yet to be implemented, would apply to universities, schools, nurseries, government offices, public buildings, polling stations and anywhere deemed necessary for security.
Mr Herrman argued that public officials and civil servants should be "particularly committed to neutrality" and that facial identification was necessary in elections and other situations.
Communication skills were particularly vital for children, he said, adding: "Our children must be able to gauge the reaction of their counterparts.
"It is important for teachers to be able to look their pupils in the eyes, for example to better evaluate attention and cooperation."
Germany reacts to Cologne New Year's Eve attacks

Show all 13
The minister predicted that Bavaria's regional parliament, in which the CSU has an absolute majority, would approve the ban by the summer break.
The move comes months before Germany's federal elections, where the populist Alternative für Deutschland (AfD) party is expected to gain a seat in the Bundestag for the first time.
It has prominently called for a universal burqa ban similar to that in France, but a report by the German government found such a prohibition to be unconstitutional in 2012.
Bavaria, ruled by Mr Herrmann's conservative Christian Social Union (CSU), previously banned teachers from wearing full-face veils in schools in 2014.
Immigration, integration and security will be the key issues in the CSU's election campaign amid concern over surging support for the AfD, which has capitalised on public anxiety during the refugee crisis and a wave of Isis-inspired terror attacks in Germany.
Angela Merkel, who leaders the CSU's larger counterpart – the Christian Democratic Union (CDU) – is heading into her toughest election battle to be named Chancellor for a fourth term.
The AfD and far-right groups including Pegida and the neo-Nazi National Democratic Party have blamed her decision to open Germany's border to refugees in 2014 for a series of terror attacks carried out by asylum seekers.
Ms Merkel has defended her policy but announced her support for a ban on full-face Islamic veils "wherever legally possible" in December.
Some critics accused the governing party of appeasing populists during a period of growing racial, religious and xenophobic hate crimes in Germany, while others said Bavaria's "token" ban would have little effect as a tiny proportion of women wear the veils.
It remains unclear whether the rest of Germany will follow the state to implement their own laws amid continued division over the arrival of more than a million mainly Muslim refugees in Germany over the past two years.
Thomas de Maiziere, the German interior minister, previously came out in favour of a partial burqa ban and called the veils "contrary to integration" - a position that is supported by other members of the CDU, Germany's largest political party.
France, Belgium and Bulgaria have already implemented universal prohibitions, while partial bans have been introduced the Netherlands and a handful of regions in Europe.
The latest push in Germany comes as the country remains on a high security alert, with the head of its domestic intelligence agency cautioning that 1,600 potential Islamist extremists were under investigation.
Hans-Georg Maassen told the European police congress in Berlin around 570 of those are considered dangerous enough to carry out an attack.
A 35-year-old Russian citizen was arrested in Ingolstadt, Bavaria, on allegations of financially supporting Isis and drug dealing on Tuesday, while two men from Nigeria and Algeria are to be deported because of terror links.

Join our new commenting forum
Join thought-provoking conversations, follow other Independent readers and see their replies