Hungarian President Viktor Orban hosts notorious anti-LGBT hate group
Leader givese speech to conference which 'promotes laws and policies that criminalise LGBT people'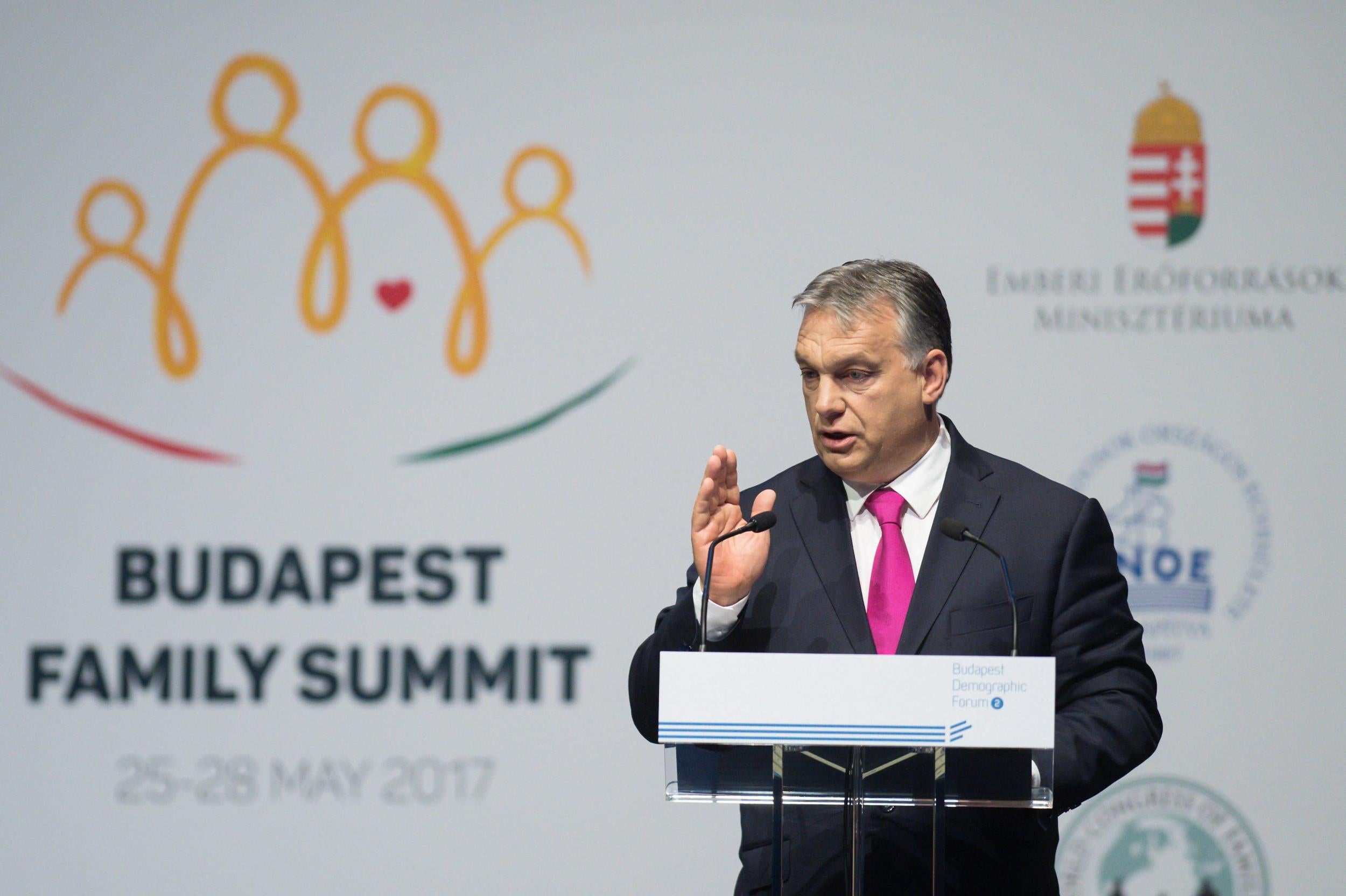 Hungarian President Viktor Orbán has sparked controversy after hosting a notorious anti-LGBT organisation in Budapest.
The US-based International Organisation of the Family (IOF) has consistently campaigned against gay marriage, and reportedly colluded with Vladimir Putin on anti-LGBT legislation in Russia.
On Thursday, Mr Orbán spoke at the group's annual conference, entitled ""Building Family-Friendly Nations: Making Families Great Again".
The Human Rights Campaign describes the group "as a dangerous group of activists spreading anti-LGBT rhetoric and promoting laws and policies that criminalise LGBT people", and the Southern Poverty Law Centre (SPLC) has designated the organisation a "hate group".
Many members of the IOF espouse the white nationalist "demographic winter" theory, in which the "purity" of European civilisation is threatened by the population expansion of non-white races.
Mr Orban seemed to endorse the theory in his speech to the conference, saying: "Our homeland, our common homeland, Europe, is standing to lose in the population contest of the big civilizations."
'Shame on you Orbán' protest hits Budapest
He said: "It's important to say that it's a national interest to restore natural reproduction. Not one interest among others — but the only one. It's a European interest too. It is the European interest", according to a Buzzfeed report.
"Europe is old, rich and weak. The part of the world that released more and more crowds of people in the recent years is young, poor, and strong,"
The Eurosceptic Hungarian President has taken a number of draconian measures against migrants and refugees, refusing to take part in the EU's asylum redistribution scheme.
He also used the speech to announce a number of measures to incentivise Hungarian families having more children, such as debt relief for mothers who have two or more children.
Mr Orban said he hoped to increase the country's birth rate by 2.1 per cent over the next two decades.
Donald Trump's US Secretary of Housing and Urban Development, Ben Carson, was also due to speak at the conference, but was removed from the programme without explanation last week.
The IOF is also staunchly anti-abortion, and will host a number of international pro-life groups such as the American organisation Family Watch International.
Join our commenting forum
Join thought-provoking conversations, follow other Independent readers and see their replies