Italy set to offer 'menstrual leave' for female workers
Country's parliament is considering a proposal for a law that would force companies to grant three days of paid leave each month to female employees who experience painful periods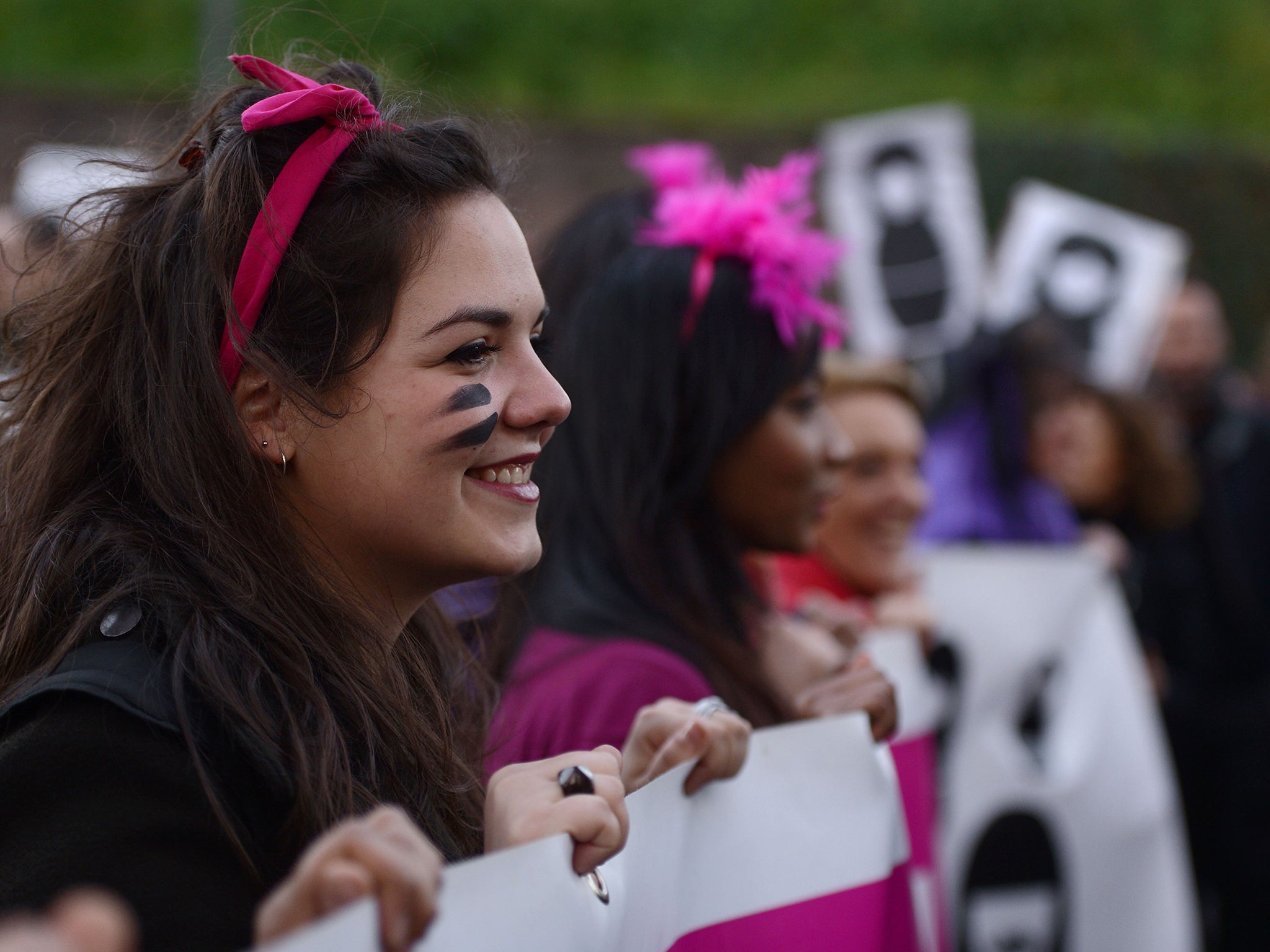 Italy might soon become the first Western country with an official "menstrual leave" policy for working women. The lower house of Italy's parliament has started discussing a draft law that, if approved, will mandate companies to grant three days of paid leave each month to female employees who experience painful periods.
The proposed law was hailed by some local media outlets as a positive step to help working women who suffer from cramps. The Italian edition of women's magazine Marie Claire described it as "a standard-bearer of progress and social sustainability". But the bill has also its critics, even among the working woman it seeks to protect.
Some fear that the law might backfire, penalising women in a country where they are already struggling to participate in the workforce. If women were granted extra days of paid leave, wrote Lorenza Pleuteri in Donna Moderna, another women's magazine, "employers could become even more oriented to hire men rather than women".
On paper, Italy has female-friendly labour laws. Five months of paid maternity leave are mandatory both for employers and employees, meaning that companies must grant the leave and women, with few exceptions, cannot renounce it. During this period, a new mother receives 80 per cent of her salary, paid by INPS, Italy's version of Social Security. After that, parents of both genders have the right to take six extra months of parental leave, which is optional and paid at 30 per cent of their salaries.
In practise, however, Italian women struggle in the job market more than women in other developed countries. Italy has one of the lowest rates of female participation in the workforce in Europe. Only 61 percent of Italian women work, well below the European average of 72 per cent.
Portland Artist Spotlights Donald Trump's Comments with a Portrait Painted in Menstrual Blood
This is due in part to employers' reluctance to hire women and retain them after they become mothers. According to a report by ISTAT, Italy's national bureau of statistics, almost one-fourth of pregnant workers are fired during or right after their pregnancies – even though doing so is illegal.
The menstrual leave presents a catch-22: While it could help solve a real issue for Italian women, it may become another excuse for employers not to hire them in the first place.
"Women are already taking days off because of menstrual pains, but the new law would allow them to do so without using sick leaves or other permits," said Daniela Piazzalunga, an economist at research institute FBK-IRVAPP, in an email. "However, on the other hand I wouldn't exclude that [if the law is approved] this would lead to negative repercussions: The demand for female employees among companies might decrease, or women could be further penalised both in terms of salary and career advancement."
There's also the danger that, rather than breaking down taboos about menstruation, the debate surrounding the proposed menstrual leave will "end up reinforcing stereotypes about women being more emotional during their periods," wrote Miriam Goi, a feminist writer at Vice Italy.
The bill was presented on 13 March by four lawmakers, all women, from the ruling Democratic Party. According to Rome's Il Messaggero newspaper, it could be approved in the coming months.
Similar laws already exist in parts of China, Japan and South Korea. A few private companies, including Nike, have also introduced menstrual leaves for their staff.
But experts still can't agree on whether menstrual cycles should constitute an economic and labour issue. A study by two Italian economists published in 2009 in the American Economic Journal concluded that the "menstrual cycle increases female absenteeism" and that such absenteeism contributes to the wage gap between men and women. A subsequent study published in 2012 on the Journal of Human Resources found "no evidence of increased female absenteeism".
© Washington Post
Join our commenting forum
Join thought-provoking conversations, follow other Independent readers and see their replies