Russia tells Kyiv residents to leave their homes as military warns of strikes against Ukraine capital
The ministry said it is preparing to launch 'high precision strikes' on the capital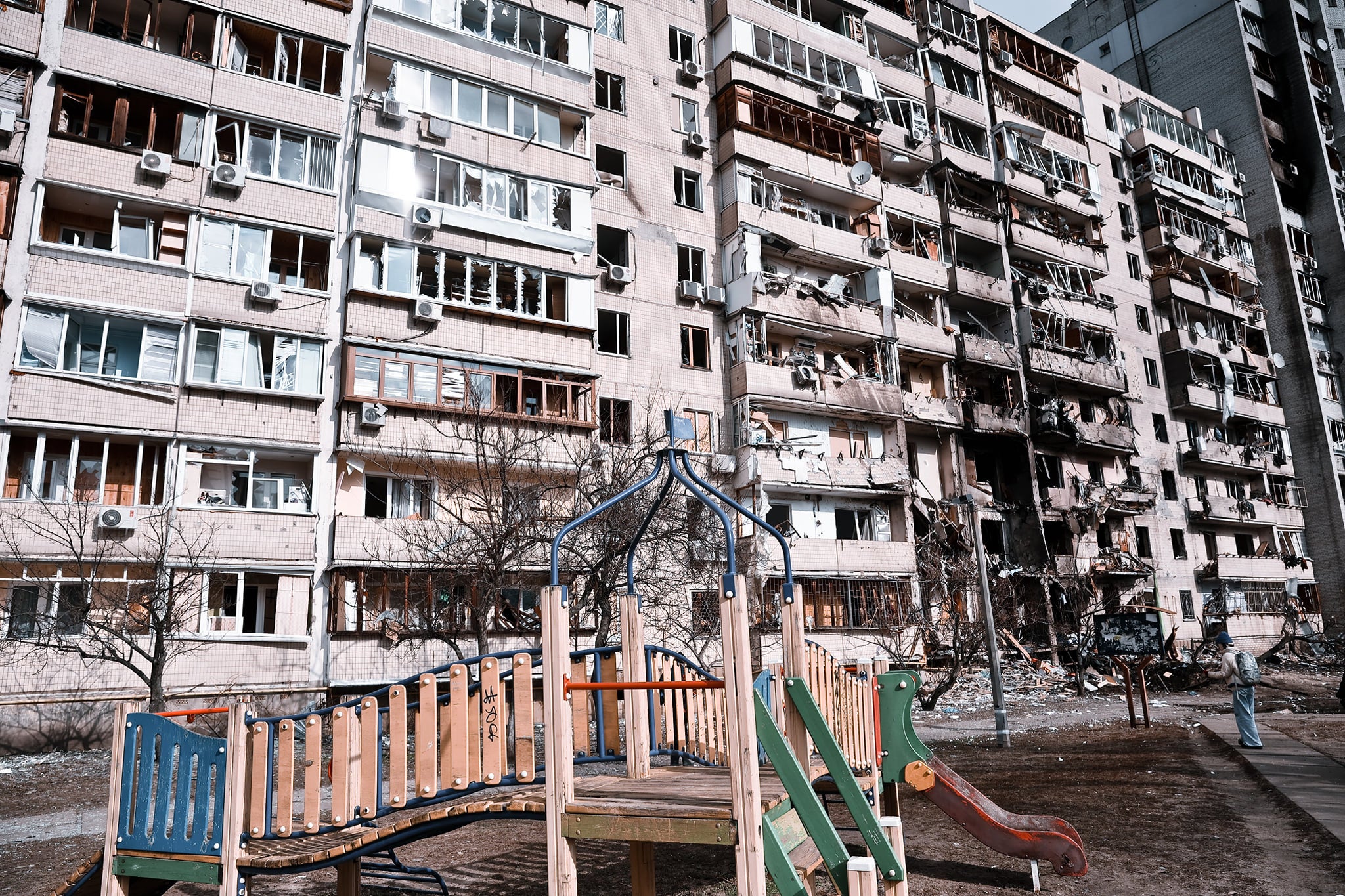 Leer en Español
Russia's defence ministry is warning residents in Kyiv to leave their homes as it plans to strike targets in the Ukrainian capital, Russian state news agency Tass is reporting.
In a statement issued on Tuesday afternoon, the defence ministry said Russian forces are preparing to launch "high-precision strikes" against the "Security Service of Ukraine (SBU) and the 72nd Center for Information and Psychological Operations (PSO)" in Kyiv.
"We urge Ukrainian citizens involved by Ukrainian nationalists in provocations against Russia, as well as Kiev residents living near relay stations, to leave their homes," the ministry added.
It comes as Russia has begun pummelling Ukraine's second-largest city, Kharkiv on Tuesday in what the nation's president has called a blatant campaign of terror by Moscow.
"Nobody will forgive. Nobody will forget," vowed president Volodymyr Zelensky.
Follow our live blog on Ukraine for the latest updates on the conflict
Additionally, a 40-mile convoy of hundreds of Russian tanks and other vehicles advanced on the capital, Kyiv, in what the west feared was a bid to topple Ukraine's government and install a Kremlin-friendly regime. Russian president Vladimir Putin's forces pressed their attack on other towns and cities across the country, including at or near the strategic ports of Odessa and Mariupol in the south.
In Kharkiv, Ukraine's second-biggest city, with a population of about 1.5 million, at least six people were killed when the region's Soviet-era administrative building was hit. Explosions tore through residential areas, and a maternity ward was moved to an underground shelter.
Kharkiv's Freedom Square — Ukraine's largest plaza, and the nucleus of public life for the city — was struck with what was believed to be a missile, in an attack seen by many Ukrainians as brazen evidence that the Russian invasion wasn't just about hitting military targets but also about breaking their spirits.
The strike blew out windows and walls of buildings that ring the massive central square, which was piled high with debris and dust. Inside one building, chunks of plaster were scattered, and doors, ripped from their hinges, lay across hallways.
Human Rights Watch said it documented a cluster bomb attack outside a hospital in Ukraine's east in recent days. Local residents also reported the use of the weapons in Kharkiv and the village of Kiyanka, though there was no independent confirmation.
If confirmed, that would represent a worrying new level of brutality in the war and could lead to even further isolation of Russia.
The Kremlin denied Tuesday that it has used such weapons.
The International Criminal Court's chief prosecutor said he plans to open an investigation into possible war crimes in the invasion.
Unmoved by western condemnation, Russian officials upped their threats of escalation, days after raising the specter of a nuclear attack. A top Kremlin official warned that the west's "economic war" against Russia could turn into a "real one."
Join our commenting forum
Join thought-provoking conversations, follow other Independent readers and see their replies