Marine Le Pen says Theresa May is 'putting her plan into action'
'In effect, they are putting the plan of Marine Le Pen into action,' says Front National leader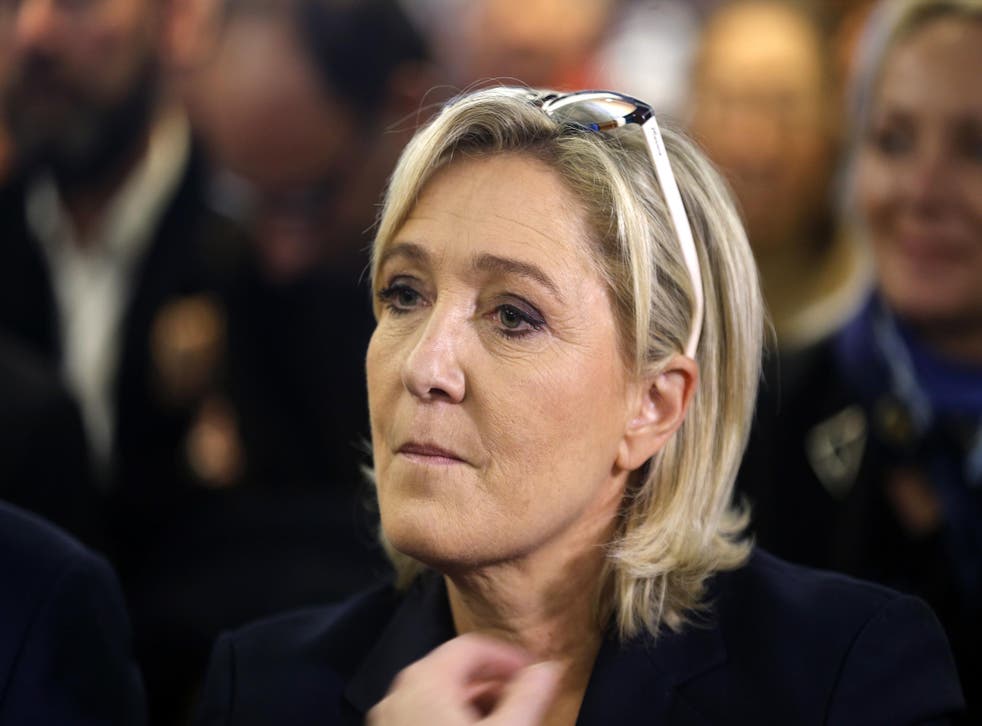 Marine Le Pen has said Donald Trump and Theresa May are "putting her plan into action", a day after Ms May's landmark speech on Brexit.
The Front National leader and far-right French presidential candidate said the US President-elect and the UK Prime Minister were both in the process of implementing her strategy of "economic patriotism" and "intelligent protectionism".
Speaking during a visit to Moselle on Wednesday, Ms Le Pen said: "We need economic patriotism; we need intelligent protectionism, [a programme that] Mr trump and Ms May are in the process of implementing."
She added: "In effect, they are putting the plan of Marine Le Pen into action".
Ms Le Pen, who is one of the frontrunners in the upcoming race for French president, proceeded to say that such a situation "worked well" for her, before lauding Mr Trump on his claim to have prevented car company Ford from moving their production plant away from the US with a tweet.
"And it works very well, because in one tweet, Donald Trump succeeded in obtaining more changes in the US than Mr Sarkozy and Mr Hollande managed in 10 years of presidency," she said.
Last November, Ms Le Pen declared victory for her in the French elections would be the next step in the political wave sweeping the globe, saying it would be the third act of a "global revolution" which has seen Brexit and Mr Trump's seizure of the White House shake the world.
She has consistently praised Mr Trump, calling his election "a sign of hope" and saying the Republican was "putting in place measures [she has] been demanding for years".
Last week, Ms Le Pen was photographed in the President-elect's Trump Tower headquarters during an unannounced visit to New York, although it later emerged she did not meet him.
The presidential candidate has been a long-time critic of the EU, and earlier this month announced that if she became president, she would announce a referendum "to take place in six months time" and embark on tough talks with the bloc in a bid to "reinstate French sovereignty".
"If I am voted in, I will announce that a referendum will be held in six months time," she said in an interview with BFMTV.
"I will spend those six months going to the European Union and telling them: 'I want the French people to regain at least their territorial sovereignty because I want to control the borders – they don't belong to you.'"
Ms Le Pen is currently narrowly ahead in opinion polls for the first round of voting in France's presidential election. The latest poll, published on Thursday, gave her a 1.5 per cent lead over Republican candidate François Fillon.
Join our new commenting forum
Join thought-provoking conversations, follow other Independent readers and see their replies