Mayka Kukucova: Model charged with murder says she wishes she had died instead of her ex-boyfriend
'I was only defending myself. I was afraid because never in my life has anyone tried to kill me. I didn't know what to do'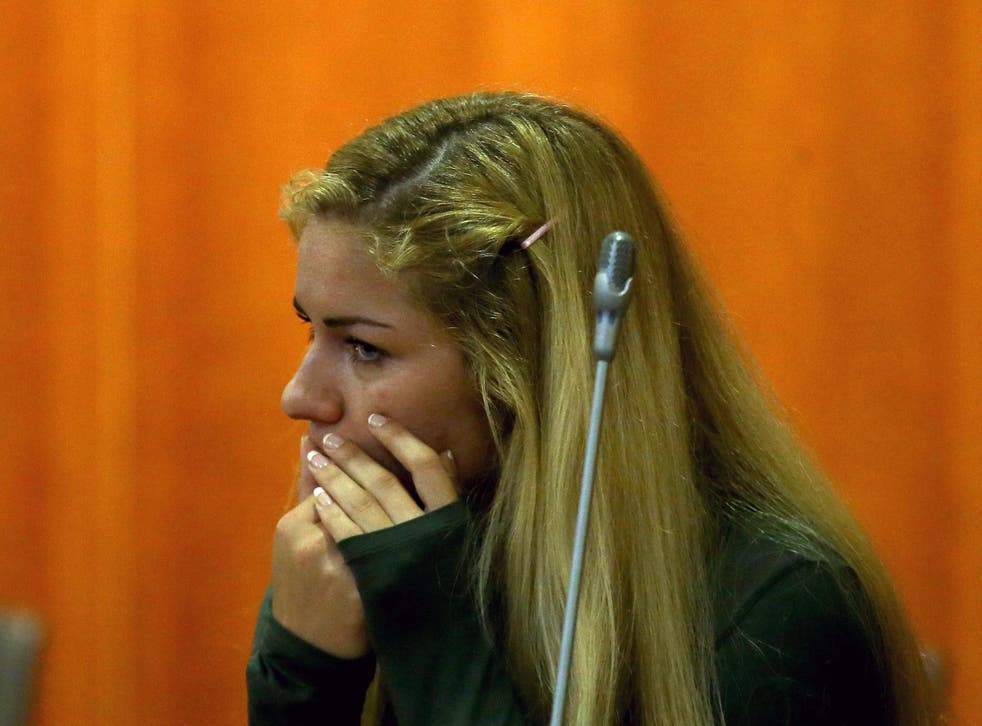 A Slovakian model accused of murdering a British millionaire at his Costa del Sol mansion in a jealous rage has told a jury she wishes she had been shot dead instead.
In a plea to jurors, Mayka Kukocova said: "Maybe it would have been better if I had died instead", according to The Times.
The 26-year-old is on trial at the Ciudad de la Justicia in Malaga over the killing of Andrew Bush, a 48-year-old wealthy jewellery store owner.
She said she never wanted to hurt Mr Bush, but admitted to shooting him, claiming it was an act of self-defence.
Speaking in the final stages of the trial, she said: "I was only defending myself. I was afraid because never in my life has anyone tried to kill me. I didn't know what to do."
The court heard there had been a violent struggle shortly before Mr Bush's death, after he had returned home unexpectedly from a trip to the UK with his new girlfriend. Kukucova had been staying in his house to collect her things.
Mr Bush was well known in Bristol and was previously married to former BBC Bristol presenter Sam Mason, who is the mother of his daughter.
Kukucova said "shots were fired" during the fight but denies murder.
On Friday a jury will decide if Kukucova murdered her ex-boyfriend or killed him in self-defence.
Mr Bush and Kukucova were together for two-and-a-half years but the relationship broke down around six months before Mr Bush was killed, the model told the court.
Kukucova did not enter a formal plea and prosecutors are seeking a 20 year prison sentence if she is found guilty of murder.
According to the Daily Mail, Kukucova's defence lawyer argued jurors should acquit her because she had acted in legitimate self-defence, but proposed a four-year jail sentence if the court felt she could not be exempted from further punishment.
Kukucova handed herself in to the authorities in Slovakia four days after the shooting and was extradited back to Spain.
Register for free to continue reading
Registration is a free and easy way to support our truly independent journalism
By registering, you will also enjoy limited access to Premium articles, exclusive newsletters, commenting, and virtual events with our leading journalists
Already have an account? sign in
Register for free to continue reading
Registration is a free and easy way to support our truly independent journalism
By registering, you will also enjoy limited access to Premium articles, exclusive newsletters, commenting, and virtual events with our leading journalists
Already have an account? sign in
Join our new commenting forum
Join thought-provoking conversations, follow other Independent readers and see their replies