Oktoberfest 2016: Increase in sex crimes reported despite lower turnout
This year also saw lowest number of visitors since 9/11 attacks in New York amid concerns of terror attacks throughout Europe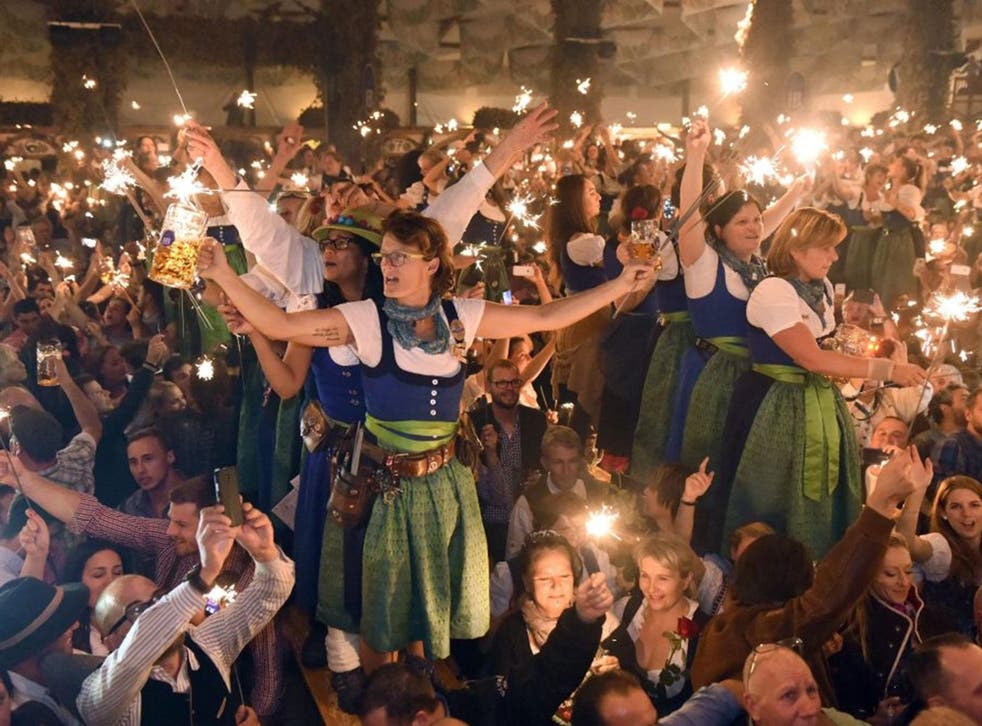 The number of sexual crimes reported at a German beer festival has increased this year despite heightened security, according to local reports.
There were 31 sexual crimes reported to police at Munich's Oktoberfest this year, compared to 21 in 2015, news website The Local reports.
This year also saw the lowest number of visitors since the 9/11 attacks in New York, with 5.6 million people attending, 300,000 fewer than last year.
Oktoberfests around the Globe

Show all 10
Security at the festival had been increased this year, amid concerns of terror attacks throughout Europe.
Authorities erected a metal fence, banned large bags, installed more surveillance cameras and made visitors go through security checks to enter festival grounds.
Germany has been on high alert following two Islamist attacks and a shooting rampage in Munich by a mentally unstable teenager in July.
The shooting spree left ten people dead, while a 17-year-old refugee from Afghanistan injured five people in an axe attack and a man blew himself up and wounded 15 people outside a music festival in Ansbach.
The beer festival was the site of one of the most severe acts of terrorism in post-war Germany, when a right-wing extremist set off a bomb killing 12 people, including himself, and injuring over 200 others in 1980.
Germany: Bayern Munich players hit Oktoberfest
Although the overall amount of crime decreased by 15 per cent compared to last year, the group "Safer Wiesn for Girls and Women" reported that 215 women asked for help at a security checkpoint. Of those, 18 reported experiencing violence.
At another Oktoberfest in Wolmirstedt, a man was reportedly "separated" from his ear in a knife attack.
Register for free to continue reading
Registration is a free and easy way to support our truly independent journalism
By registering, you will also enjoy limited access to Premium articles, exclusive newsletters, commenting, and virtual events with our leading journalists
Already have an account? sign in
Register for free to continue reading
Registration is a free and easy way to support our truly independent journalism
By registering, you will also enjoy limited access to Premium articles, exclusive newsletters, commenting, and virtual events with our leading journalists
Already have an account? sign in
Join our new commenting forum
Join thought-provoking conversations, follow other Independent readers and see their replies