Paris attacks: French interior minister Bernard Cazeneuve calls for 'dissolution of mosques where hate is preached'
'The state of emergency should allow us to act more rapidly,' said Bernard Cazeneuve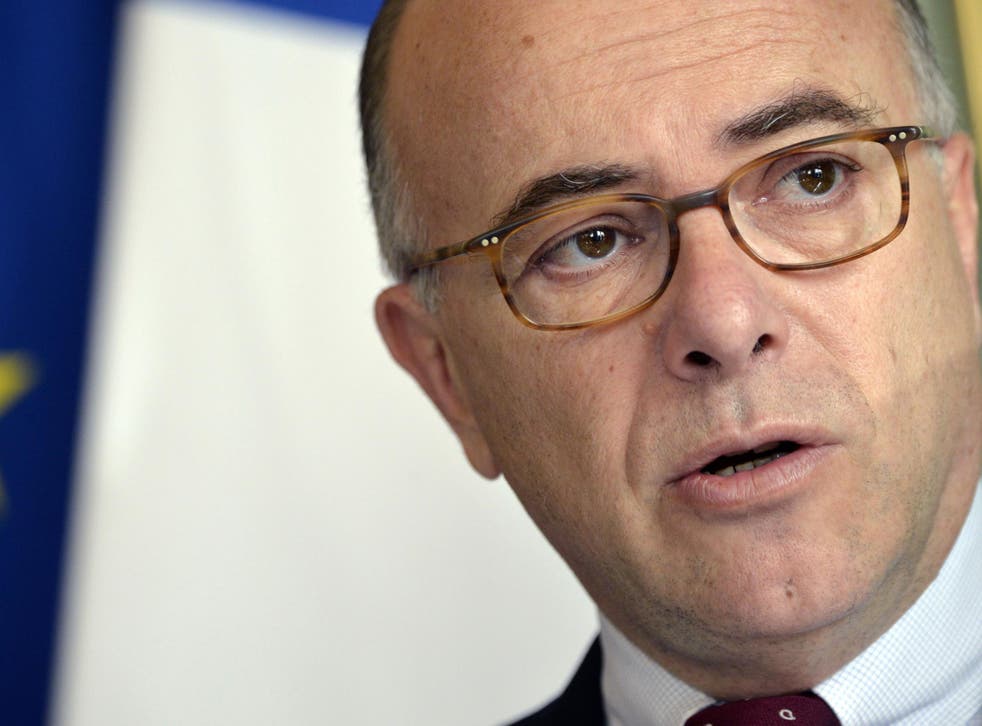 The interior minister of France has reportedly said he will begin the dissolution of "mosques where hate is preached" following a series of terror attacks across Paris, which have killed at least 129 people.
Bernard Cazeneuve made the announcement during an interview with French television, according to MSNBC.
He is reported as saying: "I don't expect the state of emergency for me to attack preachers of hate but the state of emergency should allow us to act more rapidly."
Since the attacks by French Islamists at the offices of satirical magazine Charlie Hebdo and a kosher supermarket in Paris at the beginning of the year, attention has been drawn upon the country's Muslim population.
Mr Cazeneuve has been an advocate of developing a dialogue with France's 4.7 million Muslims, calling for the government to consult twice a year with a wide range of Muslim leaders, Reuters reports.
Yet Mr Cazeneuve has also made efforts to control radicalization in France, including heightening surveillance at religious centres and moderating extremism in prisons, which has reportedly been a concern in France where around 60 per cent of the prison population is Muslim, according to a parliamentary report released last year.
"Many of these criminals arrive [in prison] with little religious culture," Farhad Khosrokhavar, a sociologist, told The Economist, "But the less you know about Islam, the more you are likely to be drawn to radicalized religion."
France has also deported 40 Islamic spiritual leaders, or immams, since 2012 for "preaching hatred", almost a quarter of these took place in the first six months of 2015.
Earlier this year Mr Cazeneuve told AFP, any "foreign preacher of hate will be deported," and added several mosques were being investigated for inciting terrorism would be "shut down" if found to be doing so.
Muslims around the world have stood in solidarity with the victims of Friday's attacks and Islamic leaders have denounced the massacre.
World's monuments show solidarity with Paris

Show all 30
Many of the condemnations came before Isis released a statement claiming responsibility for the attacks.
Iran's president Hassan Rouhani called the attacks a "crime against humanity" and the foreign minister for Qatar, Khaled al-Attiyah, labelled them as "heinous".
Joko Widodo, the leader of Indonesia, the world's most populous Muslim country, said his nation "condemns the violence that took place in Paris."
In the UK, leader of the Muslim Council of Great Britain Dr Shuja Shafi, labelled the attacks as "horrific and abhorrent".
Join our new commenting forum
Join thought-provoking conversations, follow other Independent readers and see their replies