Poland 'highly concerned' after Russia moves nuclear-capable missiles into Kaliningrad
Estonia and Lithuania who have ports on the Baltic Sea have also protested the move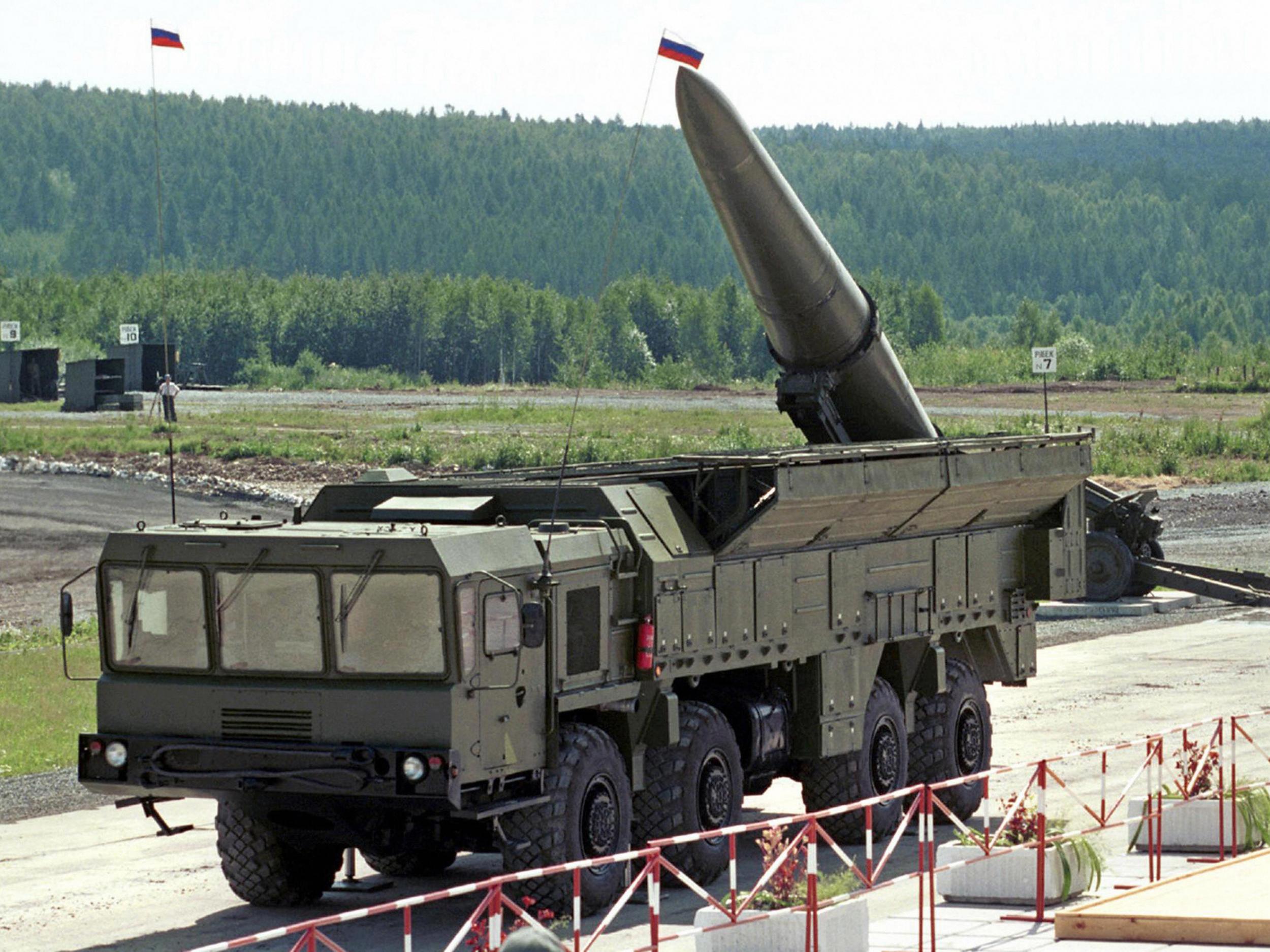 Poland and Estonia have raised concerns after Russia confirmed it has started moving nuclear-capable Iskander-M missiles into the Kaliningrad.
A Russian ministry spokesman said moving the missiles to Kaliningrad - a Russian region on the Baltic Sea, which 435 miles off the mainland is the westernmost area the country and is vital to its strategic position - was part of a routine drill.
Major General Igor Konashenkov said in a statement on Saturday: "The Iskander ballistic missile system is mobile as part of the plan of combat training, missile troops are engaged in training on a year-round basis, covering great distances of the Russian territory in various ways: by air, by sea, and under their own power."
He added that Russia had used the deployment to figure out what range a US spy satellite has.
The Russian Baltic Fleet is located on Kaliningrad, along with multiple land forces and an air force detachment with fighters, bombers, helicopters and an early-warning radar system.
Poland's Defence Minister Antoni Macierewicz reacted saying Poland considers the matter of the "highest concern" and is monitoring the situation, which comes amid flared tensions between Russia and the West over Syria.
The chief of staff of the Estonian Defence Forces, Lt Gen Riho Terras, told Estonian broadcaster ERR he views the move as part of a larger Russian attempt to dominate the Baltic Sea.
"In the long term, Russia's wish is to bring the Baltic Sea and the passages leading to it more and more under its control, and to control it much like it does the Black Sea," Lt Gen Terras said.
Lithuania, neighbouring Kaliningrad and a member of Nato, said it would protest the move by Moscow.
"The deployment not only increases tensions in the region, but also possibly violates international treaties which limit deployment of ballistic missiles of range of over 500 kilometres," Foreign Minister Linas Linkevicius told a news briefing in Vilnius.
Tensions between Russia and the Western world
Show all 8
The Iskander can be equipped with a conventional or nuclear warhead and has a range of at least 310 miles, placing most of Poland within its reach when it is in Kaliningrad.
Mr Linkevicius said some modifications of the Iskander can hit targets 450 miles away, putting German capital Berlin in range of Kaliningrad.
On Friday, a US intelligence official described the move as a gesture to express displeasure with NATO.
Finland has also expressed concerns over the move. The Nordic country signed a bilateral defence cooperation pact with the US on Friday, pledging closer military collaboration over increasing concerns over Russia's activity in the Baltic sea.
In July, a report by the Atlantic Council warned Russia could invade Poland "overnight" and easily overwhelm its Nato allies.
John Kerry says Russia and Syria should be probed for war crimes
The timing of a Russian invasion could not be predicted, the US-based think-tank said, but the country could attack swiftly when Nato and Europe are "distracted by another crisis" or as a reaction to "misperception of Nato's activities".
The UK has promised to deploy hundreds of troops to "deter Russia from any further aggression" in the Baltic states.
A battalion of 500 soldiers will be sent to Estonia while 150 troops will be based in Poland, with the UK assuming leadership of Nato's standby force early next year.
Additional reporting by agencies
Join our commenting forum
Join thought-provoking conversations, follow other Independent readers and see their replies