Polish writer charged and could face three years in prison for calling president Duda a 'moron'
Polish author could face prison term for calling the president a 'moron'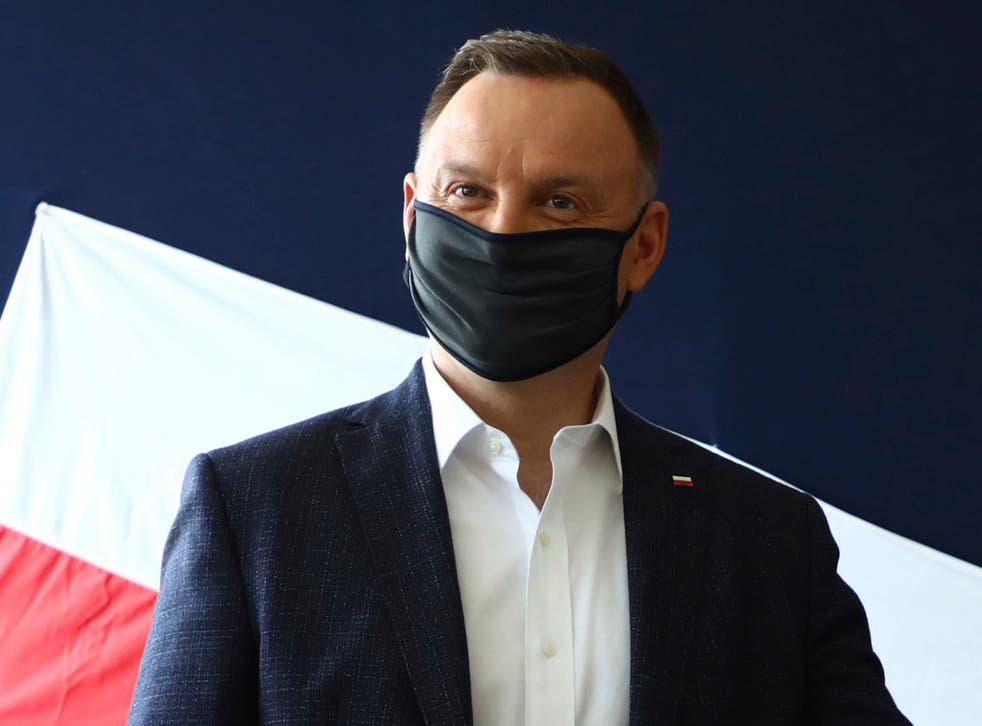 In what is widely being seen as intolerance on the part of the Polish government, a local author and journalist could face up to three years in prison for calling the president of the country a 'moron' in a Facebook post last year.
Jakub Zulczyk, a Polish journalist who has written for "influential magazines" in the country and authored several books of fiction, had called Andrzej Duda a moron for his failure to understand the US election process.
Mr Duda had tweeted on 7 November congratulating the then-president-elect Joe Biden for a "successful presidential campaign." He had added, "as we await the nomination by the Electoral College, Poland is determined to upkeep high-level and high-quality PL-US strategic partnership for an even stronger alliance."
For this, Mr Zulczyk had criticised Mr Duda in a Facebook post and said that he had been following the US elections keenly but had "never heard of such a thing as Electoral College nomination." He posted: "Joe Biden is the 46th president of the USA. Andrzej Duda is a moron."
In Poland, insulting the head of the state or the state symbol is a punishable offence and anybody deemed to be insulting towards the president can face a prison term.
Read more:
The Facebook post by Mr Zulczyk, whom local websites referred to as "one of Central Europe's hottest young authors," was called "offensive" and "unacceptable" by government prosecutors.
In a fresh post on the social media platform, the 37-year-old author mentioned that he had not been informed of the indictment through the government, but only through the media which he said was "government-friendly."
Mr Zulczyk has written regular columns for the likes of "Dziennik, Elle and Wprost," according to local websites. He has also co-hosted a television show for the state-owned TVP 2 (Redakcja Kultury) and hosted his own show for Radio Roxy (Instytut Prosto), reports noted.
Meanwhile, his new book — "The Institute" — he announced five days ago on his Facebook "is coming to UK bookstores" in June 2021. His earlier work, "Blinded by the Lights," was made into a TV series for HBO Europe, according to local news reports. According to local Polish websites, Mr Żulczyk made his debut in 2006 with the book "Do me some harm... all video games are all about love."
"His second novel, 'Radio Armageddon,' has achieved cult status within literary circles, being the tale of a group of kids from a private school who set up a rock band," Poland's Culture.pl website said.
In his post, he said: "I'm not going to act like the Warsaw prosecutor's office and respond now to whether the charges are correct or not. This is between me and my attorney. Whether I plead guilty or not will find out first the court, and then the media, and the regular ones, and the social ones."
The Independent has reached out to Mr Zulczyk for a comment.
Join our new commenting forum
Join thought-provoking conversations, follow other Independent readers and see their replies