Pope Francis reveals how a nun saved his life when he was just 21
Incident occurred whilst the pontiff was in hospital due to a lung problem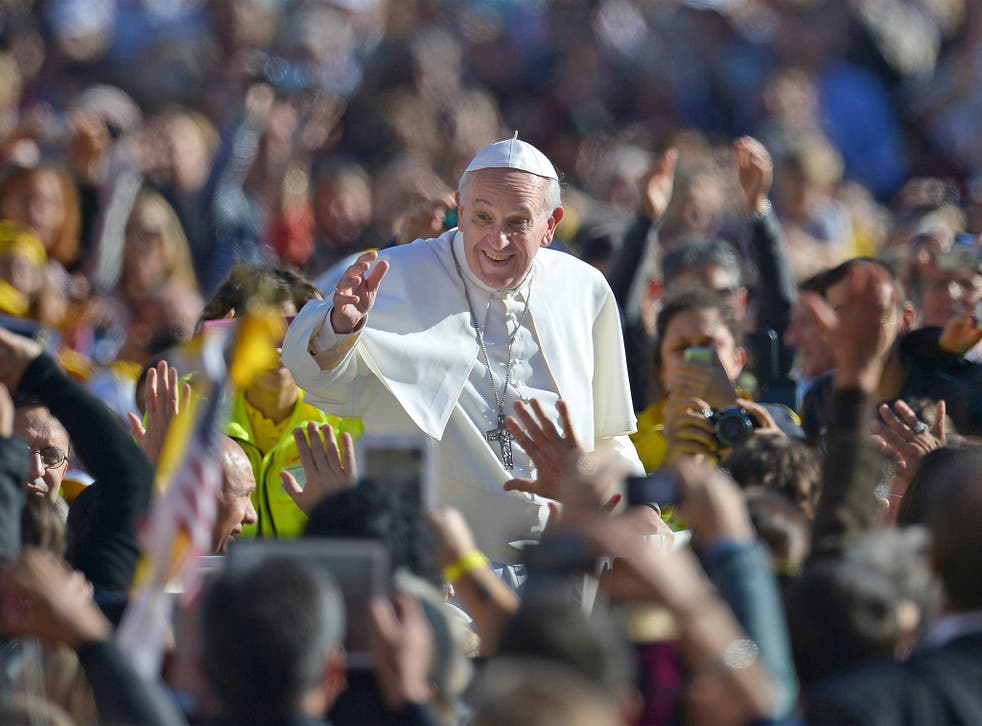 Pope Francis, the new charismatic and 'down to earth' pontiff, has revealed how a nun saved his life when he was just 21.
Francis discloses in a new book, I Fioretti di Papa Francesco (The Little Flowers of Pope Francis), how he owes his life to a group of nuns who worked in the hospital whilst he was suffering from a recurring lung problem.
The pontiff says he was saved after a nun tripled his dose of antibiotics after she realised his doctor was not prescribing enough. Francis says the nun had the intuition because she was on the front line and worked with the sick every day.
Despite reports that Francis has lived with only one functioning lung since suffering an infection as a teenager, the Argentinian has only had the upper part of his right lung removed. Although well received as the new pontiff, Francis's well-being raised questions after Pope Benedict XVI resigned due to concerns over his health.
Speaking to The Telegraph Vatican journalist Andrea Tornielli says Francis is in fine health: "His health is good and he shows great stamina. He works many hours a day and spends many hours a week greeting people in St Peter's Square in the freezing cold."
Since he was elected in March this year, Francis has extended an olive branch to professed atheists and has begun a crackdown on corruption in the Vatican while also calling for greater financial transparency.
He is also reported to be setting up a Vatican committee to fight sexual abuse of children in the Catholic Church.
Francis made headlines all over the world after moving photographs showed him embracing man severely disfigured by disease. The images conveyed the compassion of the new pope, who has made humility the cornerstone of his Papacy.
He also called for global leaders to fight poverty and inequality and attacked unfettered capitalism as "a new tyranny."
The 76-year-old also revealed his working life before priesthood – as a bouncer in Buenos Aires.
Join our new commenting forum
Join thought-provoking conversations, follow other Independent readers and see their replies