Major fire breaks out at Lesbos refugee camp causing thousands to flee
Fire comes as camp becomes increasingly overcrowded and conditions deteriorate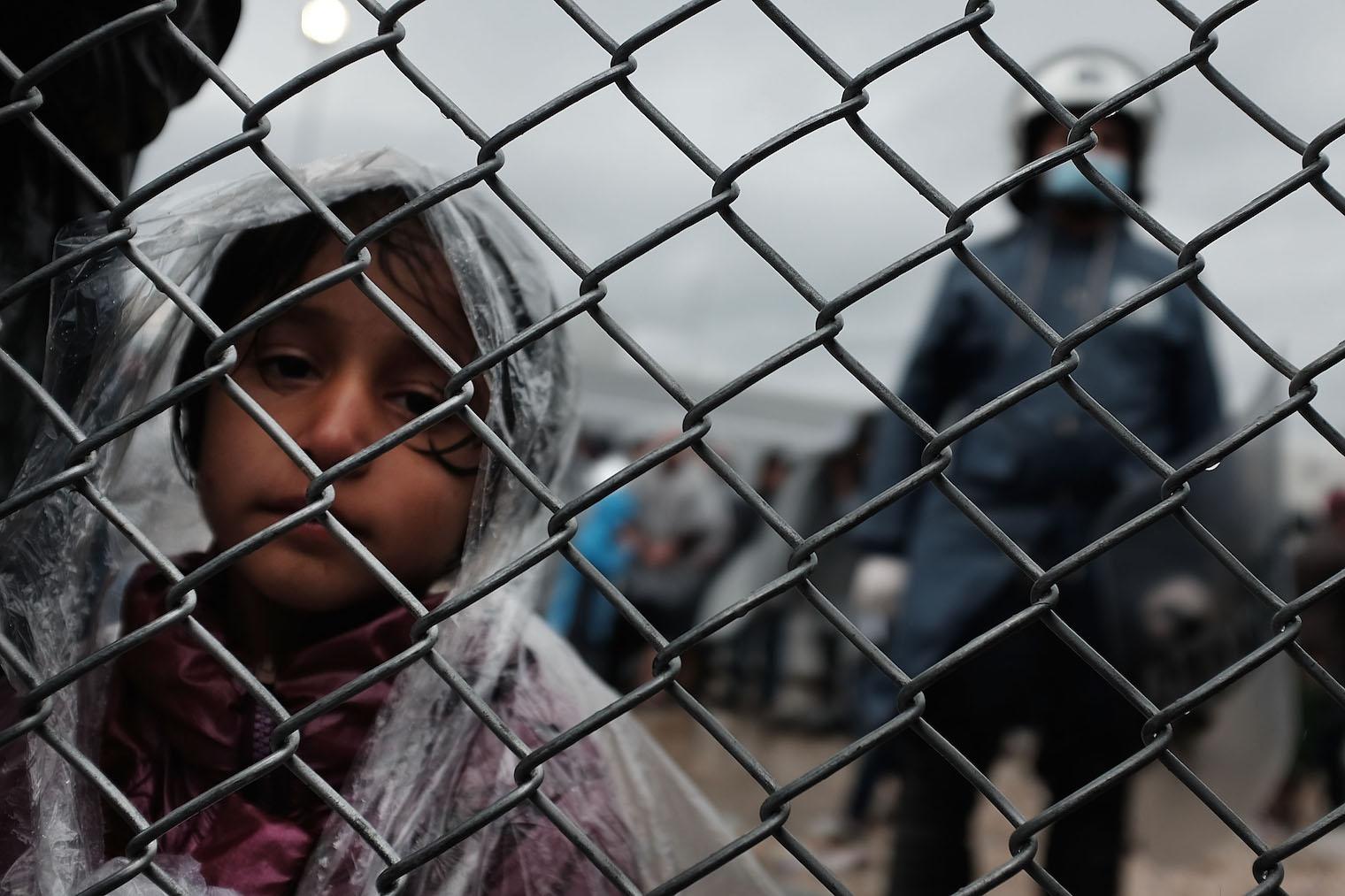 Greek police have confirmed thousands of people have been forced to flee after a fire broke out at a refugee camp in Lesbos.
Volunteers at the Moria refugee camp said around 4,000 people were evacuated following the fire.
Lifeguards Hellas said the fire was now under control but they were still working to distribute water and help the families in total darkness.
No-one is believed to have been injured in the fire which damaged tents and prefabricated housing units.
Police are reportedly investigating claims that the fire was started deliberately in protest at the conditions at the camp.
There are a total of 5,400 migrants living in camps on the island which has the capacity to house around 3,500.
More than a million refugees fleeing conflict in Syria and Iraq have made the perilous crossing between Turkey and Greek islands such as Lesbos and Chios in a bid to claim asylum in Europe since last year.
Many migrants have attempted to leave the camps and travel north to wealthier countries such as Germany, France and the UK to claim asylum but their path is increasingly being blocked by tightened border controls by several European countries.
Last week, migrants in Lesbos staged two demonstrations in the island's capital, Mytilene, where they demanded the right to travel to mainland Greece having been stranded for months, the Daily Mail reported.
Local mayor Spiros Galinos said the conditions in some of the camps were "particularly worrying and dangerous".
He said his team had witnesses multiple fights between migrants at the Moria camp which led to "dozens" of injuries.
According to data released by the Greek government there are over 13,000 people living in camps on the five main islands between the Greek and Turkish mainlines.
Refugees welcome here: Protesters demand UK resettle more migrants in response to refugee crisis
Show all 7
The Greek government has pleaded for help in dealing with the influx from other EU countries but other member countries are increasingly reluctant to intervene after the rise of far-right parties in their countries.
The success of groups like the far-right Alternative for Germany, which increased its vote share dramatically at the Berlin state elections at the weekend, has meant individual governments are increasingly in favour of abandoning the open-border Schengen Agreement.
The Swedish government has called for the EU to punish member states which fail to honour their pledges to accept refugees.
It has so far taken in around 163,000 asylum seekers over the past year - almost three times per capita than Germany whose population is eight times bigger.
Additional reporting by agencies
Join our commenting forum
Join thought-provoking conversations, follow other Independent readers and see their replies