Refugee crisis: Hollande says France will take 24,000 refugees and 'begin Syria air missions'
French president says crisis 'can and will' be brought under control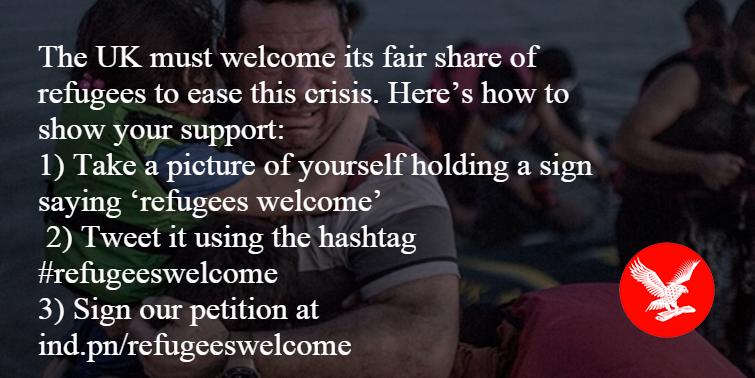 Francois Hollande has said France will welcome 24,000 refugees as part of an EU-wide plan that "can and will" bring the crisis under control.
Speaking at the start of a live TV press conference, the French president said his country has a duty to take in those fleeing war and persecution, and is ready to do so.
His comments came as David Cameron prepared to outline Britain's plan to tackle the refugee crisis. The Prime Minister was expected to say that the UK would take "thousands" more asylum-seekers as part of a "fundamental rethink" of its role as a place of refuge.
Mr Hollande also said that France would begin military operations over Syria as part of its response to the crisis.
He said reconnaissance missions would begin on Tuesday, with a possible goal of launching future air strikes against Isis militants in that country.
"We have proof that attacks have been planned from Syria against several countries, notably France," he told the news conference.
"My responsibility is to ensure that we are informed as much as possible on the threats to our country ... so I have asked the defence minister that from tomorrow reconnaissance flights begin over Syria that will enable us to consider air strikes against Isis."
Mr Hollande said he and the German Chancellor, Angela Merkel, had spoken and agreed upon a mechanism to distribute refugees more fairly across Europe.
The refugee crisis - in pictures
Show all 70
Also speaking on Monday, Ms Merkel told reporters that she and other European leaders "have a moving, in some parts breathtaking, weekend behind us".
"Germany is a country willing to take people in, but refugees can be received in all countries of the European Union in such a way that they can find refuge from civil war and from persecution," she said.
Click here to sign The Independent's petition for the UK to welcome a fair share of refugees.
Join our commenting forum
Join thought-provoking conversations, follow other Independent readers and see their replies