Refugee influx could spark 'military conflict' in Balkans, Angela Merkel warns
Closing Germany's border with Austria 'will lead to a backlash', Chancellor says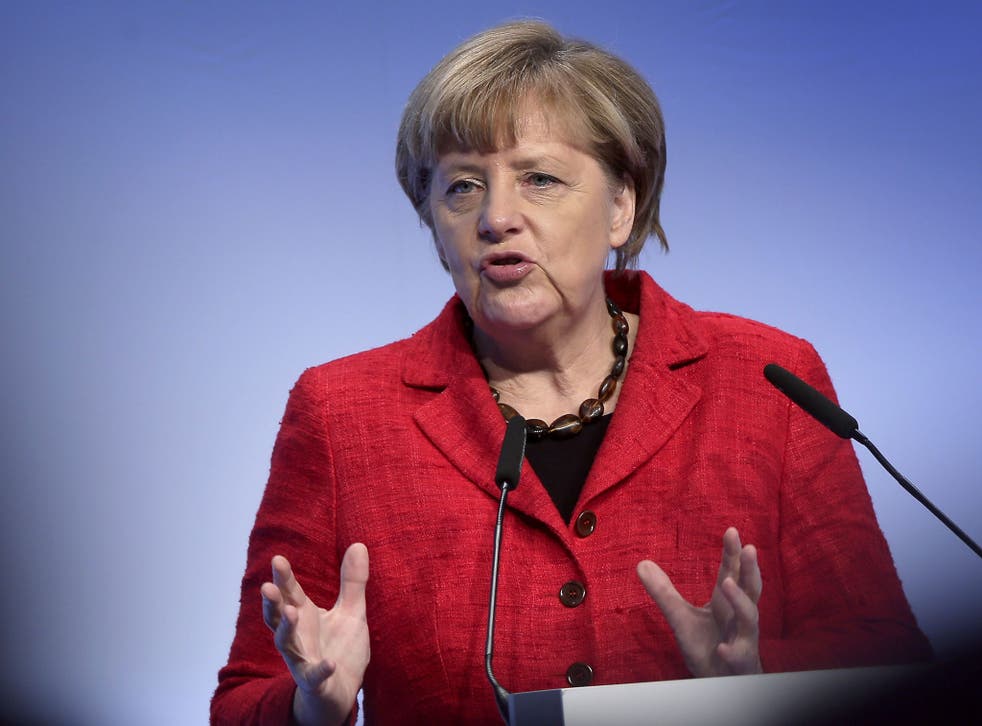 Angela Merkel has warned that fighting could once again break out in the Balkans if Europe fails to manage the refugee crisis properly, according to German media reports.
The German Chancellor has faced growing calls from her own coalition partners to abandon policies which offer a welcome to refugees, particularly in Bavaria where facilities have been stretched by the recent influx.
In a stark warning during an address to members of her conservative Christian Democratic Union party, Ms Merkel said Germany risked sparked a chain reaction of violence if it shuts its border with Austria permanently.
"It will lead to a backlash," she said. Referencing the wars which ravaged the region in the 1990s, she added: "I do not want military conflicts to become necessary there again."
Tensions are running high among the Balkan states, ever since Hungary's decision to build a razor-wire fence and shut its borders opened up old rifts between it and its neighbours.
In Germany itself, the vice Chancellor Sigmar Gabriel dismissed a row over the use of "transit zones" to process refugees as "silly". He said the idea, favoured by Merkel's conservatives, would only really be useful for a tiny proportion of the people arriving.
Refugee crisis - in pictures

Show all 27
Bavaria's influential governor, Horst Seehofer, has said he is satisfied with plans to discuss the refugee crisis with coalition leaders later this week. Mr Seehofer has been the most prominent critic of Merkel's welcoming approach to the refugees.
New figures, compiled by Unicef and reported exclusively by The Independent on Tuesday, revealed that up to 700 children a day are now claiming asylum on European soil.
With many heading to Germany, the federal commissioner for child sexual abuse there warned that there were growing concerns over the safety of unaccompanied children arriving at refugee camps.
Johannes-Wilhelm Roerig said there was a "scandalous" lack of control at asylum centres as authorities struggled to cope with the number of arrivals.
Join our new commenting forum
Join thought-provoking conversations, follow other Independent readers and see their replies