Nearly half of Russians fear Syria conflict could lead to World War III, poll finds
Over half of Russians polled say they support Moscow's air strikes in Syria
Samuel Osborne
Monday 31 October 2016 16:09 Comments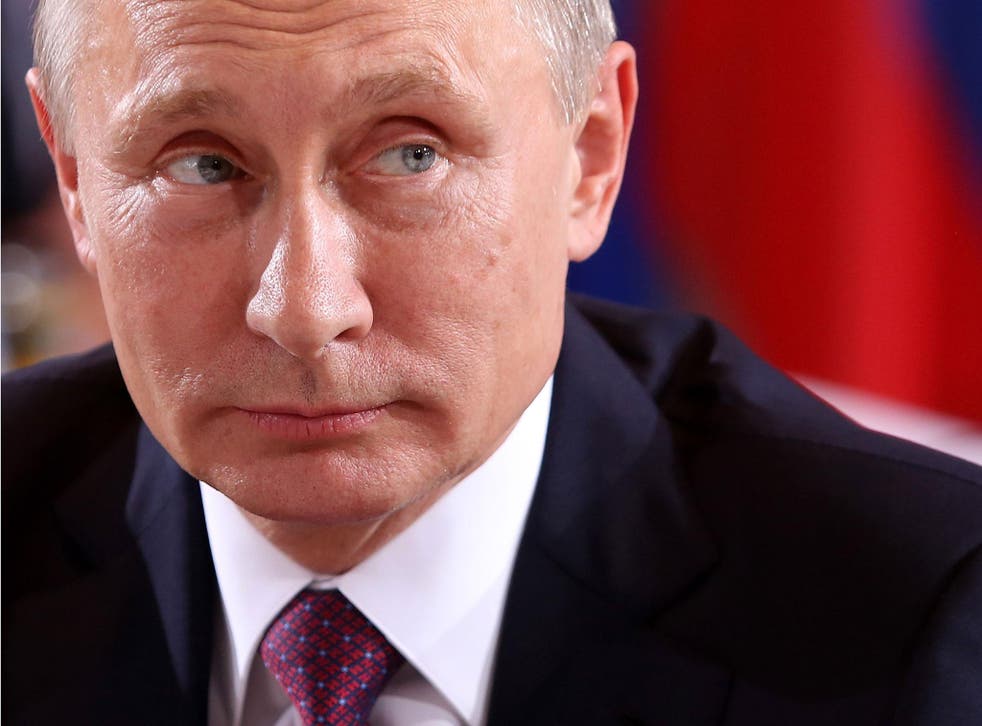 Nearly half of Russians fear Moscow's intervention in Syrian conflict could lead to World War III, a poll has found.
Moscow, a key ally of Syrian President Bashar al-Assad, has been conducting bombing raids in Syria since September 2015.
Forty-eight per cent of Russians said they were concerned "heightened tensions in relations between Russia and the West could grow into World War III", while 42 per cent said they were not concerned about the prospect.
The remaining ten per cent said the question was too difficult to answer, according to a poll of 1,600 from across Russia conducted by the independent Levada research centre last week.
In pictures: Russian air strikes in Syria

Show all 19
Russian air strikes in Syria have negatively affected the way the country is seen internationally, 32 per cent said.
However, 52 per cent of Russians said they back Moscow's air strikes, while 26 per cent said they opposed them.
Responding to a question about whether Russia should continue "intervening in what is going on in Syria," 49 per cent said yes while 28 per cent said no.
When asked if they thought the US and Western countries could find common ground with the current leaders of Russia and Syria, 35 per cent said it was likely or very likely, while 39 per cent said it was unlikely or very unlikely.
Western powers and human rights groups have accused Syrian and Russian forces of carrying out indiscriminate attacks on civilians in the country, particularly around the besieged city of Aleppo, parts of which have been reduced to rubble.
Syria's army, backed by Russia's air force, has been accused of targeting hospitals, bakeries and other civilian areas in their bombardment of rebel areas such as eastern Aleppo.
A future war with Russia would be "extremely lethal and fast" and produce violence on a scale not seen for 60 years, US generals previously warned.
Register for free to continue reading
Registration is a free and easy way to support our truly independent journalism
By registering, you will also enjoy limited access to Premium articles, exclusive newsletters, commenting, and virtual events with our leading journalists
Already have an account? sign in
Join our new commenting forum
Join thought-provoking conversations, follow other Independent readers and see their replies