Shell defends purchase of discounted Russian oil after outrage from Ukraine
Fossil fuel giant says its profits from Russian oil sales will be donated to humanitarian efforts in Ukraine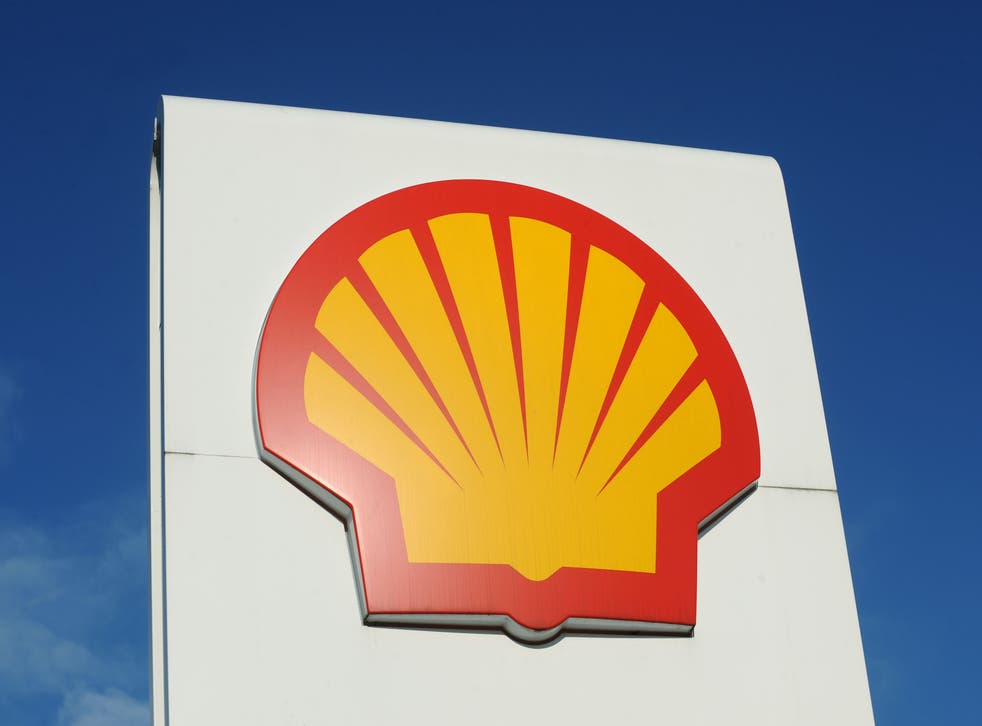 Shell has defended its decision to purchase crude oil from Russia at a discounted price this week, in the first such trade since Vladimir Putin invaded Ukraine.
The company was among a number of oil giants to announce plans to cut ties with Moscow this week – with Shell moving to sell its stake in all joint ventures with Russian state energy firm Gazprom and to end its involvement in the Nord Stream 2 gas pipeline, which has been halted by Germany.
But on Friday, it was reported that Shell had purchased close to 725,000 barrels of Russia's flagship crude oil from trader Trafigura, at a bargain price of $28.50 a barrel below the price of the global benchmark, Brent crude.
Shell confirmed it bought a consignment of crude oil on Friday, but said it had acted to avoid disruption for consumers, and insisted there had been no alternative crude supplies which would have reached Europe in time.
But Ukraine's foreign affairs minister Dmytro Kuleba reacted furiously, writing on Twitter: "I am told that Shell discretely bought some Russian oil yesterday. One question to Shell: doesn't Russian oil smell [of] Ukrainian blood for you?
"I call on all conscious people around the globe to demand multinational companies to cut all business ties with Russia."
In a statement on Saturday evening, Shell said it remained "appalled by the war in Ukraine", calling the decision to purchase the cargo "difficult".
World news in pictures

Show all 50
Shell warned that "without an uninterrupted supply of crude oil to refineries, the energy industry cannot assure continued provision of essential products to people across Europe over the weeks ahead", adding: "Cargoes from alternative sources would not have arrived in time to avoid disruptions to market supply.
"We didn't take this decision lightly and we understand the strength of feeling around it."
While the corporation "will continue to choose alternatives to Russian oil whenever possible", it added that this "cannot happen overnight because of how significant Russia is to global supply".
Approached by The Independent, Shell was emphatic that the decision to purchase the oil was about availability and necessity, rather than price.
The Financial Times cited traders as estimating that Shell stood to make a profit of some $20m once the oil is put through its refining system and then sold to consumers.
Shell has vowed to commit profits "from the limited amount of Russian oil we have to purchase" to a dedicated fund and work with aid partners and humanitarian agencies to "determine where the monies from this fund are best placed to alleviate the terrible consequences that this war is having on the people of the Ukraine".
In its statement, Shell said: "We have been in intense talks with governments and continue to follow their guidance around this issue of security of supply, and are acutely aware we have to navigate this dilemma with the utmost care.
"We welcome any direction or insights from governments and policymakers as we try to keep Europe moving and in business."
Follow live updates as Ukraine defends against Russia's invasion
On Monday, Shell said it would sell its 27.5 per cent stake in a Russian liquefied natural gas facility, a 50 per cent stake in an oilfield project in Siberia and an energy joint venture.
It will also end its involvement in the Nord Stream 2 pipeline between Russia and Germany, a project in which it holds a 10 per cent stake worth some $1bn, and which has been put on hold by ministers in Berlin.
It came the day after BP announced it would offload its 19.75 per cent voting stake in Kremlin-owned oil firm Rosneft, and was followed by British Gas owner Centrica announcing plans to "exit our gas supply agreements with Russian counterparts, principally Gazprom".
But Shell's purchase of Russian oil this week may be seen as a symbolic act by the rest of the market, Bloomberg reported, pointing to the sale as an indication that Moscow will likely still find buyers in companies reliant on its crude, albeit at significantly discounted prices.
Russian exporters have in recent days faced severe problems with credit lines, shipping and insurance – resulting in delays and cancellations to their attempts to find buyers for Russian crude.
Meanwhile, Western sanctions and the exit of companies from Ikea to Microsoft have seen the Russian rouble plunge by 30 per cent in the 10 days since Mr Putin launched his invasion – prompting the Russian president to label the economic pressure by Western nations as "akin to declaring war".
"But thank God, we haven't got there yet," Mr Putin said on Saturday.
Additional reporting by agencies
Register for free to continue reading
Registration is a free and easy way to support our truly independent journalism
By registering, you will also enjoy limited access to Premium articles, exclusive newsletters, commenting, and virtual events with our leading journalists
Already have an account? sign in
Register for free to continue reading
Registration is a free and easy way to support our truly independent journalism
By registering, you will also enjoy limited access to Premium articles, exclusive newsletters, commenting, and virtual events with our leading journalists
Already have an account? sign in
Join our new commenting forum
Join thought-provoking conversations, follow other Independent readers and see their replies