Men call Sweden's mansplaining hotline to mansplain why they don't like it
One operator said she took calls almost exclusively from men and many talked for a 'very, very long time', stopping other callers from getting through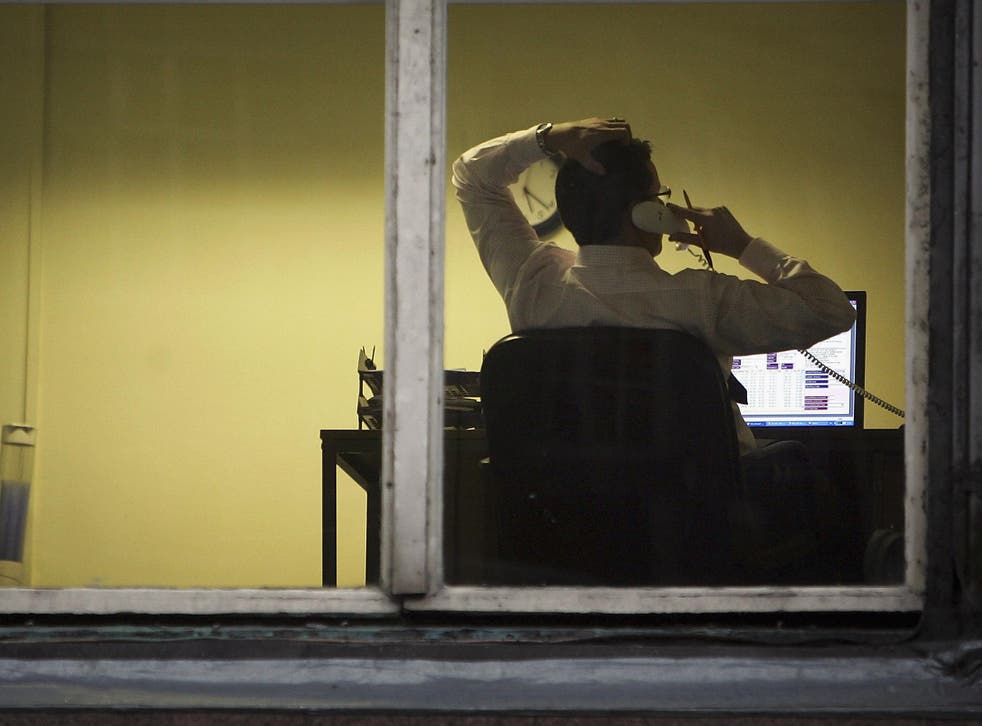 Men have been calling a dedicated mansplaining hotline to ask for tips on how not to be sexist – as well as to mansplain to call-handlers why the scheme is a bad idea.
Unionen, Sweden's largest union, ran the advice line throughout last week. It encouraged women to call up when male colleagues gave them unsolicited and patronising lectures on things they already understood.
It was part of a campaign to highlight and stamp out the insidious and damaging practice of mansplaining, which the organisation said can lead to unequal pay.
But although they sought publicity the union, which represents around 600,000 people, told the Local it was surprised when the story was picked up by national newspapers all across Europe; it seems the concept struck a chord with women globally, and touched a nerve in many men.
Perhaps as a result of the attention it received, some Swedish media outlets claimed the line was dominated by angry male callers. One operator reported most of her calls were from men, who wanted to tell her why mansplaining was a bad term to use, how the campaign was bad, and how it should have been run instead.
"Many of our calls, unfortunately, are from men who talk for a very, very long time," Seher Yilmaz, a volunteer call-handler, told Arbetsvarlden. "It blocks the line, and makes it impossible for other people to come forward."
But a Unionen spokesperson told the Local this was not the case; some of the men who called were actually looking for guidance on how not to mansplain, a spokesman said.
"Our mansplaining campaign has attracted engagement from both women and men," Gabriel Wernstedt from Uninonen told the Local. "Many women who rang in have felt that someone finally put into words a recurring experience in both their working and private lives."
He added: "The men, for their part, have been both curious about a concept they were not aware of, and annoyed about a concept they see as discriminatory. Some men also wanted to get tips on how you can avoid mansplaining."
Mr Wernstedt also said although the organisation was suprised by how far news of their campaign had travelled, it was pleased.
"We knew of course that it would spark a debate, but never that it would go all the way to CNN, the BBC and the New York Times," he said. "The concept of mansplaining has a bit of an unexpected angle to it and provokes discussion. We think that's good, that's the point of the campaign. That the question takes on a life in the workplace."
For those who might not be familiar with the modern portmanteau, the union defined mansplaining as when "a man explains something to a woman without being asked, particularly something which she might already know more about than the man".
Unionen said the commonplace practice diminishes women, by making them appear less competent than they are. A study by the American Psychological Association found that men "tend to overestimate their intelligence to a much greater extent than women" and showed that "self-assurance in men grows with age", while the same is not true of women.
The hotline advised upset and frustrated callers, who had been victim of a mansplainer, on what action they should take next, and tried to help them move on.
Although many women said the line was useful to them, it was also widely criticised, mostly by men. Posters on the Unionen Facebook page argued that it was polarising and negative, and even that using the term 'mansplaining' in the name is sexist.
Female journalists who covered the issue were abused by male trolls on Twitter.
But Unionen remained defiant, saying it was important to look at historical, structural inequality in society.
"There is a structural problem built into the concept mansplaining that can not be ignored," they said in a statement. "The Union shares the analysis that mansplaining is more often performed by men and we believe it is important to talk about the problem on the basis of the analysis for us to bring about change."
Unionen's gender expert Peter Tai Christensen said mansplaining could be done consciously or unconsciously, and it could be a technique to "consolidate or restore" male privilege in a time when traditional gender roles are being renegotiated.
"Mansplaining is maneuvering, tricks and suppression techniques designed to put women 'in their place'" he said.
He said whether it was intentional, a form of "misguided benevolence", or just a habit, " the problem is basically that women are assumed to be less knowing, competent, important, or legitimate".
He added: "It is obviously not the case that all men expose women to mansplaining all the time. It would be an absurd assertion that lacks reality. But enough women are exposed to enough mansplaining for it to be a problem that needs to be highlighted, discussed and solved.
Feminist Quotes From Leading Men

Show all 18
Unionen said the negative responses were unfortunate, and the campaign was not intended to make men feel guilty.
"Our goal has never been to single out or make all men guilty, but rather to raise awareness about the mansplaining phenomenon, harassment and discrimination in the workplace," Mr Wernstedt said.
"Our purpose was to stimulate discussion in workplaces and and in society, and I think we have succeeded in that."
Join our new commenting forum
Join thought-provoking conversations, follow other Independent readers and see their replies