Turkey coup attempt: Government had list of arrests prepared before rebellion, EU commissioner says
'It is exactly what we feared,' Johannes Hahn says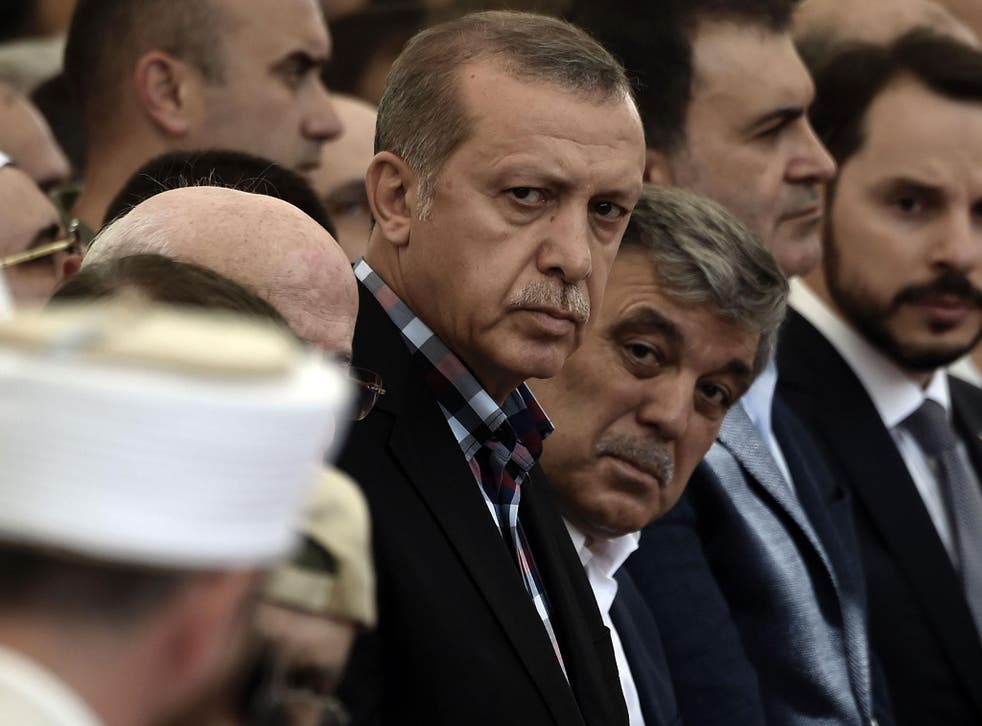 The swift rounding up of judges and others accused of taking part in a failed coup in Turkey indicates the government had prepared a list beforehand, the EU commissioner dealing with Turkey's membership bid has said.
Following a failed coup attempt on Saturday, Turkish authorities on Sunday rounded up nearly 3,000 suspected military plotters, ranging from top commanders to foot soldiers, and the same number of judges and prosecutors.
"It looks at least as if something has been prepared," Johannes Hahn said. "The lists are available, which indicates it was prepared and to be used at a certain stage.
"I'm very concerned. It is exactly what we feared."
In pictures: Turkey coup attempt

Show all 17
It appears, Mr Hahn added, as if Turkey had "prepared" arrest lists of political opponents and was waiting for the right time to act.
Observers said the scale of the crackdown, especially against the judiciary, indicated the government was taking the opportunity to further consolidate Mr Erdogan's power.
Conspiracy theorists are saying the attempted military coup was faked, comparing it to the Reichstag fire - the 1933 arson attack on the German parliament building used by Hitler as an excuse to suspend civil liberties and order mass arrests of his opponents.
Some of the soldiers detained following the coup reportedly told interrogators they were not aware they were part of a coup attempt and had been told by commanders they were taking part in military manoeuvres.
Turkey rounds up thousands after failed coup
Reports have emerged that rebel jets had President Erdogan's plane in their sights during the coup but did not fire.
"Why they didn't fire is a mystery," a former military officer told Reuters.
The European Union and the United States expressed alarm at Turkey's response to the coup, telling the NATO member and EU aspirant it must uphold democracy and human rights as it pursues the military officers and anyone else involved in the plot.
"This is no excuse to take the country away from fundamental rights and the rule of law, and we will be extremely vigilant on that," EU foreign policy chief Federica Mogherini said at a joint news conference with US Secretary of State John Kerry.
The top American diplomat said Turkey must "uphold the highest standards for the country's democratic institutions and the rule of law."
While he recognised the need to apprehend the coup plotters, Mr Kerry said: "We caution against a reach that goes beyond that."
Additional reporting by agencies
Register for free to continue reading
Registration is a free and easy way to support our truly independent journalism
By registering, you will also enjoy limited access to Premium articles, exclusive newsletters, commenting, and virtual events with our leading journalists
Already have an account? sign in
Register for free to continue reading
Registration is a free and easy way to support our truly independent journalism
By registering, you will also enjoy limited access to Premium articles, exclusive newsletters, commenting, and virtual events with our leading journalists
Already have an account? sign in
Join our new commenting forum
Join thought-provoking conversations, follow other Independent readers and see their replies