President Erdogan's crackdown on the Turkish media since the coup in one chart
More than 130 media organisations have been shut down since the coup attempt on 15 July
Caroline Mortimer
Friday 29 July 2016 16:11 Comments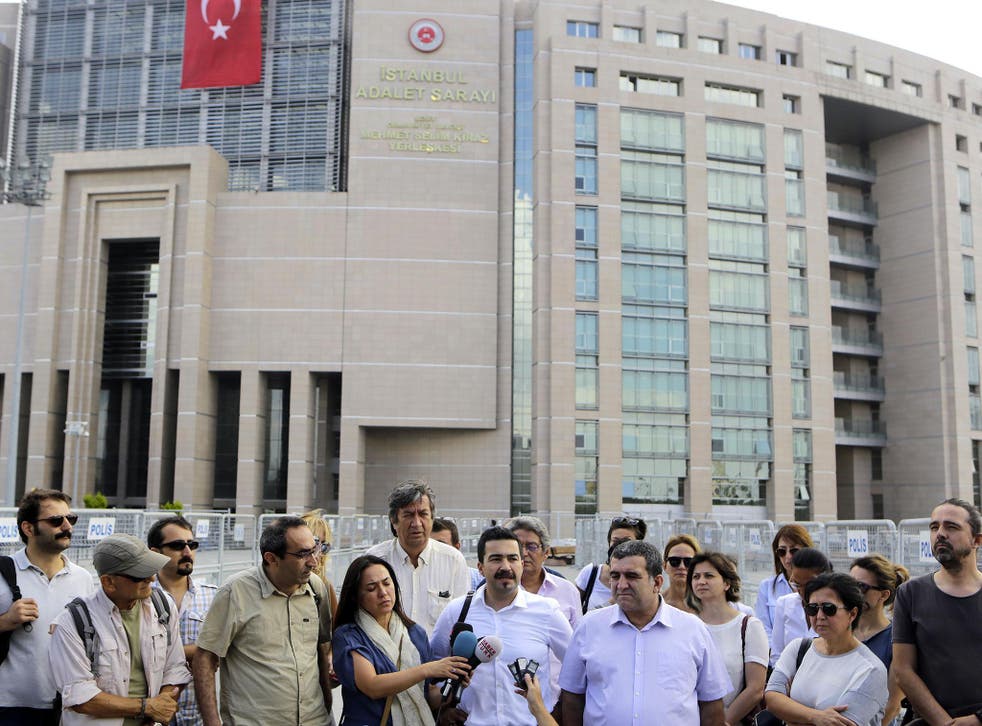 More than 130 media organisations have been shut down in Turkey following the attempted coup as President Recep Tayyip Erdogan tightens his grip on power.
Some 45 newspapers, 29 publishing houses, 23 radio stations, 16 TV stations, 15 magazines and three news agencies have all fallen foul of the Turkish government.
The graph made for The Independent by Statista also highlights the 47 arrest warrants issued for journalists who worked for the Zaman newspaper.
It was the biggest opposition newspaper in Turkey before it was shut down by police in March. It is not included in the figures.
The Erdogan administration claimed the newspaper supported the exiled cleric Fethullah Gulen, who has been blamed for the attempted coup.
More than 15,000 people, including around 10,000 soldiers, have so far been arrested during the crackdown that followed the coup attempt on 15 July as Mr Erdogan moved to "cleanse" the army and state institutions of "Gulenist" influences.
Mr Gulen has lived in self-imposed exile in the US since falling out with Mr Erdogan but denies having had anything to do with the coup attempt.
At least 246 people were killed and more than 2,000 people were injured in the coup attempt as a group of soldiers blockaded the airport in Istanbul and both bridges over the Bosphorous, as well as seizing control of the state broadcaster and sending tanks into the streets.
The coup unravelled after Mr Erdogan's supporters responded to his call to protest in Istanbul and the capital, Ankara.
In pictures: Turkey coup attempt

Show all 17
In the week following the coup, pro-government supporters have staged rallies every night after being told to "stay on the streets" by Mr Erdogan.
Western government and human rights groups have condemned the attempted coup but also raised concerns about Mr Erdogan's crackdown.
When he threatened to reinstate the death penalty, the President of the EU Commission, Jean-Claude Juncker said it would be end of the country's EU membership bid if he did so.
Register for free to continue reading
Registration is a free and easy way to support our truly independent journalism
By registering, you will also enjoy limited access to Premium articles, exclusive newsletters, commenting, and virtual events with our leading journalists
Already have an account? sign in
Join our new commenting forum
Join thought-provoking conversations, follow other Independent readers and see their replies