Turkey coup live: President Erdogan defiant, media outlets taken over, fighting continues - latest updates
The military have decalared martial law and media outlets have been taken over
Will Worley
,
Samuel Osborne
Saturday 16 July 2016 03:06 Comments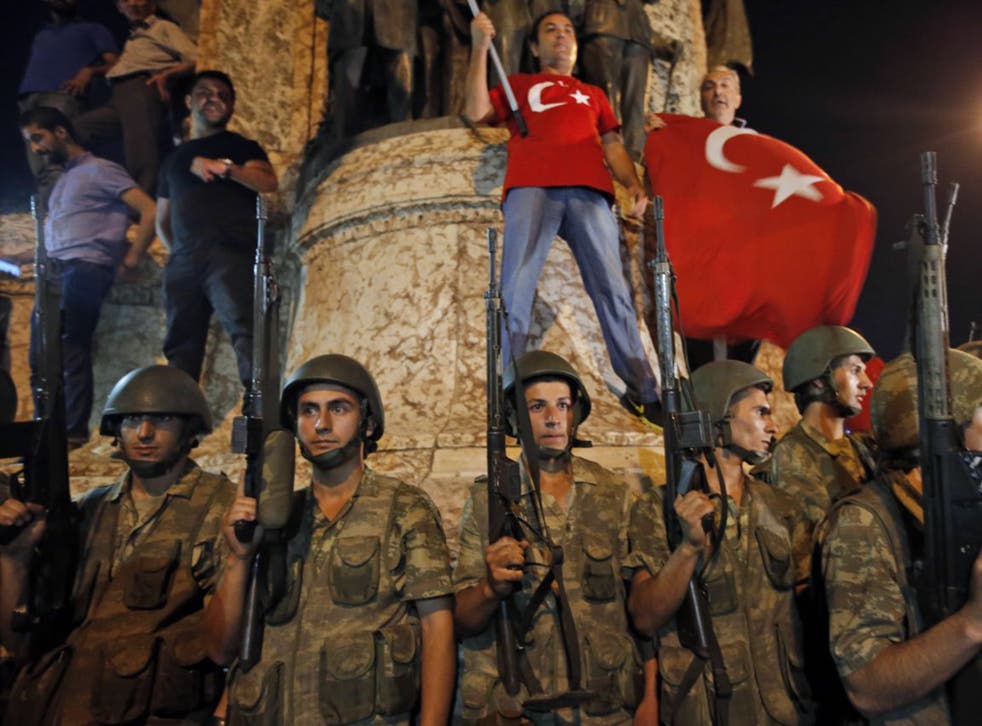 Here are the latest updates:
Please allow a moment for the live blog to load
Turkey's military has claimed to have seized power of the country - but President Recep Tayyip Erdogan said the attempted coup would be put down.
If successful, the overthrow of Mr Erdogan, who has ruled Turkey since 2003, would transform one of the most important US allies in the region while war rages on its border. Even a failed attempt could destabalise the country for years.
"We will overcome this," Mr Erdogan said, speaking by mobile phone to the Turkish sister station of CNN. He called on his followers to take to the streets to defend his government and said the coup plotters would pay a heavy price.
The army has seized media outlets, including the state-run TRT channel. The channel has broadcast a statement on the orders of the military. An announcer read a statement on the orders of the military that accused the government of eroding the democratic and secular rule of law. The country would be run by a "peace council" that would ensure the safety of the population, the statement said.
The statement said: "Turkish Armed Forces have completely taken over the administration of the country to reinstate constitutional order, human rights and freedoms, the rule of law and general security that was damaged.
"All international agreements are still valid. We hope that all of our good relationships with all countries will continue."
Register for free to continue reading
Registration is a free and easy way to support our truly independent journalism
By registering, you will also enjoy limited access to Premium articles, exclusive newsletters, commenting, and virtual events with our leading journalists
Already have an account? sign in
Join our new commenting forum
Join thought-provoking conversations, follow other Independent readers and see their replies