Turkey president Recep Tayyip Erdogan says work for women is 'no alternative' to motherhood
The Turkish leader has also raised eyebrows by attempting to outlaw abortion and adultery
Sunday 05 June 2016 23:13 Comments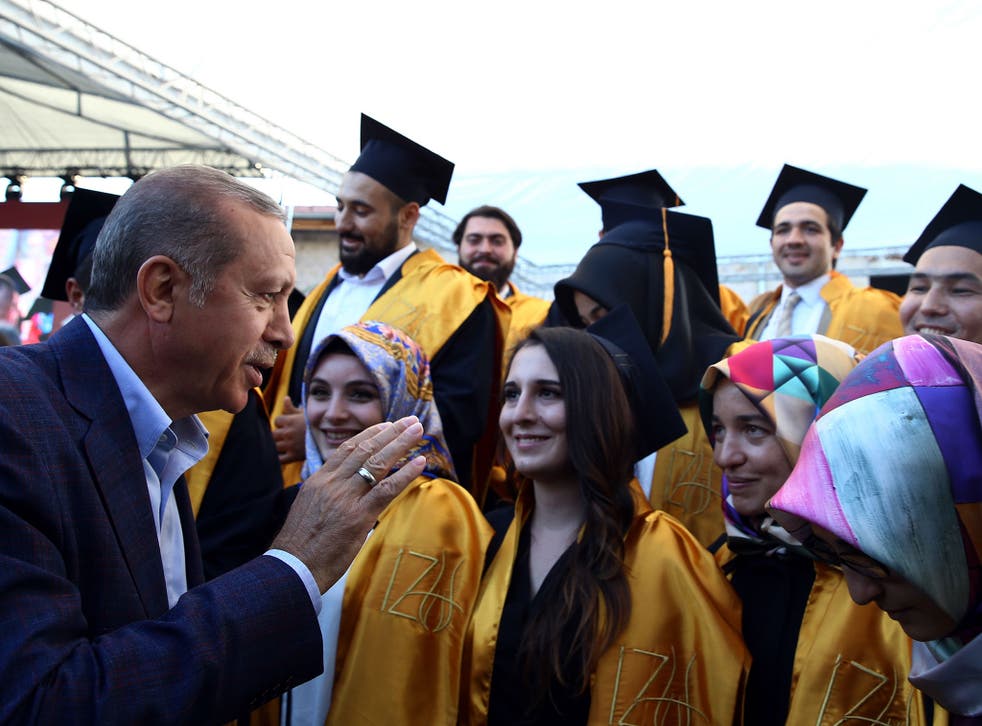 Turkey's president said work is no reason for women to decline motherhood.
Speaking on Sunday at a women's association in Istanbul, Recep Tayyip Erdogan said "a woman who abstains from motherhood saying 'I am working' means she is in fact rejecting motherhood".
Mr Erdogan, quoted by the state-run Anadolu Agency, said: "I absolutely don't accept making (a woman's) business life an alternative to motherhood."
Earlier this week, he spoke out against birth control saying it was incompatible with Muslim traditions.
Mr Erdogan, a devout Muslim, often courts controversy with divisive public comments.
He has previously angered women's groups by stating that women are not equal to men and by urging women to bear at least three children.
The Turkish leader has also raised eyebrows by attempting to outlaw abortion and adultery.
AP
Register for free to continue reading
Registration is a free and easy way to support our truly independent journalism
By registering, you will also enjoy limited access to Premium articles, exclusive newsletters, commenting, and virtual events with our leading journalists
Already have an account? sign in
Join our new commenting forum
Join thought-provoking conversations, follow other Independent readers and see their replies