President Erdogan emails: Wikileaks claims it will release secret documents from Turkish government
'Get ready for a fight,' says the whistleblowing organisation
Harriet Agerholm
Thursday 21 July 2016 09:36 Comments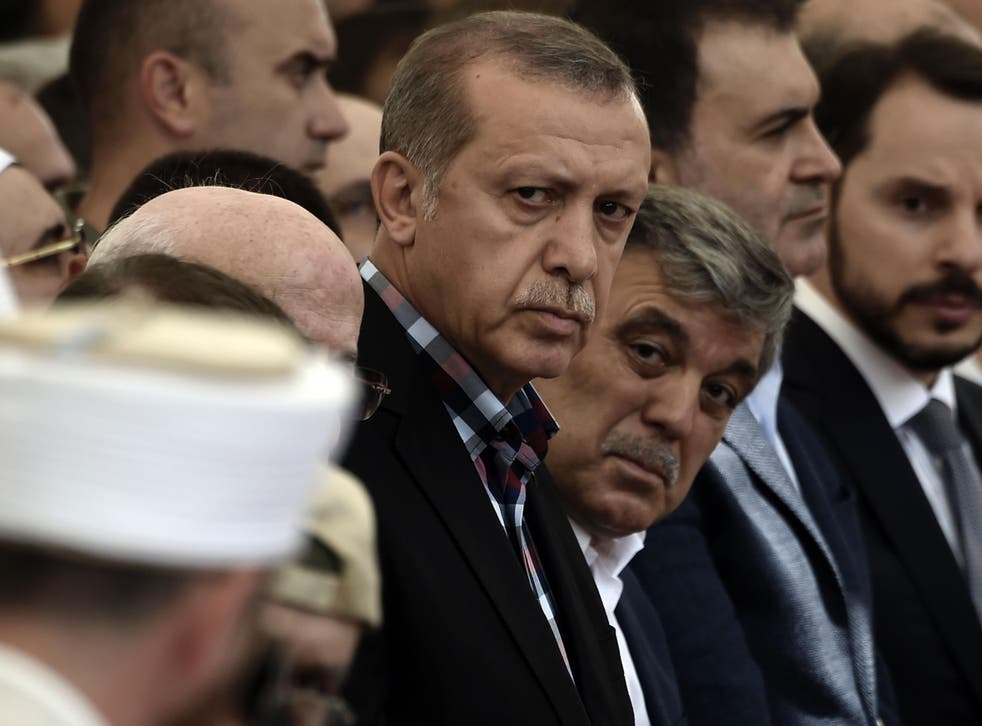 WikiLeaks has claimed it will release documents on Turkey's political structure after the country was shook by a failed military coup.
According to the transparency organisation, it will release 500,000 unspecified documents and 300,000 emails it has called the "Erdoğan Emails" on Tuesday.
Since announcing the leak, the anti-secrecy website said its servers were under "sustained attack".
The organisation added it was uncertain of the source of the threat, but it vowed: "We will prevail and publish".
WikiLeaks has indicated the documents will cause further controversy in a country that is already fiercely divided. On Friday evening, officers from sections the Turkish military blocked off roads and bridges in Ankara and Istanbul. More than 250 are dead after the attempted coup, with 100 of those killed soldiers taking part in it.
Recep Tayyip Erdoğan has promised to "purge" the public bodies of the "virus" responsible for the revolt and refused to rule out the death penalty for those involved.
Many fear the failed coup is being used by Mr Erdoğan to tighten his grip on the country. Judges and legal officials make up half of the 6,000 detained by the regime after the attempted coup.
John Kerry: Turkey coup could threaten country's Nato membership
The website has repeatedly stated its neutral position in relation to Mr Erdoğan's ruling party, the Justice and Development Party (AKP), and said the leak "both helps and harms" them.
"Turks ask whether WikiLeaks is pro or anti-AKP. Neither. Our only position is that truth is the way forward," it said.
World news in pictures

Show all 50
The emails relating to Mr Erdogan apparently record conversations up until 7 July.
First announcing the leak on Twitter, the organisation said: "Get ready for a fight as we release 100,000+ docs on Turkey's political power structure". Now it claims 800,000 documents in total will be released.
Register for free to continue reading
Registration is a free and easy way to support our truly independent journalism
By registering, you will also enjoy limited access to Premium articles, exclusive newsletters, commenting, and virtual events with our leading journalists
Already have an account? sign in
Join our new commenting forum
Join thought-provoking conversations, follow other Independent readers and see their replies