France's economy minister Emmanuel Macron 'harassed by law student with erotic photos'
A 29-year-old woman has been arrested for allegedly sending "erotic photos" to France's economy minister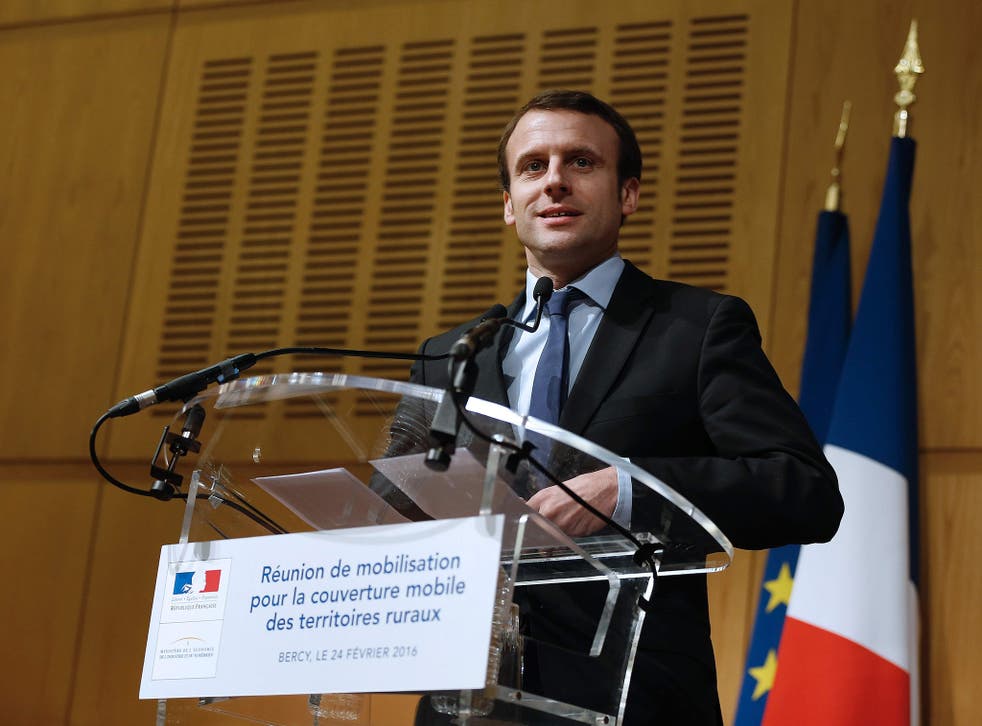 A law student has been arrested for reportedly bombarding France's economy minister with erotic pictures.
The unnamed woman was detained by police at her home in Montpelier for allegedly sending "repeated malicious messages aimed at disturbing the peace of others" to Emmanuel Macron.
Mr Macron is said to have been receiving the dubious messages via his personal email address.
According to the French newspaper Midi Libre, the woman referred to the minister as her "love" in the correspondence.
It is thought she began sending messages in September before Mr Macron finally reported her this month.
A member of the judiciary told the paper: "We can't tolerate a public person being harassed by emails.
"There were also photos of her – of which we won't go into the details."
It is understood she will have to undergo a psychiatric evaluation to determine whether her obsession is merely a phase or part of a more worrying infatuation.
Depending on the outcome, the woman could then be tried for harassment.
It is thought the student discovered his email after he invited start-up ideas to be sent to his Gmail account following a conference.
Join our new commenting forum
Join thought-provoking conversations, follow other Independent readers and see their replies