Bana al-Abed: Seven-year-old writes letter to Theresa May begging her to remember Syria's 'dying children'
'Have you seen the young children, who are dying because of hunger? I have seen them. They live if we give them only food but no-one care'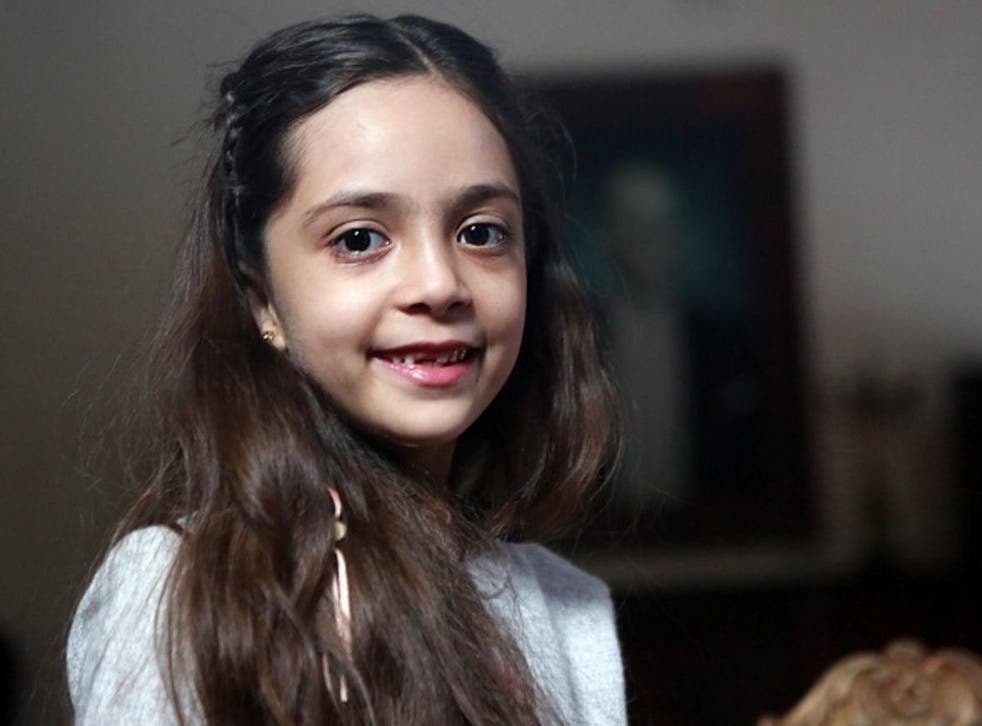 The seven-year-old girl, who captured the world's attention for tweeting the horrors of Aleppo, has written a letter to Theresa May, calling on the Prime Minister not to forget the "dying children" of Syria.
In her letter, Bana al-Abed wrote: "I am looking for help for the suffering of the people of Syria. Can you send them medicine, doctors, water and milk?
"Have you seen the young children, who are dying because of hunger? I have seen them. They live if we give them only food but no-one cares.
"I am very sad. Promise me you will send them food and medicine now please. Don't forget them."
Bana said her mother Fatemeh, who teaches her daughter English and helped her set-up the Twitter account, assisted her in writing the letter.
Her letter comes after the Government scrapped a scheme to provide support and sanctuary to lone children fleeing war in Syria.
The UN estimates that at least 15,000 children are among the more than 300,000 people who have been killed in Syria's six-year-old civil war.
On Sunday, a UN humanitarian agency said 66,000 people have been displaced in northern Syria, where the conflict continues to rage.
Previously, Bana wrote a letter from Aleppo begging Donald Trump for help for Syrian children.
"You must do something for the children of Syria because they are like your children and deserve peace like you. I beg you, can you do something for the children of Syria? If you can, I will be your best friend," she said to the US President.
At the end of last month, Bana also wrote a letter to Syrian President Bashar al-Assad and Russian President Vladimir Putin she posted on Twitter, telling them: "Please stop the bombing and go to jail now for killing my friends."
Bana and her family were evacuated from war-torn East Aleppo in December, after the city fell back under the control of the Syrian government
Register for free to continue reading
Registration is a free and easy way to support our truly independent journalism
By registering, you will also enjoy limited access to Premium articles, exclusive newsletters, commenting, and virtual events with our leading journalists
Already have an account? sign in
Register for free to continue reading
Registration is a free and easy way to support our truly independent journalism
By registering, you will also enjoy limited access to Premium articles, exclusive newsletters, commenting, and virtual events with our leading journalists
Already have an account? sign in
Join our new commenting forum
Join thought-provoking conversations, follow other Independent readers and see their replies