Donald Trump could be complicit in war crimes, warns Amnesty International
Human rights organisation calls on US President to veto pending arms sales to Saudi Arabia and Bahrain which critics say are destined for use in the Yemeni civil war 
Friday 17 March 2017 15:27 Comments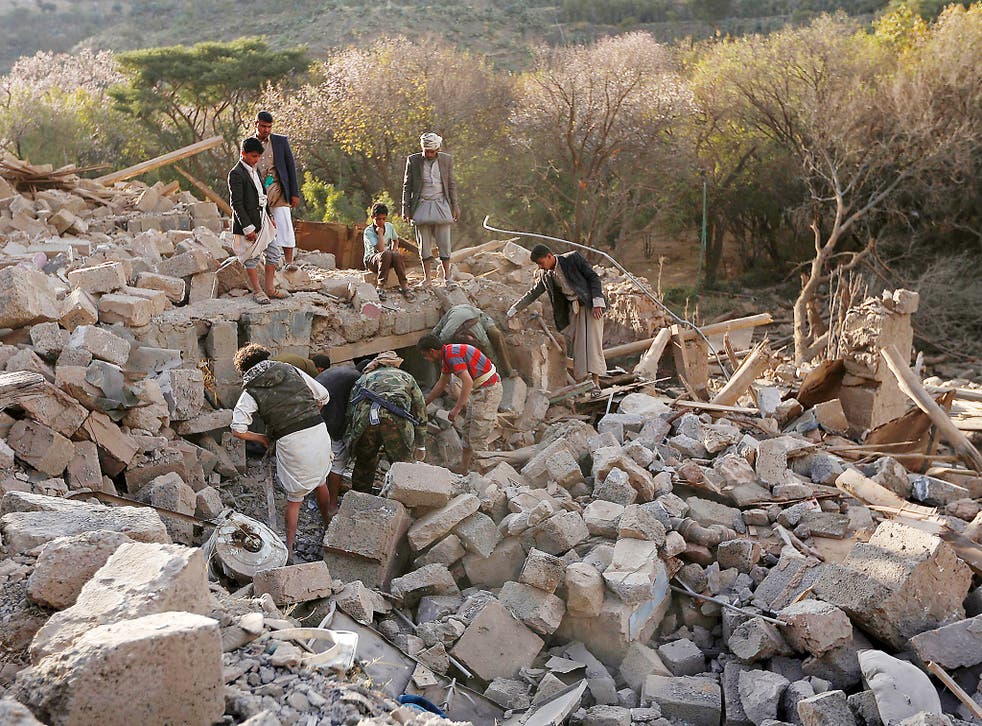 Rights charity Amnesty International has urged US President Donald Trump not to approve arms sales to the Gulf countries of Saudi Arabia and Bahrain, warning such moves could implicate the US in possible war crimes in Yemen.
A Saudi-Arabia led coalition of mainly Gulf Arab states has bombed Houthi rebel and al-Qaeda positions for the last two years at the request of the ousted President Abd-Rabbu Mansour Hadi's government.
The campaign has drawn international criticism for allegedly targeting civilian infrastructure, causing unnecessary loss of human life that the UN says could amount to war crimes.
The Gulf alliance maintains that it does not target civilians.
Yemen - now in the third year of a civil war which has killed more than 10,000 and left seven million on the brink of starvation - is also among the seven Muslim countries on which the Trump administration is trying to impose a travel ban.
"If approved, this deal would essentially have President Trump throwing gasoline on a house fire and locking the door on his way out," said Margaret Huang, the executive director of Amnesty International USA.
"The US should not continue to arm governments that violate international human rights and humanitarian law and simultaneously shut its doors to those fleeing the violence it helps to escalate."
2.1 million children are facing famine in Yemen
The proposed $300m (£240m) package for precision-guided weapons technology for Riyadh and $3bn (£2.4bn) deal for F-16 fighter jets for Bahrain were nixed by former US President Barack Obama during his final few months in office after opposition from Congress.
However, it was reported earlier this month that President Trump's administration had cleared the deals for final approval from the White House.
The situation in Yemen

Show all 14
On Wednesday, Mr Trump welcomed Saudi Deputy Crown Prince Mohammed bin Salman to Washington DC for talks.
The Saudi delegation later hailed the meeting as a "historical turning point" in US-Saudi relations "which had passed through a period of divergence of views on many issues."
Register for free to continue reading
Registration is a free and easy way to support our truly independent journalism
By registering, you will also enjoy limited access to Premium articles, exclusive newsletters, commenting, and virtual events with our leading journalists
Already have an account? sign in
Join our new commenting forum
Join thought-provoking conversations, follow other Independent readers and see their replies