Egypt launches air strikes on Isis positions after militant group releases video of beheading of Coptic Christian hostages
President Abdel Fattah al-Sisi vowed to avenge the beheading on Sunday night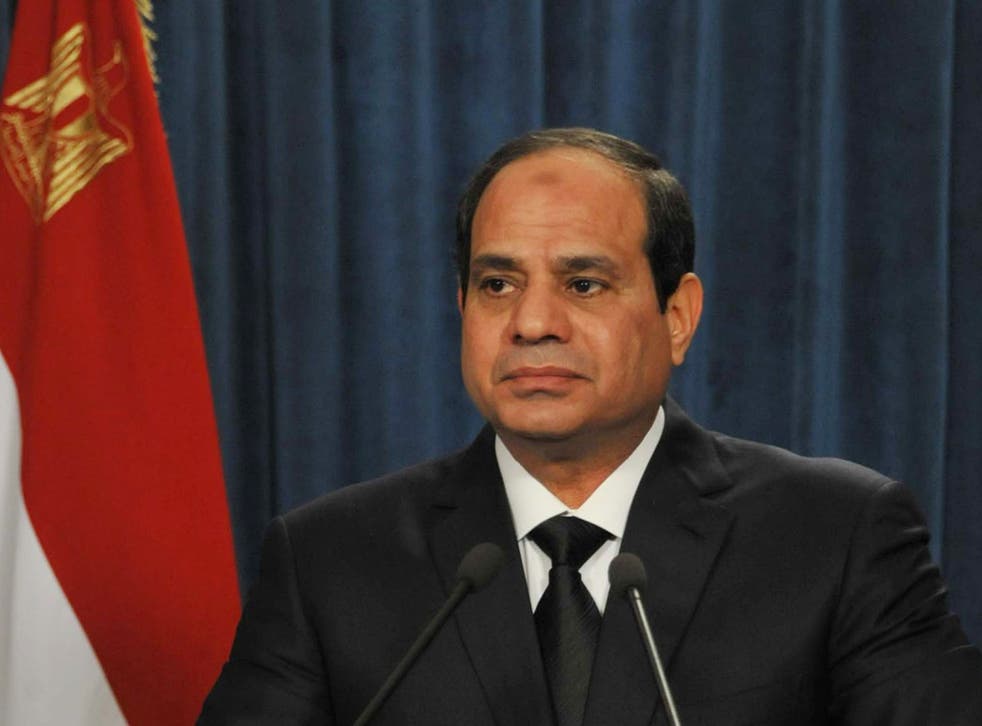 Egypt has launched air strikes against Isis targets in Libya after the militant group posted a gruesome video online purporting to show the beheading of 21 Egyptian Coptic Christian hostages.
Egyptian President Abdel Fattah al-Sisi vowed to avenge the beheading on Sunday night, saying the country reserved the right to respond in a way it sees fit.
Meanwhile, Pope Francis described the 21 murdered hostages as "martyrs", saying they were "killed simply because they were Christians".
A second airstrike against Isis, also known as the Islamic State, struck Derna - the target of the first round of strikes - once again. Sources have indicated that the strikes have the approval and coordination of the international recognised Libyan government.
The commander of Libya's air force, Saqer al Joroushi, claimed that "at least 50" militants had been killed in the strikes, the Wall Street Journal reported.
It said the strikes were "to avenge the bloodshed and to seek retribution from the killers".
"Let those far and near know that Egyptians have a shield that protects them," it said.
Libyan security officials, speaking on condition of anonymity, told Associated Press that civilians were killed in the strikes. They claimed three women and two children had died in the Egyptian airstrikes.
Meanwhile, Libya Dawn, a moderate Islamic faction that presently controls Tripoli, has condemned the strikes. A spokesperson said they were "an assault against Libyan sovereignty".
But this claim was disputed by Mr al Joroushi, of the Libyan armed forces, who said the attacks had been conducted with full respect to the nation's sovereignty, but added that the country would not allow boots on the ground.
The video showing the mass beheading of Egyptian Coptic Christian hostages has sparked worldwide revulsion since it was posted online yesterday.
In the UK, Foreign Secretary Philip Hammond said: "Such barbaric acts strengthen our determination to work with our partners to counter the expanding terrorist threat to Libya and the region.
In pictures: The rise of Isis

Show all 74
"Acts of terrorism should not be allowed to undermine Libya's political transition.
"We remain fully supportive of the UN's efforts to build a national unity government for Libya and to bring a political solution to the ongoing security crisis. Those who support terrorists can have no part in this process."
The US meanwhile has described the act as "despicable" and "cowardly".
White House press secretary Josh Earnest said the militant group's barbarity "knows no bounds", adding that the the killings underscored the need for a political resolution to the conflict in Libya.
Additional reporting by AP
Join our new commenting forum
Join thought-provoking conversations, follow other Independent readers and see their replies