Female Canadian soldier who fought with Kurds against Isis says they are just 'a thorn in the side'
The supposedly fearsome terrorist cell 'runs away' from battle, she said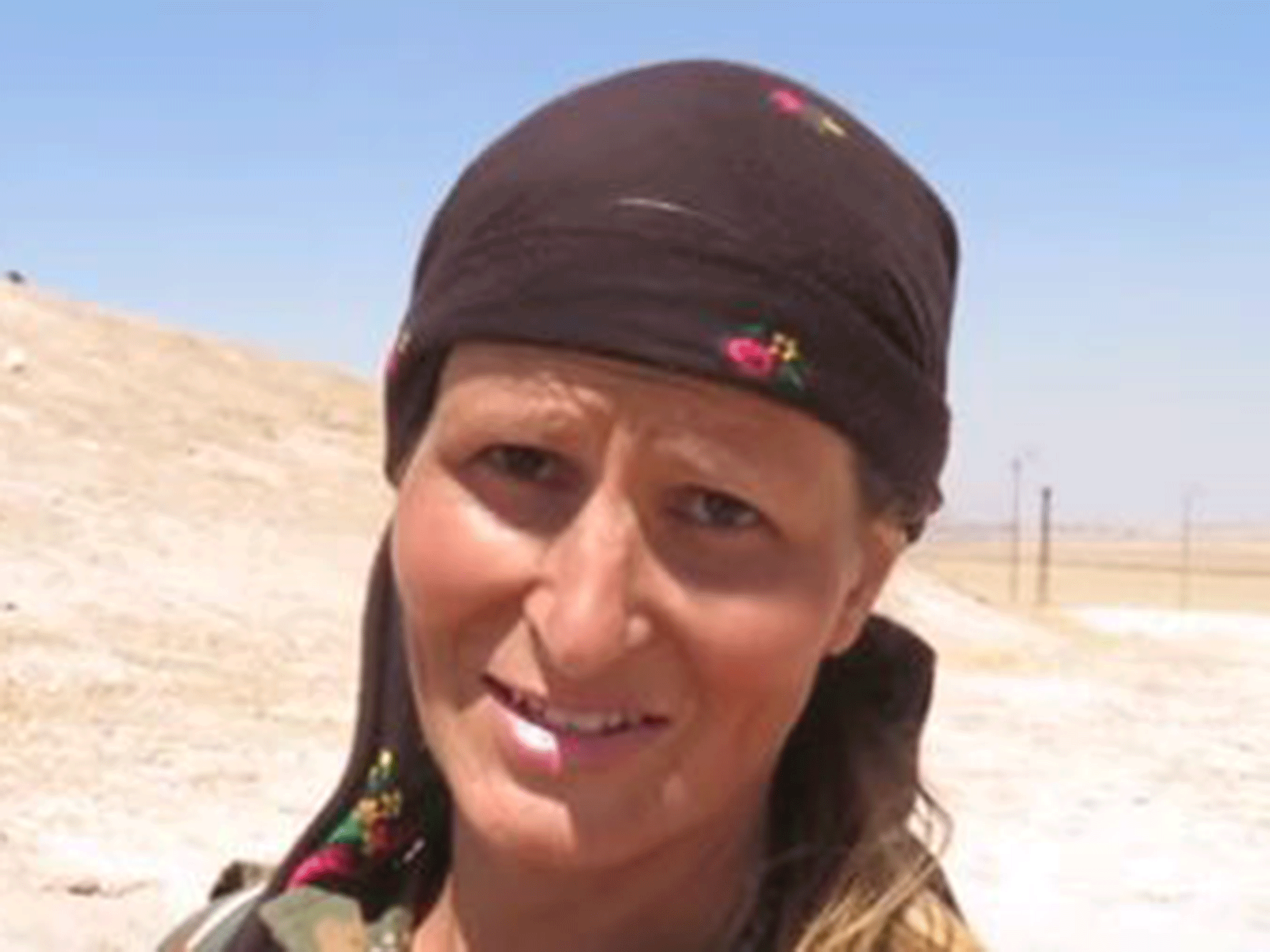 A Canadian woman and soldier who has been fighting Isis in Syria has said they are "a thorn in the side" and a "knuckle-dragging pigs" in combat.
Hanna Bohman, who also goes by the name Tiger Sun, joined the female fighting battalion of a Kurdish nationalist force in Iraq in March last year.
From her experience of fighting the extremist group, Ms Bohman said the West's perception of Isis as a powerful force is misleading.
"They're not some giant, holy juggernaut of ultimate damnation for unbelievers," she told Business Insider.
"They're just a bunch of filthy, mouth-breathing, knuckle-dragging pigs who run away at the first sign of resistance."
"Really nothing more than a thorn in the side."
The 46-year-old solider, who was a model and sales clerk in Vancouver before making the move, also said the majority of her time was not spent in battle but sleeping and being on-guard.
"It's not what people expect," she told Business Insider. "We're not constantly locked in a life or death battle with bullets and mortars flying back and forth."
She also said the most pressing issue was not Isis itself, but who Isis works for.
Ms Bohman said the extremist terrorist cell was working in part for President Erdogan of Turkey, who she said wanted the terrorists to eliminate the Kurdish "threat" to Turkey's national sovereignty.
"It's Turkey's genocidal Erdogan...who will eventually turn Turkey into a dictatorship while trying to kill off the Kurds," she told Business Insider.
In pictures: The rise of Isis
Show all 74
Suggestions that Turkey's attacks on Kurdish fighters, such as the YPJ women's branch Ms Bohman is fighting for, has aided Isis have circulated for some time.
These have been recently reignited by claims from Russia that Turkey is smuggling Isis-controlled oil, the group's main source of revenue, into the NATO country.
Ms Bohman had to return home in June suffering from malnutrition, but rejoined the YPJ once more in September and remains there.
Join our commenting forum
Join thought-provoking conversations, follow other Independent readers and see their replies