Iran bans Pokemon Go over 'security concerns'
The Iranian High Council of Virtual Spaces has forbidden the popular smartphone game
Katie Forster
Friday 05 August 2016 21:20 Comments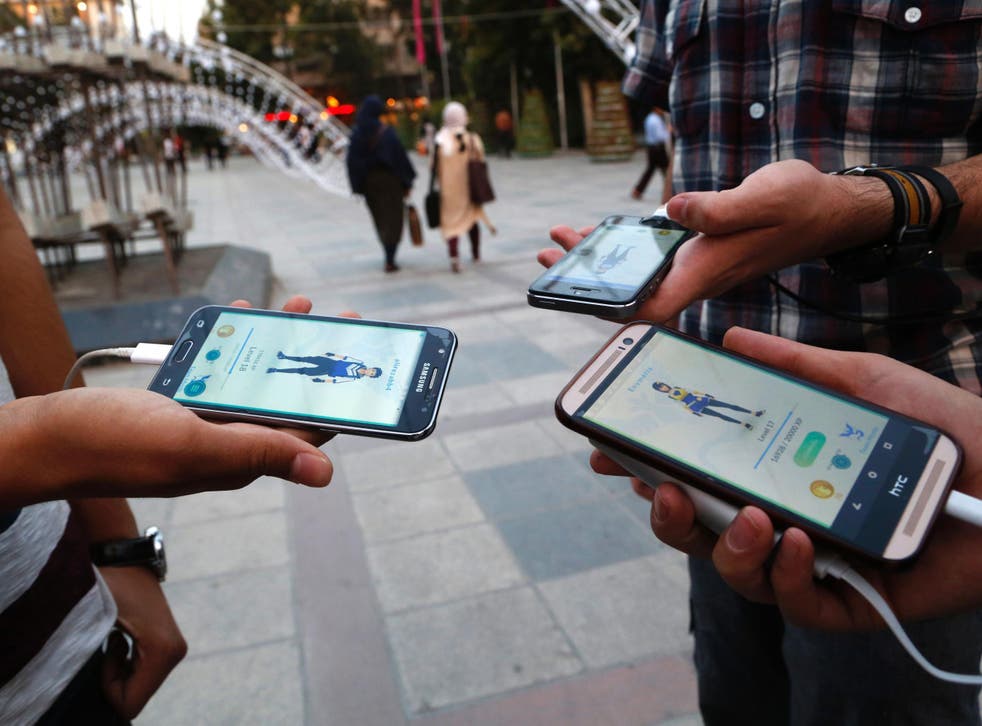 Iran has become the first country to officially ban Pokemon Go, with authorities citing "security concerns" as the reason for their decision.
The Iranian High Council of Virtual Spaces, an official body overseeing online activity that was set up in 2012, has forbidden the use of the popular 'augmented reality' smartphone game, according to the BBC.
Pokemon Go is available in more than 35 countries, and some players in Iran say they have been able to access the game despite restrictions on internet usage for Iranian citizens.
There have been reports of people in Iran discussing the game, in which cute fictional characters can be caught in everyday locations, on social media.
"It's quite difficult to be in the streets and be focused on both hunting Pokémon and on the lookout that the gasht ershad [Iranian morality police] don't hunt me. Life has become hard :)," jokingly wrote a Twitter user in Tehran called Narges, according to a translation by anti-censorship blog Advox Globalvoices.
Pokemon Go's dramatic rise to popularity after it was first released last month has caused a spike in security fears after a number of reported phone robberies were linked to the game.
On 22 July, an 18-year-old in Guatemala was shot dead while he was out catching Pokemon with his cousin.
And in Stockholm, emergency services were reportedly called to rescue a man who impaled his thigh on a metal fence in the city's Olympic Stadium while trying to catch a Pokemon.
Iranian authorities reportedly said earlier this month the game's status in Iran would depend on the level of co-operation afforded by the game's creators, according to the Mehr News Agency, which is run by the Islamic Ideology Dissemination Organization.
The High Council of Virtual Spaces was created by Ayatollah Ali Khamenei, Iran's current Supreme Leader.
A decree set out the Council's aim to prevent Iran from perceived harm from "the increasing spread of information and communication technologies, particularly that of the global internet network and its important role in personal and social life," the BBC reported at the time.
Mathias Zwick: Skateboarders of Iran

Show all 11
In New York, Governor Gov Cuomo has banned sex offenders from playing the game, which is popular with teenagers and young people.
He has urged Niantic, the American software developer behind the game, to assist him with the ban's enforcement.
The Israeli army has been banned from playing Pokemon Go because of the location services and cameras needed to run it – stoking fears players could unwittingly expose military secrets.
And while the game remains unavailable in China, the country is said to be concerned about Niantic collecting information about users and helping foreign spies discover hidden military bases, according to the Mirror.
Register for free to continue reading
Registration is a free and easy way to support our truly independent journalism
By registering, you will also enjoy limited access to Premium articles, exclusive newsletters, commenting, and virtual events with our leading journalists
Already have an account? sign in
Join our new commenting forum
Join thought-provoking conversations, follow other Independent readers and see their replies