Isis' attempt to topple US economy with own currency 'failing' as reliance on American dollars increases
Activists report the group is now forcing civilians to pay petty fines in dollars to raise cash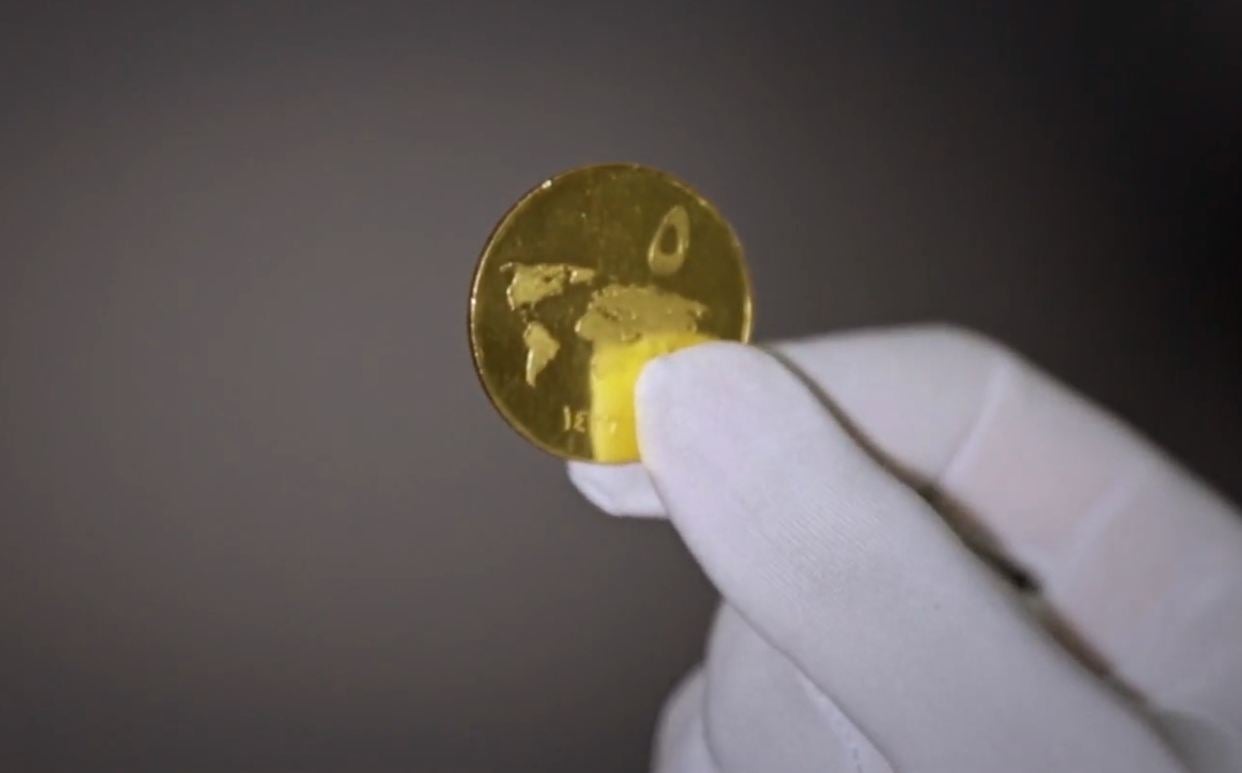 Isis' attempt to end "America's capitalist financial system of enslavery" with its own currency appears to have failed as the terrorist group relies increasingly on US dollars.
Activists living in its Syrian stronghold of Raqqa report that jihadists are now demanding fines handed out for everything from repairing televisions to smoking are paid in the American currency, rather than the Syrian pound or its own "dinar".
Militants hailed impending "world domination" last year as they claimed to launch gold, silver and copper coins, with staged propaganda videos showing them exchanged between fighters and shopkeepers.
The footage, which called the global economy "satanic", claimed the currency would spread to break "America's capitalist financial system of enslavery" and "purify the earth of the corruption that tainted it".
But the so-called Islamic State was already known to pay its recruits in dollars, sells oil and looted antiques for dollars, and accept extorted taxation and hostage money in dollars.
Now, the anti-Isis group Raqqa is Being Slaughtered Silently reports it is demanding the American currency from civilians for petty fines.
An undercover activist writing under the name Abu Mohammed drew up the following list of punishments:
Repairing televisions/satellite receivers $50 (£35) and 80 lashes 
Smoking, per cigarette $25 (£18)
Traffic violations $25 (£18)
Violation of women's dress code $20 (£15)
Violation of male's dress code$20 (£15)
Failing to attend prayers $20 (£15)
Mr Mohammed said fined civilians are often punished phystically and forced to attend "re-education" courses.
Timeline: The emergence of Isis
Show all 40
His report quoted a young Raqqa resident named as Said Ali saying: "There are so many rules that you cannot escape – if it's not clothing, smoking or even fashion they will find questions to ask."
The man claimed that traffic police were given targets to hit for revenue, making them hand out fines regardless of whether they were deserved, and said the Al-Khansaa Brigade, Isis' all-women religious police force, was becoming ever harsher.
Mr Mohammed dismissed supposed dinar as a "mere lie and propaganda".
"Daesh (Isis) promoted the idea that it was hitting the US economy by issuing its own currency but the organisation on the ground is doing exactly the opposite, having built a financial system entirely dependent on the US dollar," he wrote.
The developments come as the international coalition bombing its territories in Iraq and Syria continues efforts to cut off the group's extensive revenue sources, which previously saw it hailed as the richest ever terrorist group.
Earlier this year Isis was reported to be cutting pay, bonuses, food rations perks and previously abundant treats for its fighters as the strategy appeared to start paying off.
A decree from its treasury, the "Bayt Mal al-Muslimeen" halved salaries for militants because of "exceptional circumstances" in January.
As the US-led coalition continues bombing oilfields, money stores and infrastructure, the penny-pinching appeared to have intensified the following month.
The Associated Press reported that Isis was trying to generate funds by offering to release prisoners for a price of $500 (£350) per head, as well as demanding that civilians living under its control in Raqqa pay their utility bills in dollars.
Propaganda encouraging potential recruits to travel to its territories in Iraq and Syria has previously focused on the quality of life, offering decent salaries, baby bonuses, homes and other benefits to new arrivals.
The group's increasing financial difficulties come as military operations intensify against its strongholds, including the ancient city of Palmyra, leading analysts to suggest that the Brussels attacks may signal Isis "lashing out".
The US-led coalition has been bombing the terrorist group's oil fields, supply lines and cash stores since October as part of Operation Tidal Wave II, and the treasury document released last month appeared to show it working.
RAF planes launch second round of strikes on Isis oil field in Syria
American officials claimed that operations were already "putting significant damage on Isil's ability to fund itself" in November and vowed to "step up the attack".
When British planes extended operations from Iraq into Syria in December, Isis' Omar oilfields were the first target and Tornadoes and drones have returned to destroy attempted repairs.
A "cash distribution centre" reportedly used to pay fighters was also hit by US planes on 11 January near its Iraqi stronghold of Mosul, with footage showing clouds of money blown into the air.
General Lloyd Austin, head of the US Central Command, told reporters in January that it had deprived the group of "millions of dollars".
"We are seeing our efforts having some effect on their financial flows," Lisa Monaco, President Barack Obama's counterterrorism adviser, told the AP.
"It's difficult to get a handle on just how much because of the different illicit ways in which they are handling their finances but you've seen the efforts that our military has taken to take out cash storage sites, and I think it is our hope and expectation that that will have demonstrable effects."
Join our commenting forum
Join thought-provoking conversations, follow other Independent readers and see their replies