Isis bans football referees in Syria because they enforce 'laws of Fifa not Sharia'
So-called Islamic State declares implementation of international rules 'illegitimate'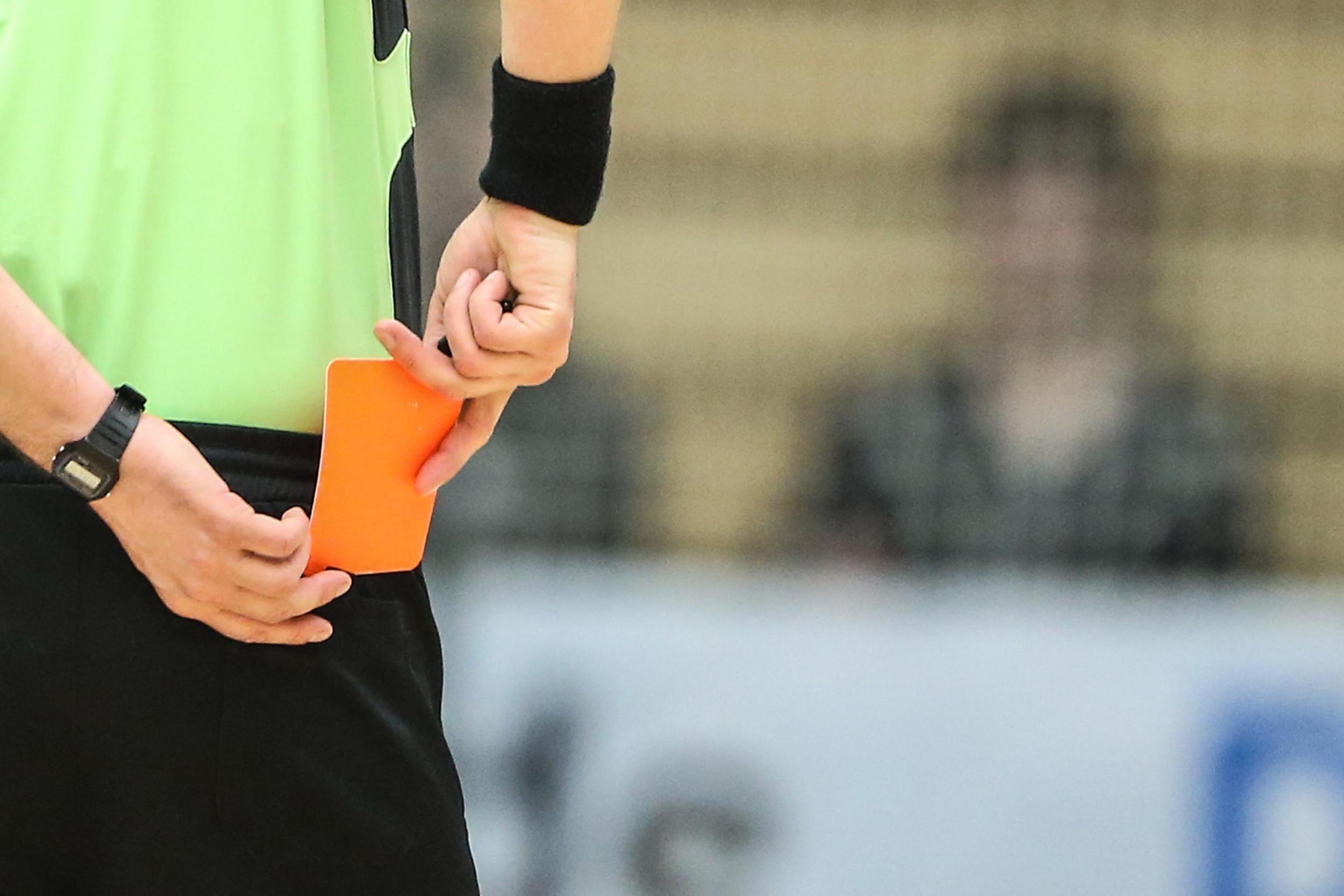 Isis has reportedly outlawed football referees in one of its Syrian strongholds because they implement Fifa rules "in violation of the commands of Allah".
The UK-based Syrian Observatory or Human Rights (SOHR) said commanders had also drawn up a list of rules detailing how injured players can be compensated by their opponents under Sharia law.
Monitors reported that the so-called Islamic State had declared the implementation of international football rules "illegitimate" in Deir ez-Zor governorate.
Local sources told SOHR militants told football organisers referees would be banned because their decisions "do not judge according to what Allah has revealed" and are "a violation of Allah's command and the Sunnah".
A system of "Qisas" for injured footballers was also brought in, referring to the retributive justice system enacted under Sharia law, where victims can claim compensation or exact revenge.
The reported ban was decided by courts established by Isis to rule on issues of Islamic jurisprudence according to its extremist ideology.
It came before the start of league matches due to take place between teams in the group's territory around Deir ez-Zor city.
Timeline: The emergence of Isis
Show all 40
"We're lucky because the football we play does not run using Fifa's name – then the organisation [Isis] would have stopped games once and for all and not just refereeing," a player told SOHR.
The account could not be verified but would be in line with several other prohibitions brought in by Isis as it seeks to impose its bloody interpretation of Sharia law.
Smoking, satellite dishes, dancing, watching foreign television and private internet access have all incurred the wrath of the so-called Islamic State.
Any alleged infractions to its exhaustive laws can be met with punishments including flogging, shooting, beheading and burning.
Isis is currently battling to maintain control Deir ez-Zor city amid an offensive by forces loyal to President Bashar al-Assad.
The group has suffered a series of significant defeats in its territories across Syria and Iraq in recent months and was dealt a new blow this week with the killing of propaganda head Abu Muhammad al-Adnani.
Join our commenting forum
Join thought-provoking conversations, follow other Independent readers and see their replies